Psalm 26:1-12 | Sacrificial Logic
Feb 2, 2022
Beliefs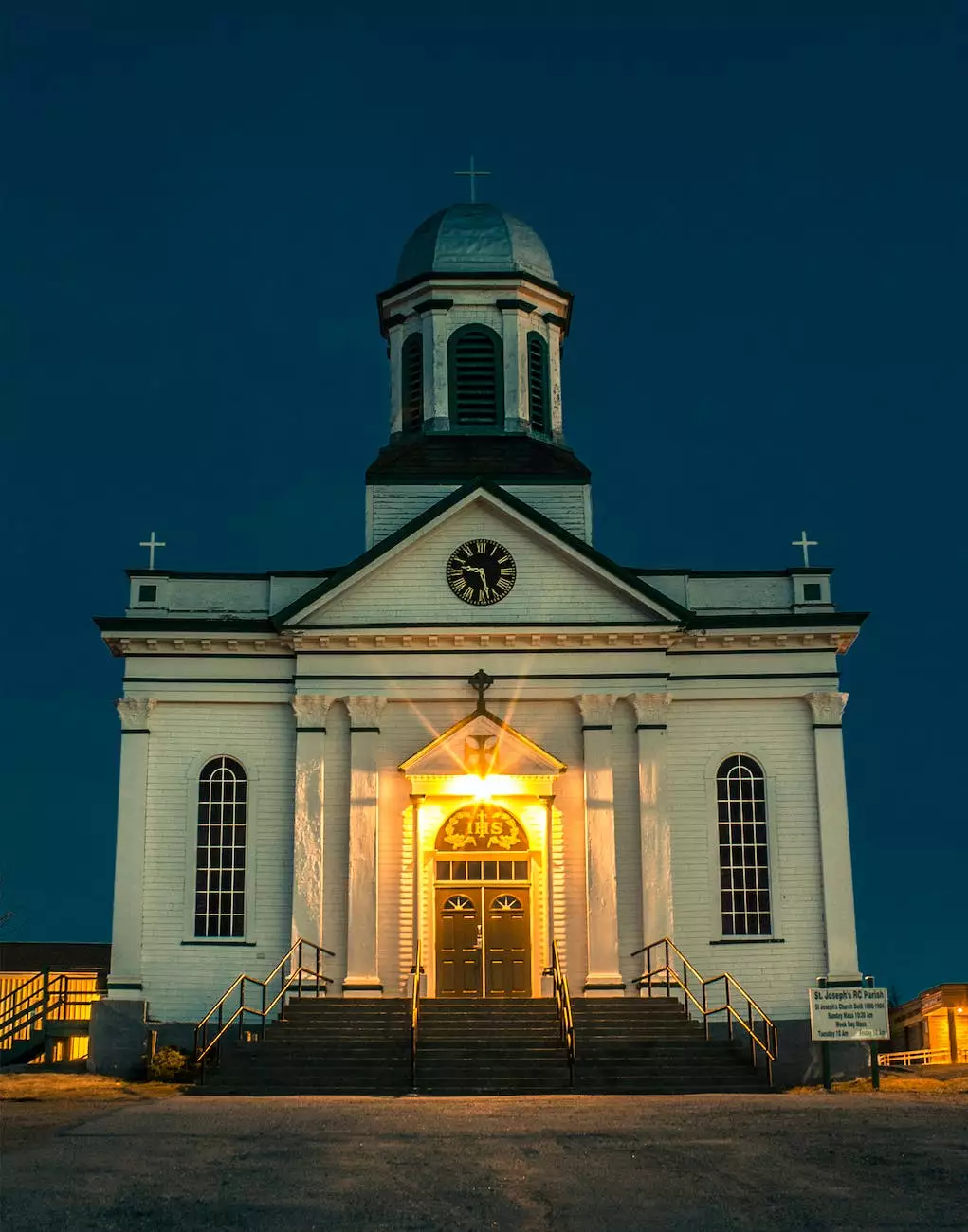 Welcome to Savannah Christian Church - lateChurch, where we delve into the profound teachings of the Bible. In this article, we will explore Psalm 26:1-12, focusing on the concept of Sacrificial Logic and its relevance in our lives. Join us on this spiritual journey as we uncover the beauty and wisdom of this powerful scripture.
Understanding Psalm 26:1-12
Psalm 26:1-12 is a deeply meaningful passage that offers insights into the personal struggles and spiritual growth of the psalmist. It is a reflection on one's commitment to live a righteous life and seek God's guidance in all endeavors.
In this Psalm, the psalmist pleads for God's vindication, affirming their innocence and faithfulness. Sacrificial Logic is a key theme in this passage, highlighting the importance of making sacrifices in order to walk according to God's will.
The Power of Sacrifice
Sacrifice has always held a significant place in spiritual practices. It represents an act of giving up something valuable to gain something greater. In the context of Psalm 26:1-12, Sacrificial Logic directs us to surrender our worldly desires, pride, and ego to align ourselves with God's plan.
As we embrace Sacrificial Logic, we recognize that true fulfillment comes not from pursuing selfish ambitions, but from selflessly serving others and dedicating ourselves to God. It involves a profound shift in our mindset, allowing us to prioritize what truly matters in our journey of faith.
Applying Sacrificial Logic in Our Lives
Integrating Sacrificial Logic into our daily lives enables us to walk in righteousness, even in the face of adversity. It challenges us to reconsider our actions, motives, and priorities, leading us to a deeper understanding of God's purpose for our lives.
Living sacrificially means embracing humility, compassion, and forgiveness. It prompts us to think beyond ourselves and extend love to those around us. Sacrificial Logic inspires us to make choices that align with God's principles, even if they require personal sacrifice.
Impacting the Community and Society
By embodying Sacrificial Logic, we can make a profound impact on our community and society at large. As individuals, we have the power to transform the world through acts of kindness, generosity, and selflessness.
At Savannah Christian Church - lateChurch, we strive to create a community that embodies the principles of Sacrificial Logic. Through our various programs, outreach initiatives, and gatherings, we aim to uplift and inspire others to embrace sacrificial living.
Join Us at Savannah Christian Church - lateChurch
We invite you to join us on this spiritual journey of exploring Psalm 26:1-12 and embracing Sacrificial Logic. At Savannah Christian Church - lateChurch, we provide a nurturing environment for individuals seeking to deepen their faith and understanding of the Bible.
Experience the transformational power of faith and beliefs in the community and society. Our dedicated community of believers welcomes you with open arms as we collectively grow in our spiritual walk.
Conclusion
Psalm 26:1-12 invites us to reflect on our commitment to God and the principles of Sacrificial Logic. By surrendering our own desires, we gain a deeper connection with the Divine and the ability to impact those around us positively.
Embracing Sacrificial Logic empowers us to live a life filled with purpose, compassion, and love. Through our actions and choices, we can contribute to the betterment of our community and society, creating a more harmonious and faithful world.
Join us at Savannah Christian Church - lateChurch and embark on a transformative journey of faith, as we explore the profound teachings of the Bible and discover the relevance of Sacrificial Logic in our lives.