Romans 5:6-11 | Reconciled by Christ
Oct 3, 2022
Beliefs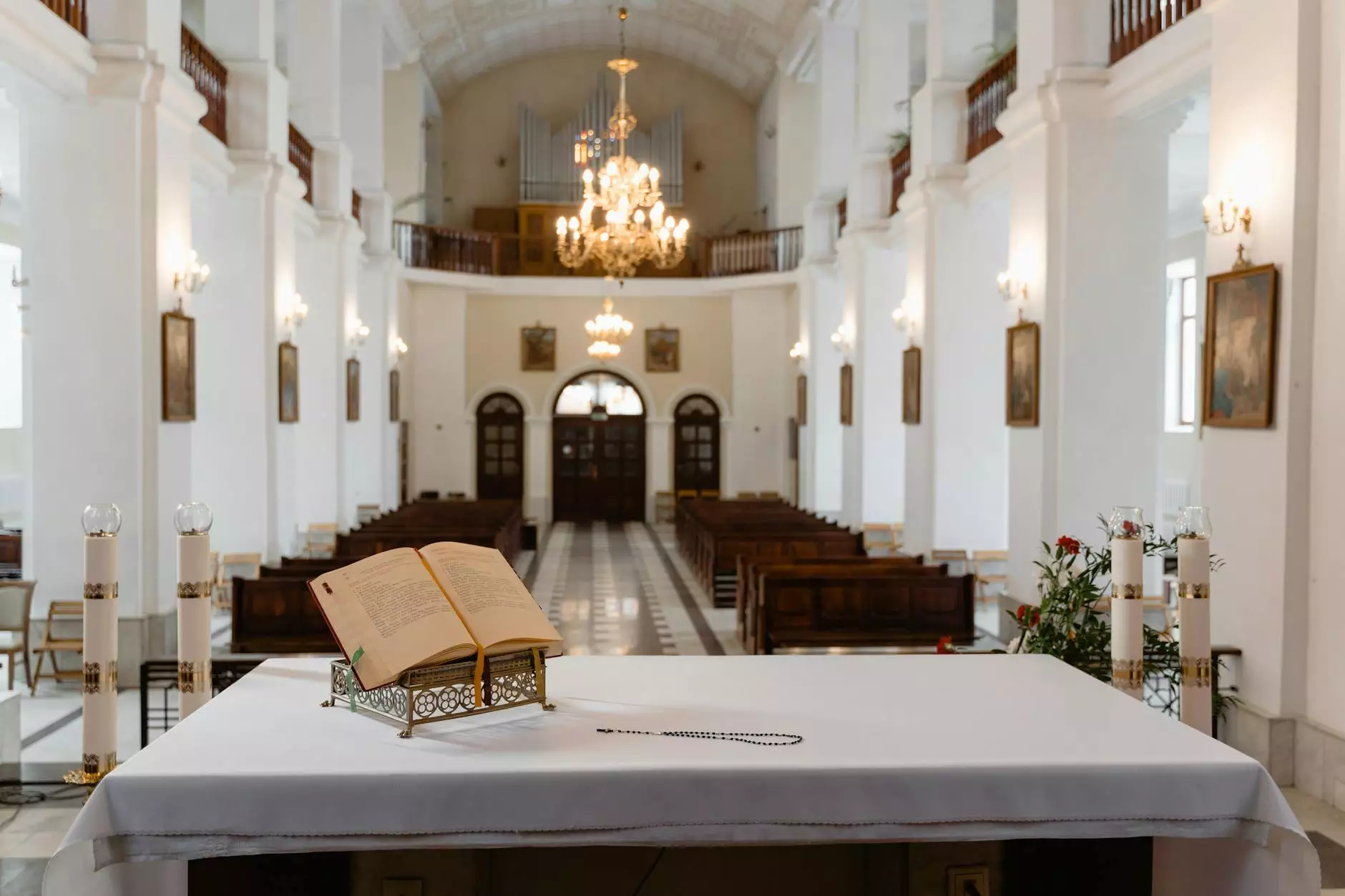 Understanding Romans 5:6-11
In this insightful passage of Romans 5:6-11, the Apostle Paul highlights the significance of reconciliation through the sacrifice of Jesus Christ. These verses hold profound teachings for Christians seeking a deeper understanding of their faith and the redemptive power of Christ's love.
Exploring the Concept of Reconciliation
Within the context of Romans 5:6-11, the concept of reconciliation refers to the restoration of a harmonious relationship between humanity and God. Paul emphasizes that just as humanity was inherently sinful and separated from God, Jesus, in His selfless act of love, bridged the gap and provided a way for reconciliation to occur.
Reflection on the Sacrifice of Christ
Through His sacrifice, Jesus demonstrated the unparalleled depth of His love for humanity. He willingly laid down His life to atone for our sins, enabling us to be reconciled with God. This act of grace and forgiveness exemplifies the limitless nature of God's mercy and serves as an inspiring model for us to emulate in our own lives.
The Impact of Reconciliation
When we embrace the reconciliation made possible by Christ's sacrifice, our lives are transformed. The redemptive power of His love brings forgiveness, healing, and spiritual renewal. In Romans 5:6-11, Paul describes how this reconciliation offers hope, peace, and joy to believers, enabling us to live with a renewed sense of purpose and a deep connection with God.
Join Savannah Christian Church - lateChurch
Savannah Christian Church - lateChurch welcomes individuals seeking a supportive community to deepen their faith and beliefs. Our church family is committed to nurturing spiritual growth, promoting Christian values, and fostering a genuine sense of belonging.
At Savannah Christian Church - lateChurch, we offer a variety of worship services, Bible studies, and fellowship opportunities specifically designed to engage and inspire individuals at every stage of their spiritual journey. Our dedicated and passionate clergy and staff are here to guide and support you as you seek to draw closer to God and live out the teachings of Jesus Christ.
Our Community and Society - Faith and Beliefs
As a part of the Community and Society - Faith and Beliefs category, Savannah Christian Church - lateChurch strives to make a positive impact on our local community and beyond. We aim to demonstrate the transformative power of faith and love as we serve others, both within our congregation and in partnership with various charitable organizations.
Deepening Your Faith with lateChurch
lateChurch offers a rich array of opportunities for spiritual growth and development. From engaging sermons that delve into the depths of biblical teachings to dynamic worship experiences that uplift and inspire, we provide a nurturing environment where individuals can deepen their faith and encounter the living presence of God.
Get Involved and Make a Difference
At Savannah Christian Church - lateChurch, we believe that faith is not just a personal journey but a communal endeavor. We encourage active participation in various ministries and outreach programs that allow members to use their unique gifts and talents to serve others. Together, we can make a positive impact on our world and share the message of reconciliation with those around us.
Connect with Us Today
Whether you are new to the Christian faith or have been a believer for years, Savannah Christian Church - lateChurch welcomes you with open arms. Join our community, grow in your understanding of Romans 5:6-11, and experience the transformative power of reconciling love through Christ. Together, let us embark on a journey of faith, hope, and love.