Hebrews 4:11-13 | Walking in the Faith
Dec 9, 2022
Inspiration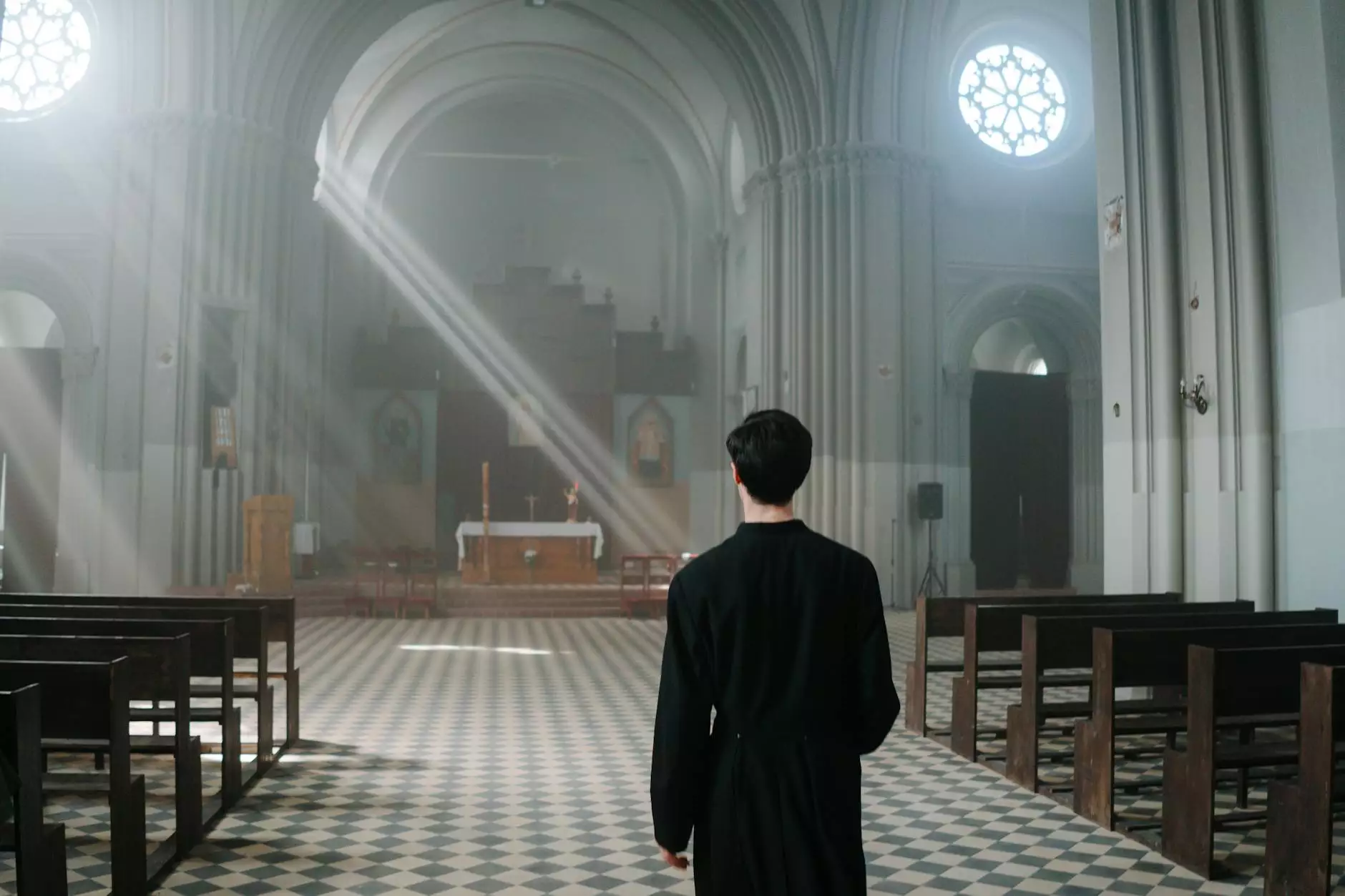 Welcome to Savannah Christian Church - lateChurch, a community dedicated to fostering faith, spiritual growth, and a deeper understanding of God's word. In this section, we will explore Hebrews 4:11-13 and delve into the importance of walking in the faith. Join us on this enlightening journey as we uncover the profound wisdom within these verses.
Understanding Hebrews 4:11-13
Hebrews 4:11-13 is a passage from the Bible that emphasizes the significance of faith and its impact on our lives. Let us dissect and reflect upon each verse, gaining insight into how the teachings offered in the Bible can guide us towards a closer relationship with God.
Verse 11: "Let us, therefore, make every effort to enter that rest, so that no one will perish by following their example of disobedience."
This verse encourages us to be diligent in our pursuit of spiritual peace and salvation. By acknowledging the consequences of disobedience, we are reminded to stay on the path of righteousness and strive for a deeper understanding of God's grace.
Verse 12: "For the word of God is alive and active. Sharper than any double-edged sword, it penetrates even to dividing soul and spirit, joints and marrow; it judges the thoughts and attitudes of the heart."
Here, we are reminded of the power and vitality of the Word of God. The Bible is not merely a collection of ancient texts but a living entity that can transform our lives. Its profound wisdom has the ability to discern our innermost thoughts and intentions, guiding us towards righteousness and spiritual growth.
Verse 13: "Nothing in all creation is hidden from God's sight. Everything is uncovered and laid bare before the eyes of him to whom we must give account."
This verse serves as a powerful reminder of God's omniscience. Unbeknownst to us, He sees and understands every aspect of our lives. We are called to live with integrity, knowing that our actions will ultimately be accounted for in the eyes of God.
Walking in the Faith at Savannah Christian Church - lateChurch
At Savannah Christian Church - lateChurch, we strive to create a community where faith in God and spiritual growth are valued and nurtured. Our mission is to provide a welcoming space for individuals to explore and deepen their relationship with God. Through engaging sermons, Bible studies, and various other activities, we encourage our members to walk in the faith and embody the teachings of the Bible.
Nurturing Spiritual Growth
We believe that spiritual growth is a lifelong journey. Our church offers a wide range of resources and opportunities to facilitate personal growth and understanding. Join our weekly Bible study groups where we dive deep into the teachings of the Bible, aiming to gain wisdom and insight from the scriptures. Through these gatherings, we foster an environment of learning, challenge, and growth.
Engaging Worship Services
Experience powerful worship services that inspire and uplift the soul. Our services are tailored to bring the congregation closer to God, allowing individuals to connect with Him on a personal level. Through music, prayer, and relevant sermons rooted in biblical teachings, our aim is to create an atmosphere where faith can thrive.
Community Involvement and Support
We strongly believe in the power of community and its ability to offer support and encouragement. At Savannah Christian Church - lateChurch, we actively engage in various outreach programs, connecting with the community around us and making a positive impact. Join us in volunteering, participating in charity drives, or donating to causes that align with our values.
Embrace the Teachings of Hebrews 4:11-13
Hebrews 4:11-13 reminds us of the importance of walking in the faith and living a life that reflects God's teachings. At Savannah Christian Church - lateChurch, we encourage our members to explore these verses and incorporate them into their daily lives. By doing so, we strengthen our relationship with God and grow in spiritual maturity.
Join us at Savannah Christian Church - lateChurch and embark on a journey of faith, community, and personal growth. Together, we can walk in the faith, embracing the teachings of the Bible and creating a lasting impact on our lives and the world around us.