Jeremiah 13:1-27 | Spoiled Rotten
May 8, 2023
Beliefs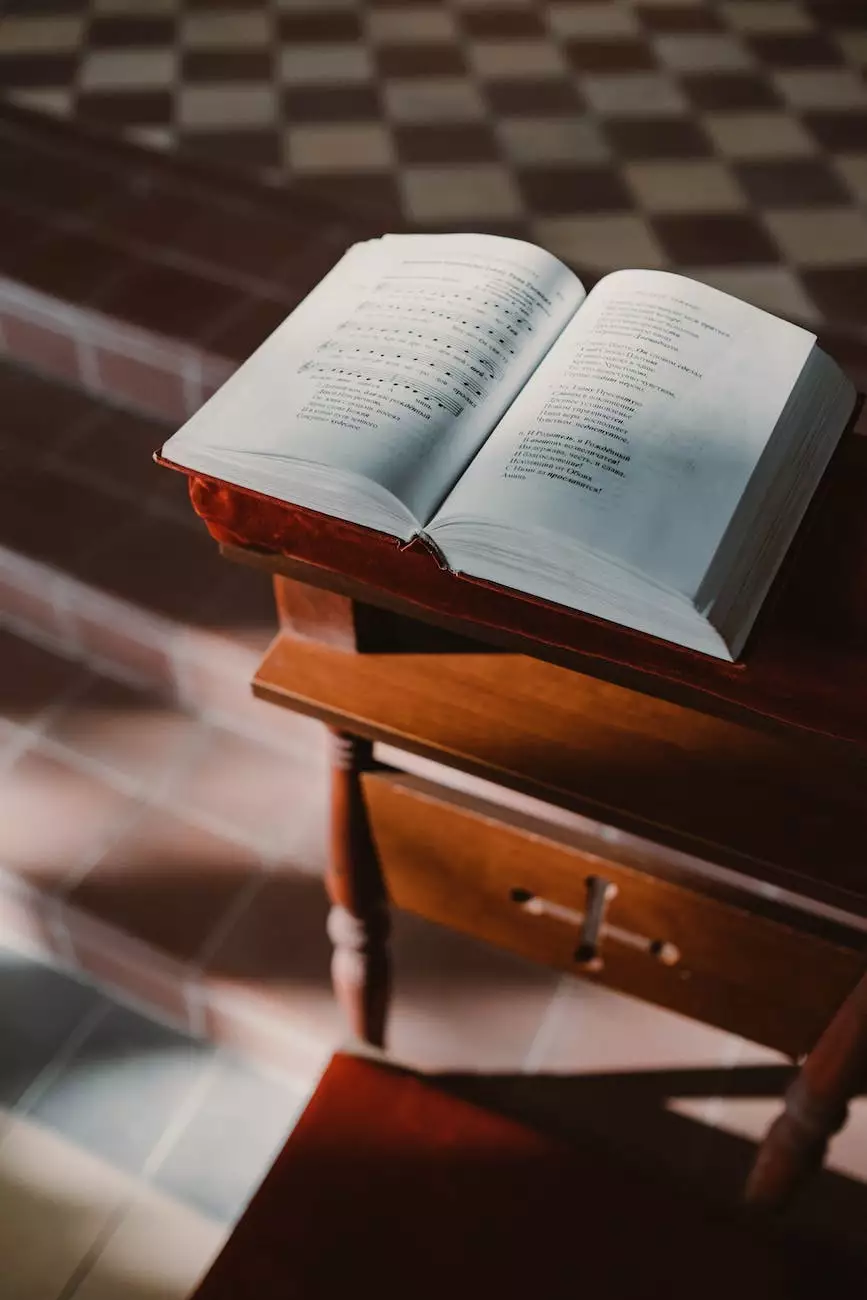 The Power of Jeremiah 13:1-27
Welcome to Savannah Christian Church's lateChurch, where we explore the timeless teachings of the Bible. In this passage of Jeremiah 13:1-27, we journey through valuable lessons about the consequences of pride and disobedience. Join us on this insightful exploration of God's Word.
The Lessons of Jeremiah 13:1-27
1. The Symbolic Linen Belt
In Jeremiah 13:1-7, the Lord instructs Jeremiah to obtain a linen belt and wear it around his waist, ensuring it does not touch water. This represents the people of Israel and Judah, bound to the Lord in close relationship. However, the refusal of the people to listen to God's commands leads to their decay, just as the belt is ruined.
2. The Prideful Heart
Continuing in verse 8, God speaks to Jeremiah again, explaining that just as the belt clings to the waist, so the Lord intended for His people to cling to Him. However, Israel and Judah became proud, seeking after other gods and denying their dependence on the Lord. Their pride leads to their downfall and eventual captivity.
3. The Broken Jar
Jeremiah 13:12-14 further illustrates the dire consequences of the people's disobedience. The Lord instructs Jeremiah to take an earthenware flask and shatter it in front of the elders and priests. This symbolizes the breaking of Jerusalem, due to their unrepentant hearts. Their disobedience and idolatry result in the destruction of their beloved city.
4. The Spoiled Rotten
In verses 23-27, God emphasizes the severity of His people's sins and their desire to persist in their wicked ways. The people have become spoiled, their hearts hardened by their own choices. Despite God's pleas for repentance, they refuse to listen, leading to their ultimate downfall, just as spoiled fruit is discarded.
Find Enlightenment and Guidance at lateChurch
At Savannah Christian Church's lateChurch, we strive to provide a warm and welcoming community where individuals can explore God's teachings. Join us in understanding the lessons of Jeremiah 13:1-27 - Spoiled Rotten and discover timeless wisdom that can be applied to our lives today.
Connect with lateChurch
To further engage with the Savannah Christian Church community, we encourage you to visit our website and explore the various resources and events available. Stay up-to-date with the latest sermons, join community groups, and find ways to serve others. Connect with like-minded individuals and grow together in faith.
Categories: Community and Society - Faith and Beliefs
Community
Society
Faith
Beliefs
Community
At lateChurch, we believe in the power of community and the importance of connecting with others in faith. Join our vibrant community and experience the support, encouragement, and fellowship that comes from gathering together to pursue a deeper understanding of God's Word.
Society
Our society is shaped by our beliefs, values, and the choices we make. Through lateChurch, we strive to positively impact society by sharing the love and teachings of Jesus Christ. Together, we can make a difference in our local communities and beyond.
Faith
At the heart of lateChurch is faith. We believe in the transforming power of faith and the hope it brings to individuals. Our mission is to inspire and strengthen your faith journey, equipping you with the tools necessary to navigate life's challenges.
Beliefs
lateChurch is built upon a foundation of strong biblical beliefs. We adhere to the teachings of Scripture and seek to live our lives in accordance with God's word. Explore our website to learn more about our core beliefs and how they shape our community.
Join Us at lateChurch
Whether you're seeking spiritual growth, looking for a supportive community, or simply curious about the lessons found in Jeremiah 13:1-27 - Spoiled Rotten, lateChurch welcomes you with open arms. Discover the transformative power of God's Word and experience the love and grace of Savannah Christian Church.