Jeremiah 10:1-25 | The Folly of Idolatry
Apr 15, 2022
Beliefs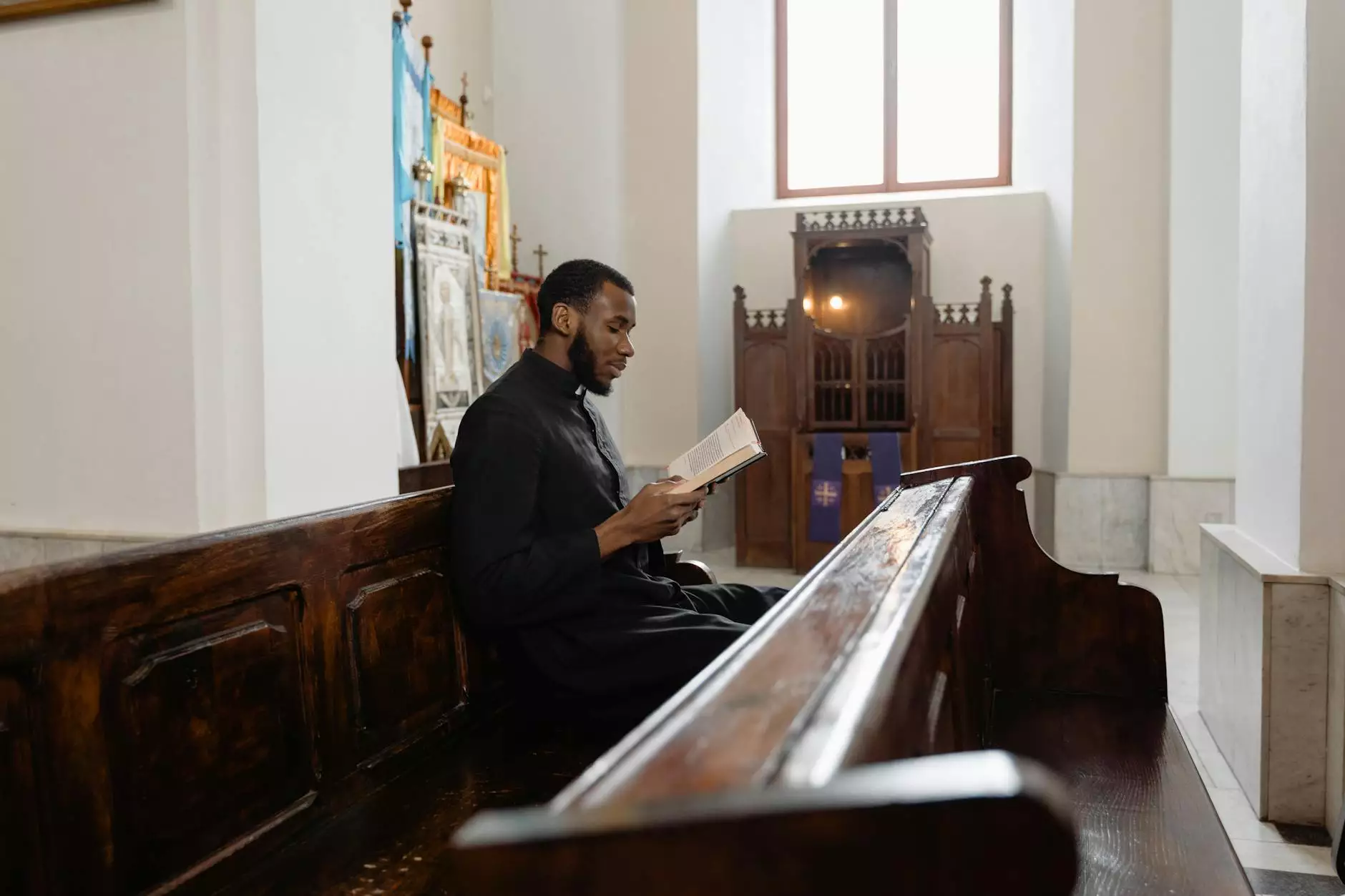 Introduction
Welcome to lateChurch, the online home of Savannah Christian Church! In this section, we will delve into the profound passage of Jeremiah 10:1-25 and explore the timeless message it conveys about the folly of idolatry.
Understanding Jeremiah 10:1-25
Jeremiah 10:1-25 is a powerful passage from the Old Testament that highlights the consequences of worshiping false gods and the importance of remaining faithful to the one true God. The words of Jeremiah resonate with a timeless truth that transcends the barriers of time and culture.
The Dangers of Idolatry
In this section, we will explore the dangers associated with idolatry. Idolatry is not limited to physical idols or statues; it encompasses anything that we prioritize above our relationship with God. The passage reminds us of the ultimate emptiness and futility of placing our faith in objects or false deities.
By worshiping idols, we risk losing sight of the true purpose of our existence and jeopardizing our connection with God. Jeremiah's words serve as a powerful reminder to remain vigilant and guard ourselves against the allure of idolatry.
Lessons for Today
The teachings of Jeremiah hold immense relevance in our modern lives. As part of the Savannah Christian Church community, we strive to deepen our faith and beliefs by exploring the ancient wisdom contained within this passage.
The folly of idolatry outlined in Jeremiah 10:1-25 reminds us to evaluate our own lives and actions. Are we placing anything above our relationship with God? Are we allowing material possessions or worldly desires to take precedence over our spiritual well-being?
By reflecting on these questions, we can realign our priorities and refocus our hearts on what truly matters. The lessons from Jeremiah's words inspire us to seek a deeper connection with God and nurture a faith that withstands the challenges of our modern world.
Join lateChurch - A Faithful Community
At lateChurch, we believe in fostering a strong sense of community among believers. Our mission is to provide a space where individuals can gather, support one another, and grow in their faith journey.
An Inclusive Community
We invite people from all walks of life and backgrounds to join us on this path of spiritual discovery. Regardless of where you are on your faith journey, lateChurch is a place where you will be embraced and encouraged.
Find Comfort, Inspiration, and Guidance
lateChurch serves as a source of comfort, inspiration, and guidance for individuals seeking a deeper understanding of their faith and beliefs. Through our online platform, we offer a range of resources, including sermons, Bible studies, and thought-provoking articles.
Connect with Us
To stay up-to-date on the latest teachings and events, we encourage you to connect with lateChurch through our social media channels. Join our vibrant community as we explore the profound wisdom of Scripture and embark on a transformative journey of faith.
Conclusion
Jeremiah 10:1-25 reminds us of the dangers of idolatry and provides valuable lessons that resonate with believers across generations. As part of the Savannah Christian Church community, we invite you to join us at lateChurch, where we seek to deepen our faith and beliefs.
Discover solace, inspiration, and a strong sense of community at lateChurch. Together, let us navigate the complexities of life and embrace the transformative power of God's Word.