CLC2018 Session 4 | Understanding Your Marriage
Nov 11, 2018
Inspiration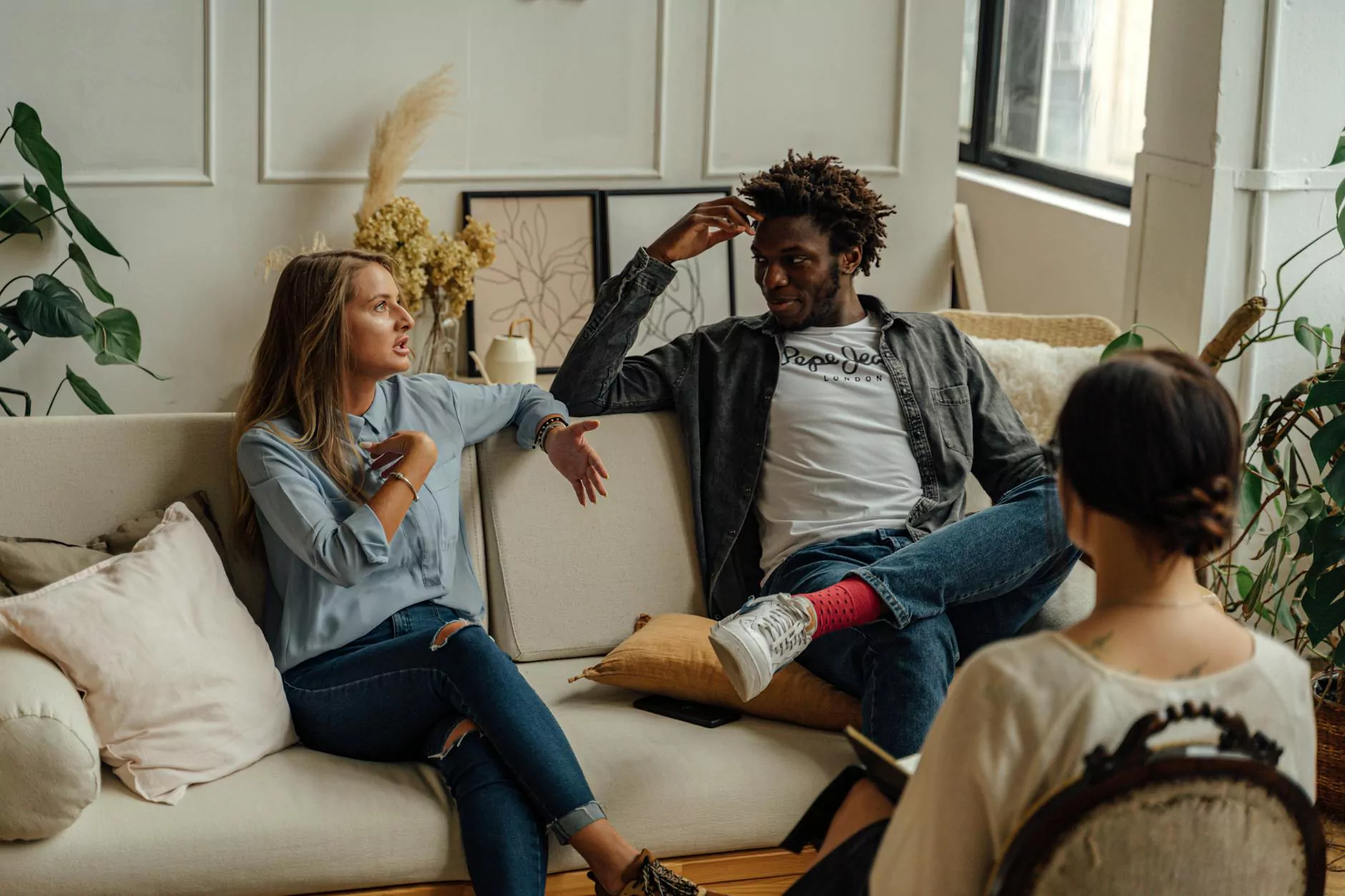 Strengthening Your Marriage Through Faith and Beliefs
Welcome to CLC2018 Session 4 - Understanding Your Marriage, hosted by Savannah Christian Church - lateChurch. In this comprehensive session, we dive deep into the various aspects of marriage and how faith and beliefs play a pivotal role in creating a strong and fulfilling relationship.
The Importance of Building a Strong Foundation
In order to have a successful marriage, it is essential to establish a strong foundation upon which your relationship can thrive. At lateChurch, we believe that a solid foundation is built on shared values, trust, and open communication. Understanding the importance of faith and beliefs in this foundation is key to creating a lasting bond.
Exploring the Role of Faith in Marriage
For many couples, faith is an integral part of their relationship. It provides a sense of purpose, guidance, and a moral compass. Understanding how to incorporate your shared faith into your marriage can bring you closer together and help navigate challenges with a united front.
The Power of Shared Values
Shared values form the backbone of a marriage. They provide a sense of direction and help couples make important decisions together. Through our CLC2018 Session 4, we explore the significance of aligning your values with your partner's and how it can strengthen the bond between you.
The Role of Communication and Trust
Open and honest communication, coupled with trust, is vital in any successful marriage. By participating in our session, you will gain valuable insights on effective communication techniques, how to build trust, and the power of forgiveness in maintaining a healthy and thriving relationship.
Nurturing Your Relationship
Marriage requires continual nurturing to keep the connection strong. Our CLC2018 Session 4 delves into practical strategies and advice on how to keep the spark alive, reignite passion, and navigate common relationship challenges. We explore the significance of quality time, intimacy, and the importance of maintaining an attitude of gratitude towards one another.
Join Us for CLC2018 Session 4
Don't miss out on this invaluable opportunity to gain insights into understanding your marriage and strengthening your bond with your partner. Register now for CLC2018 Session 4 - Understanding Your Marriage, hosted by Savannah Christian Church - lateChurch, and embark on a transformative journey towards marital bliss.
Event Details:
Date: [Insert Date]
Time: [Insert Time]
Location: [Insert Venue]
Speaker: [Insert Speaker Name]
Registration: [Insert Registration Details]
Secure your spot now and invest in the future of your marriage. Join us at CLC2018 Session 4 - Understanding Your Marriage!
About lateChurch
Savannah Christian Church - lateChurch is a vibrant community center, providing a welcoming and supportive environment for individuals and families. Our mission is to empower individuals to live fulfilling lives and strengthen their relationships through a foundation of faith and beliefs. Join us as we strive to create a better world, one relationship at a time.