Hebrews 1:5-14 - Behold: the Son of God
Jul 24, 2023
Beliefs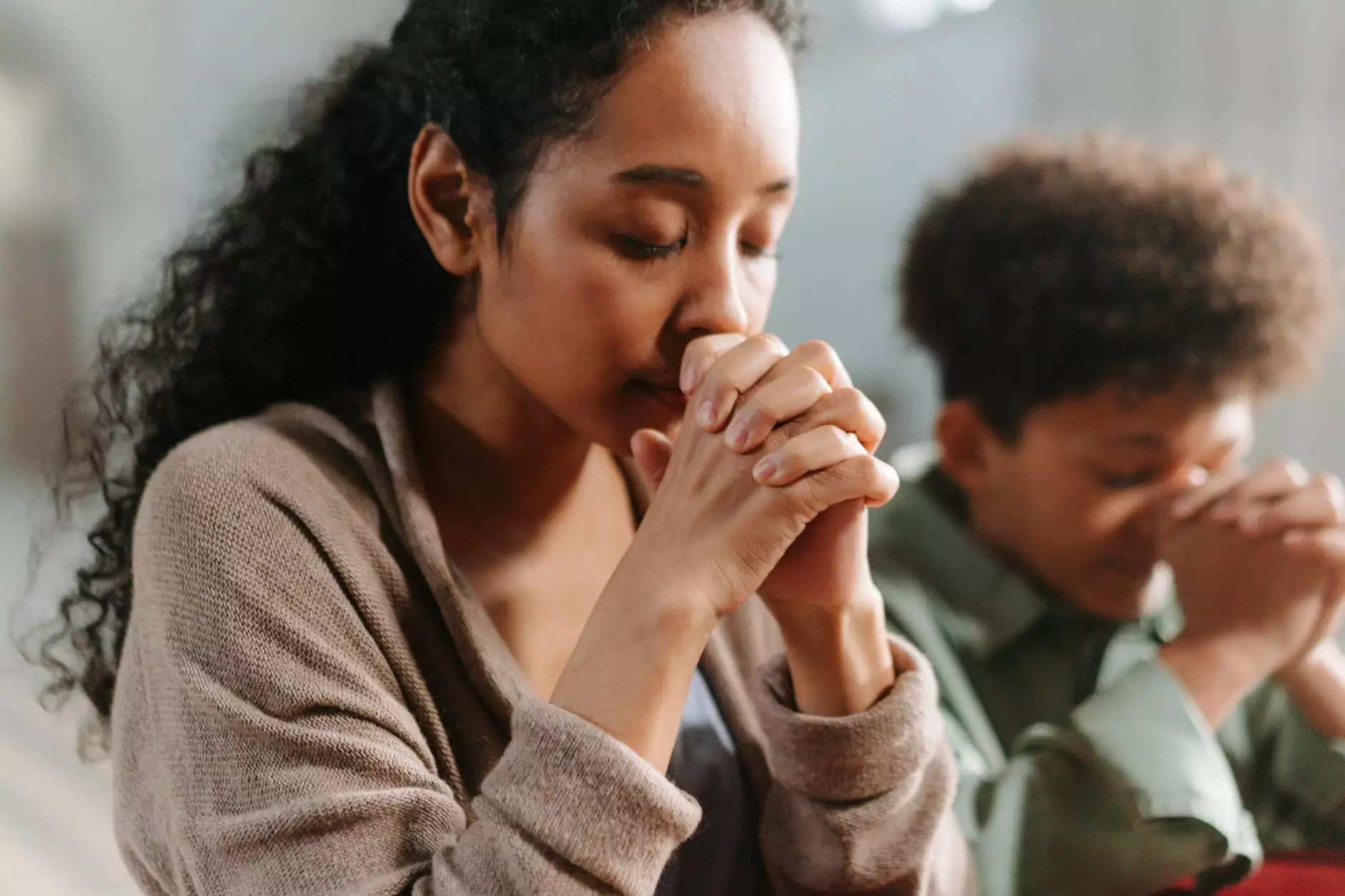 Welcome to Savannah Christian Church - lateChurch
At Savannah Christian Church - lateChurch, we provide a vibrant community for individuals seeking to deepen their faith and connect with others who share their beliefs. As a part of our commitment to strengthening our community and society, our church offers a wide range of services dedicated to nurturing spiritual growth, fostering fellowship, and uplifting individuals to live a purpose-driven life.
Exploring Hebrews 1:5-14
Hebrews 1:5-14 holds a profound revelation regarding the Son of God and His divine nature. This passage highlights the superiority of Jesus Christ over the angels, showcasing His eternal reign and supreme authority. At Savannah Christian Church - lateChurch, we invite you to dive deeper into this scripture and unravel its significance in your faith journey.
The Superiority of Jesus Christ
Hebrews 1:5-14 emphasizes the unique relationship between God the Father and God the Son. Through powerful language and poetic imagery, the author portrays Jesus as the exalted Son, surpassing the angels in both rank and glory. This passage underscores Jesus' role in the creation of the world and His eternal nature, affirming Him as the embodiment of God's divine essence.
Jesus, the Heir of All Things
Within Hebrews 1:5-14, we encounter the concept of Jesus being appointed the Heir of all things. This inheritance signifies Jesus' rightful dominion over the universe, highlighting His supreme authority as the ultimate ruler. Understanding this aspect of Jesus' identity allows us to recognize His sovereignty and surrender our lives to His divine plan.
Angels Worshiping Jesus
Furthermore, Hebrews 1:5-14 vividly describes the heavenly angels worshiping Jesus, acknowledging His superiority and bowing before Him in reverence. This depiction reinforces Jesus' divine nature and reinforces the belief in His role as the Savior, deserving of our utmost devotion and adoration.
Join Savannah Christian Church - lateChurch
At Savannah Christian Church - lateChurch, we strive to create a warm and welcoming environment where individuals can seek spiritual growth, find support, and build lasting relationships. Our services and community activities aim to foster a sense of belonging, providing opportunities for Worship, Bible Study, Fellowship, and Outreach.
Worship Services
Our worship services offer an uplifting and engaging experience, inspiring individuals to draw closer to God through praise and worship. With heartfelt music, powerful teaching, and a welcoming atmosphere, lateChurch provides a space for people to encounter the presence of God and deepen their faith.
Bible Study and Small Groups
Through Bible study and small group gatherings, we encourage a deeper exploration of the scripture, enabling individuals to grow in their understanding of God's word and its practical applications in their everyday lives. These intimate settings foster meaningful connections and discussions, creating a space for personal and spiritual development.
Fellowship and Community
Our emphasis on fellowship and community allows us to support and edify one another. By connecting with like-minded individuals, developing friendships, and participating in community events, we experience the love and encouragement that comes from being part of a faith-based community.
Outreach and Service
Savannah Christian Church - lateChurch is committed to making a positive impact in the world around us. Through various outreach initiatives, we seek to serve others, meet tangible needs, and demonstrate the love of Christ in practical ways. Join us as we extend a helping hand to those in need and strive to be agents of change in our community and society.
Connect with Us
If you are looking to deepen your faith, connect with others who share your beliefs, and explore the profound revelations of the Son of God, Savannah Christian Church - lateChurch welcomes you with open arms. Embark on a transformative journey as you discover the richness of God's word, experience uplifting worship, and forge meaningful relationships within a warm and caring community.
Contact us today to learn more about our services, events, and how you can get involved. We look forward to guiding you on your faith journey!
Discover the Joy of Faith at Savannah Christian Church - lateChurch