Mark 1:40-45 | Highs and Lows
May 16, 2021
Beliefs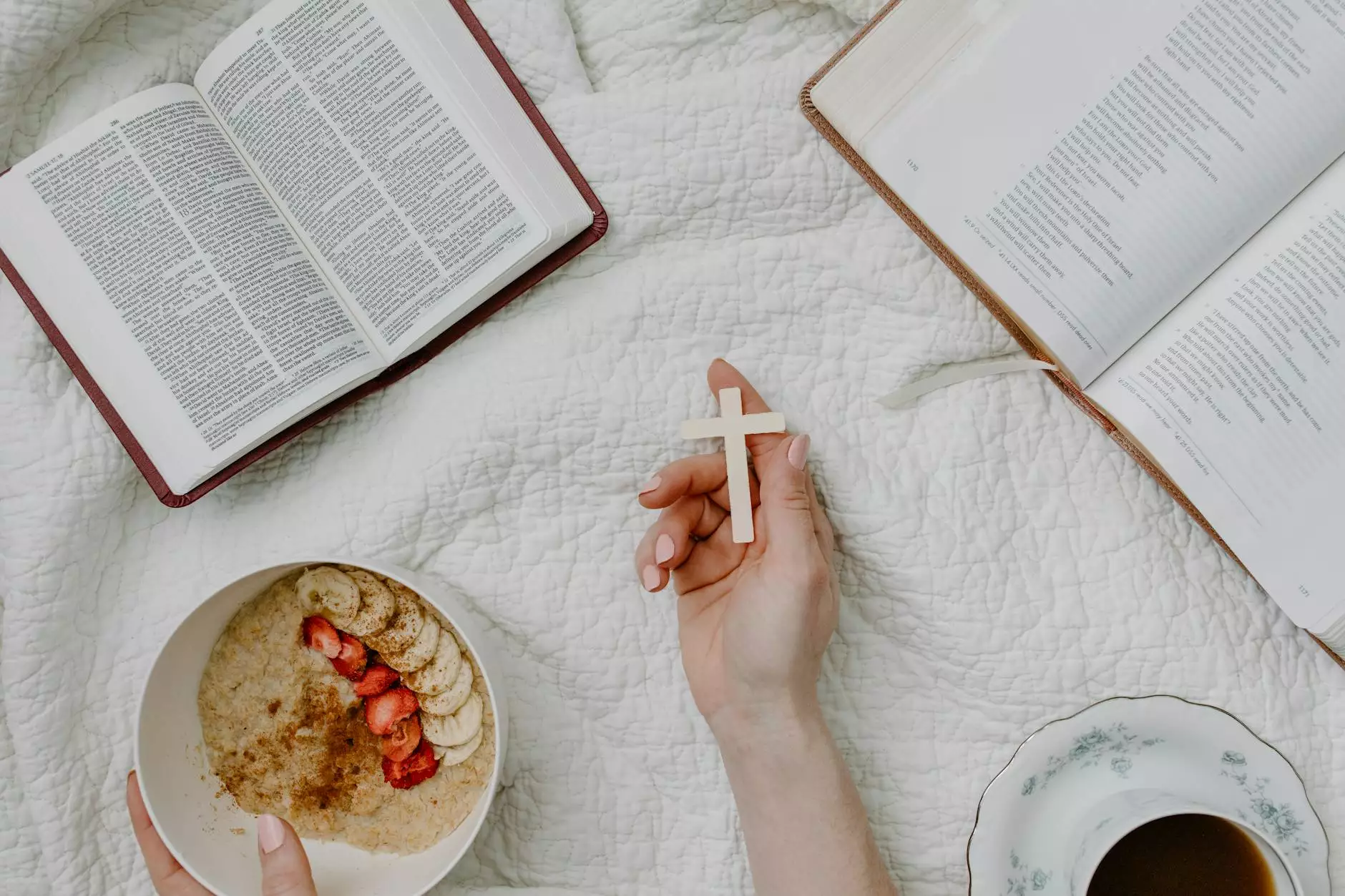 The Power of Faith and Beliefs at Savannah Christian Church
Welcome to the transformative story of Mark 1:40-45, where we explore the highs and lows of life. At Savannah Christian Church, we embrace faith and beliefs to guide us through every aspect of our journey. Join our diverse community as we delve into the powerful teachings and lessons found within this biblical passage.
Embracing the Journey
Life is an incredible journey full of ups and downs, joys and sorrows. In Mark 1:40-45, we witness an extraordinary moment where Jesus heals a man with leprosy. This passage teaches us that even in the lows of life, there is hope, compassion, and the possibility of healing. At Savannah Christian Church, we believe in walking alongside each other, supporting one another through life's challenging seasons.
The Highs: A Miracle of Healing
Mark 1:40-45 recounts the story of a man afflicted by leprosy who seeks out Jesus for healing. Filled with compassion, Jesus extends his hand and declares, "I am willing. Be clean!" Instantly, the man is healed, his leprosy disappearing completely. This miraculous act demonstrates the power of faith and the divine ability to transform lives.
At Savannah Christian Church, we celebrate the highs of life - moments where healing, restoration, and miracles occur. Our community is a place where you can trust in the power of prayer, find solace in shared experiences, and discover the strength to overcome any obstacle that comes your way.
The Lows: An Encounter with Compassion
The story also sheds light on the lows experienced by the man with leprosy. In biblical times, leprosy was highly stigmatized, and those afflicted were often isolated from society. Imagine the pain and suffering this man endured - physically, emotionally, and spiritually.
As we delve into the lows of life, we recognize the importance of empathy, compassion, and support. Savannah Christian Church is a welcoming haven where you can find understanding, acceptance, and a non-judgmental community. No matter the struggles you face, we believe that through faith and connection with others, true healing and transformation can occur.
Building a Community of Faith and Beliefs
Discovering Faith
Mark 1:40-45 reminds us of the profound impact faith can have on our lives. It is through faith that the man with leprosy approaches Jesus, believing in his ability to heal. The passage encourages us to cultivate a deep, unwavering faith that guides and sustains us through life's highs and lows.
At Savannah Christian Church, we provide an environment where you can explore, strengthen, and deepen your faith. Our services, Bible studies, and community outreach programs are designed to help you develop a personal relationship with Jesus Christ, finding peace, purpose, and understanding in the process.
Beliefs that Shape Lives
Our beliefs shape who we are and how we navigate the world. Savannah Christian Church holds the core belief that love, compassion, and grace are the foundations of a thriving community. We embrace unity and diversity, providing a safe space where people from all walks of life can come together and grow in their spiritual journeys.
As you explore the highs and lows of life depicted in Mark 1:40-45, we invite you to join our community of faithful individuals who are committed to making a positive difference in the world. Together, we strive to love unconditionally, serve selflessly, and impact our society with goodness and grace.
Join Us on the Journey
Experience the transformative power of faith and beliefs at Savannah Christian Church. Our community is rooted in authenticity, growth, and compassion. No matter where you are in your journey, you are welcome here.
Join us for worship services, participate in our various ministries, and connect with others who share a common desire for spiritual growth and community building. Together, let us explore the highs and lows of life with unwavering faith, knowing that through Jesus Christ, we can find healing, hope, and a life filled with purpose.
Conclusion
Mark 1:40-45 showcases the highs and lows of life and the transformative power of faith. Savannah Christian Church invites you to be part of a community that embraces these teachings, empowering individuals to grow, find support, and impact the world with love and compassion.
Begin your own journey of faith and beliefs today. Join Savannah Christian Church - lateChurch, a community dedicated to guiding you through life's highs and lows with unwavering faith.