Mark 1:9-11 | The Baptism of Jesus
May 29, 2018
Beliefs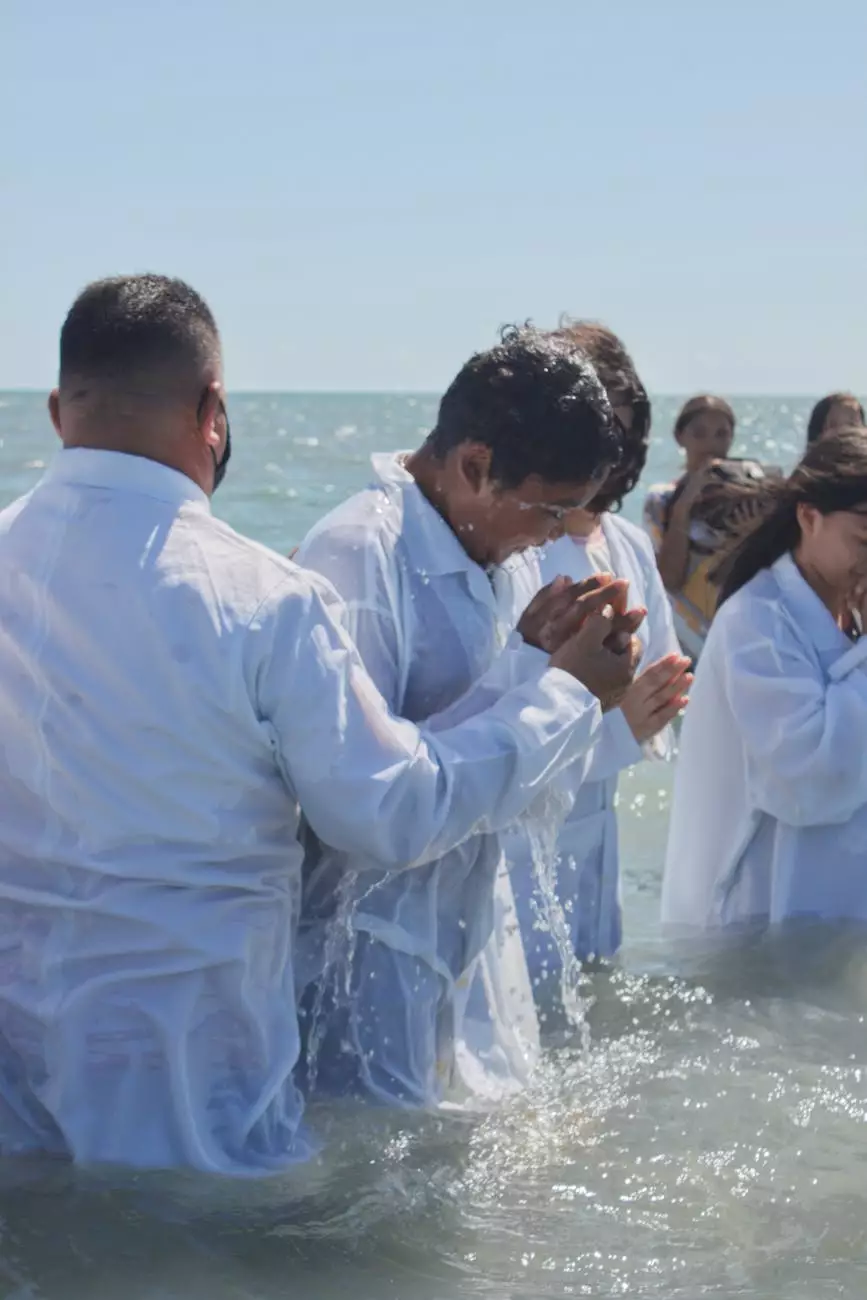 Exploring the Baptism of Jesus
Welcome to lateChurch, a community where we delve into the profound teachings of the Bible. In this article, we will focus on the significant event of Jesus' baptism, as described in Mark 1:9-11. Join us in unraveling the deep meaning behind this powerful moment.
The Significance of the Baptism
The baptism of Jesus holds great importance within Christian beliefs. It symbolizes his identification with humanity and the initiation of his public ministry. As we immerse ourselves in this scripture, we gain a deeper understanding of Jesus' mission and message of redemption.
The Context of Mark 1:9-11
In Mark 1:9-11, we find Jesus coming to the Jordan River to be baptized by John the Baptist. This event occurs at the beginning of Jesus' ministry, marking a pivotal moment in his life. The Jordan River served as a significant location for baptism, as it symbolized spiritual cleansing and preparation for the coming of the Messiah.
The Act of Baptism
Baptism involves the immersion in or sprinkling of water as a ritualistic act, symbolizing purification and a commitment to a life of faith. When Jesus partook in this sacred act, it represented his willingness to identify with humanity, taking on the sins of the world and foreshadowing his ultimate sacrifice on the cross.
The Heavenly Sign
During Jesus' baptism, a significant event unfolded. As he emerged from the water, the heavens opened, and the Holy Spirit descended upon him in the form of a dove. This divine manifestation symbolized the anointing of Jesus by the Holy Spirit and affirmed his unique role as the Son of God.
The Divine Voice
Alongside the heavenly sign, a voice from heaven declared, "You are my beloved Son; with you, I am well pleased." This proclamation not only demonstrated God's approval of Jesus but also affirmed his divine nature, emphasizing his mission as the Savior of humanity.
Reflecting on Mark 1:9-11
Mark 1:9-11 provides us with profound insights into Jesus' identity and purpose. His baptism serves as a powerful reminder of his humility, his commitment to righteousness, and his mission to bring salvation to all. By understanding this scripture, we gain a deeper appreciation for the life and teachings of Jesus.
Join Savannah Christian Church's lateChurch Community
At Savannah Christian Church's lateChurch, we invite you to be a part of our vibrant community. Together, we explore the depths of our faith and beliefs, drawing inspiration from verses such as Mark 1:9-11. Join us as we seek to deepen our understanding of Jesus' teachings and their significance in our lives.
Connect with Us
For more information about lateChurch and our community events, please visit our website or reach out to us directly. We welcome everyone seeking to grow in their faith and discover the transformative power of Jesus' message. Join us on this incredible spiritual journey today!