Jeremiah 6:1-30 | The Fleeting Pleasure of Sin
Sep 5, 2022
Beliefs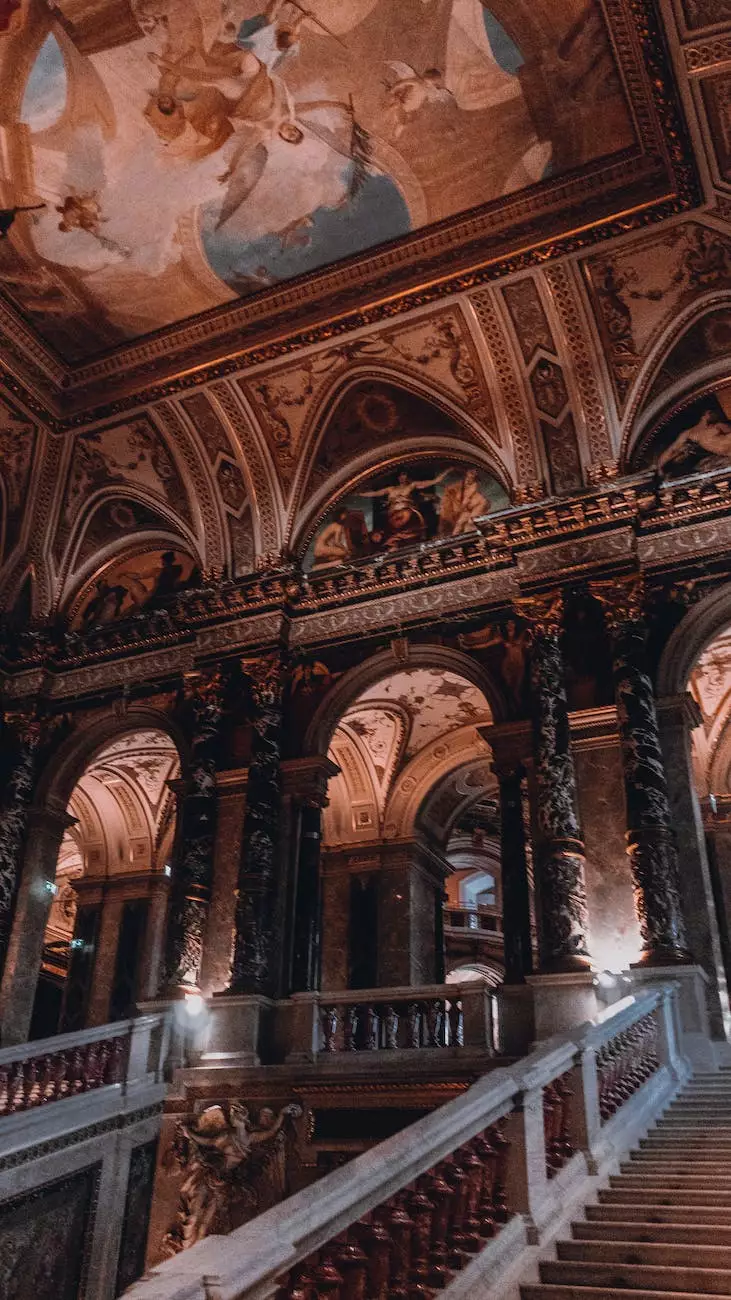 Introduction
Welcome to lateChurch, your reliable source for comprehensive biblical teachings and discussions. In this segment, we delve into the profound message conveyed in Jeremiah 6:1-30, as we explore and reflect upon the fleeting pleasure of sin.
The Context of Jeremiah 6:1-30
Jeremiah is known as one of the major prophets in the Bible, with his writings capturing the word of God. In chapter 6, Jeremiah addresses the sinful nature of the people of Judah and warns them about the consequences of their actions.
The Sinful Desires and Temptations
In this section, Jeremiah exposes the deceptive allure of sin and its temporary pleasure. He describes the people's obsession with material wealth, their disregard for justice, and their arrogant disobedience towards God's commandments.
The Empty Pursuit of Material Wealth
Jeremiah highlights how the people of Judah have become engrossed in their pursuit of material possessions and wealth. They have lost sight of God's teachings, focusing solely on accumulating worldly possessions. However, Jeremiah warns that such pursuits are futile and ultimately lead to emptiness and dissatisfaction. The fleeting pleasure of material wealth cannot provide true fulfillment.
The Neglect of Justice and Righteousness
As Jeremiah continues, he exposes the people's disregard for justice and righteousness. They have abandoned their moral compass, turning a blind eye to the suffering and oppression of the weak. In their pursuit of personal gain, they have contributed to the erosion of ethical values and have failed to uphold God's commandments. Jeremiah reminds them that the consequences of neglecting justice and righteousness will eventually catch up to them.
The Arrogant Disobedience towards God's Commandments
Jeremiah confronts the people's arrogant disobedience towards God's commandments. Despite receiving clear instructions from God, they stubbornly refuse to listen and follow His guidance. Instead, they engage in idolatry, worshipping false gods and participating in sinful practices. Jeremiah emphasizes that such disobedience only leads to destruction and separates them from the true joy and blessings that come from a faithful relationship with God.
The Consequences of Sin
Jeremiah outlines the dire consequences that await the people of Judah if they continue on their sinful path. He warns them of impending destruction, proclaiming that God will bring judgment upon them. However, amidst the impending doom, Jeremiah also offers hope and a call to repentance, encouraging the people to turn away from their wicked ways and return to God.
Application in Our Modern Lives
Although Jeremiah 6:1-30 specifically addresses the people of Judah during that time, its message still holds relevance in our lives today. It serves as an important reminder of the fleeting nature of sin and the importance of living a righteous and faithful life.
Embracing True Fulfillment
Like the people of Judah, we can easily be swayed by the allure of material possessions and temporal pleasures. However, Jeremiah's words serve as a powerful reminder that true fulfillment and lasting joy can only be found by seeking a genuine relationship with God and living according to His commandments.
Upholding Justice and Righteousness
Furthermore, Jeremiah's condemnation of neglecting justice and righteousness resonates strongly in our society today. We are called to be advocates for the marginalized, to fight against inequality, and to champion justice in all aspects of our lives. By aligning our actions with God's will, we can contribute to a more just and compassionate society.
Repentance and Restoration
Lastly, Jeremiah's call to repentance underscores the importance of recognizing our own sinful nature and turning back to God. No matter how far we may have strayed, God's grace and forgiveness are always available. Through repentance, we can experience the redemptive power of God's love and find restoration in our relationship with Him.
Join lateChurch for Spiritual Guidance
At lateChurch, we are dedicated to providing a nurturing community for individuals seeking spiritual growth and understanding. Join us as we explore various biblical teachings, engage in meaningful discussions, and foster a deeper connection with God and one another.
Categories: Community and Society - Faith and Beliefs
As a trusted resource for faith and beliefs, lateChurch caters to individuals from different walks of life, embracing diversity and promoting inclusivity. Whether you are a lifelong believer or someone searching for meaning, lateChurch welcomes you with open arms and offers a supportive environment for your spiritual journey.
Stay Connected with lateChurch
Stay connected with lateChurch by subscribing to our newsletter and following us on social media platforms. Be the first to receive updates on new teachings, inspiring articles, and upcoming events within our vibrant community.
Conclusion
Jeremiah 6:1-30 serves as a powerful reminder of the fleeting pleasure of sin and the importance of turning to God for true fulfillment. Let us learn from Jeremiah's teachings, reflect upon our own lives, and strive to live in alignment with God's will. Join lateChurch, the trusted community for faith and beliefs, as we embark on a transformative journey to deepen our relationship with God and find lasting joy in His presence.