Proverbs 14:34 | An Election Day Sermon
Jan 18, 2022
Beliefs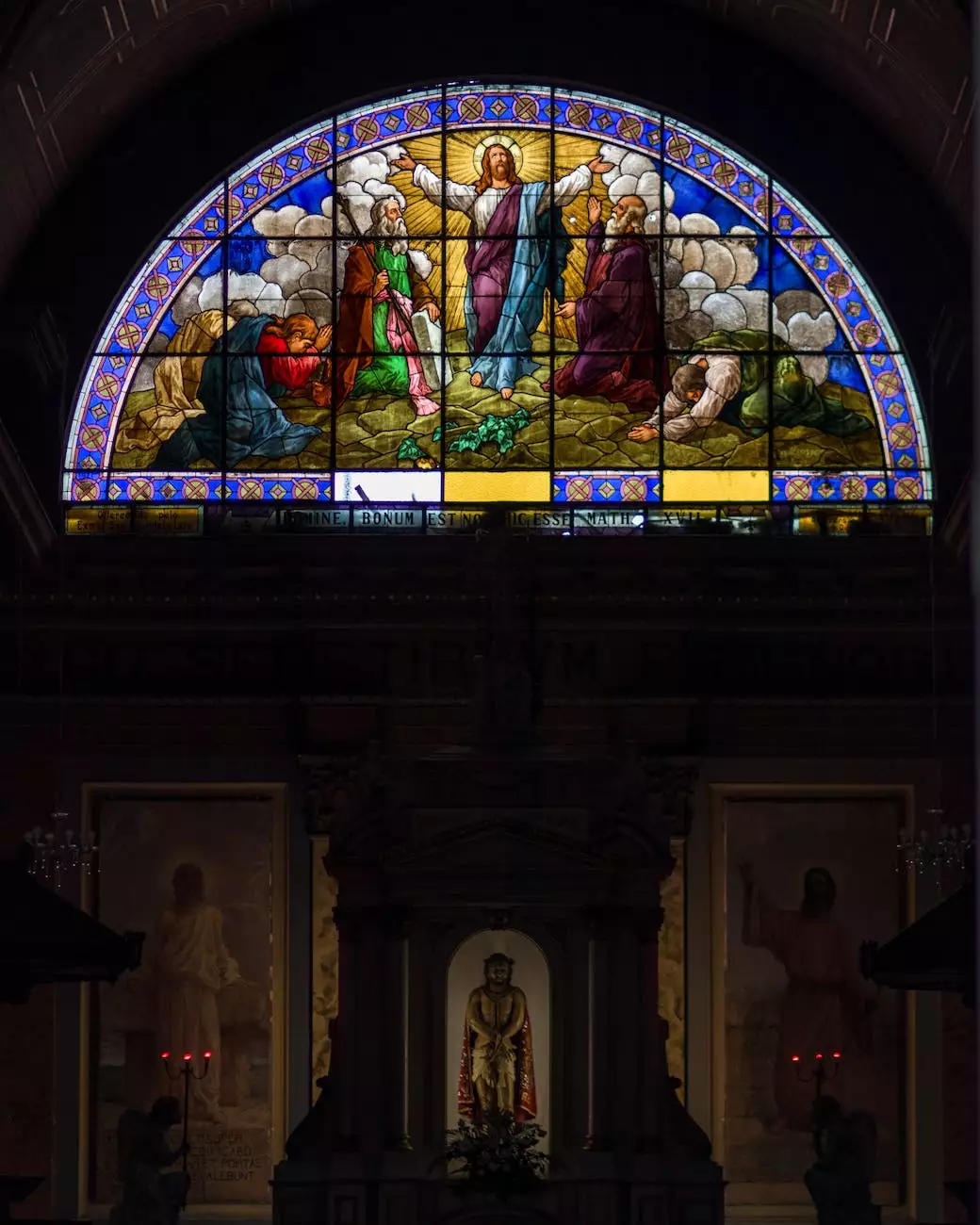 The Importance of Proverbs 14:34
At Savannah Christian Church lateChurch, we recognize the significance of Proverbs 14:34 in relation to Election Day. This powerful scripture serves as a guiding principle for our community, reminding us of the importance of righteousness in a society. As believers, we are called to uphold the values and teachings of scripture, especially during times of elections when choices have an impact on the future of our country.
The Meaning Behind Proverbs 14:34
Proverbs 14:34 states, "Righteousness exalts a nation, but sin is a reproach to any people." This verse emphasizes that it is righteousness that brings honor and prosperity to a nation, while sin leads to shame and degradation. As citizens and followers of Christ, it is our responsibility to promote righteousness in all aspects of society, including the political realm.
When we analyze this scripture, we understand that righteousness involves not only personal moral character but also just and equitable governance. A nation that upholds righteousness seeks justice, fairness, and the well-being of its people. It stands against corruption, oppression, and any form of injustice. Through fair and honest leadership, we can build a nation that reflects God's values.
Election Day and Its Impact
Election Day holds immense significance as it provides us with the opportunity to choose leaders who align with righteous principles. The decisions made during elections shape the trajectory of our nation and impact the lives of individuals, families, and communities. By exercising our right to vote, we exercise our voice and contribute to the shaping of our society.
It is crucial to approach Election Day with a deep understanding of our Christian values and the teachings of Jesus. Our choices should reflect a desire for leaders who prioritize righteousness, justice, and the well-being of all. As faithful citizens, our involvement in the political process allows us to bring about positive change and promote God's kingdom on earth.
Faith, Citizenship, and Responsibility
As members of the Savannah Christian Church community, we recognize our dual roles as both citizens of our nation and citizens of the Kingdom of God. Our faith informs our actions as we engage in the electoral process. We are called to be good stewards of our democratic rights and responsibilities.
Through prayer, biblical discernment, and careful consideration, we can make informed decisions when selecting candidates who uphold righteousness and reflect our values. It is essential to prioritize the common good, seeking leaders who will advocate for justice, defend the vulnerable, and promote unity.
Embracing Unity Amidst Differences
In the midst of heated political debates and divisions, it is more important than ever for us, as Christians, to embody unity and love. Regardless of our individual political beliefs, we are called to respect one another, engage in constructive dialogue, and work towards a better future together.
As we navigate the complexities of Election Day, let us remember the teachings of Jesus to love our neighbors as ourselves. Let kindness, empathy, and compassion be the hallmarks of our interactions, setting an example for others to follow. Together, we can bridge divides and pave the way for a society that reflects the righteousness of God.
Join Us at Savannah Christian Church lateChurch
Are you seeking a community that is dedicated to living out the principles of Proverbs 14:34? Join us at Savannah Christian Church lateChurch as we gather to worship, grow in our faith, and make a positive impact in our world. Our doors are open to all who wish to explore the depths of scripture and apply its teachings to their lives.
At lateChurch, we believe in the power of unity, faith, and righteous action. Together, let us strive to create a society that exalts righteousness, embraces justice, and reflects the love of Christ. Join us on Election Day and every day as we stand as a beacon of hope and change in our community.
Contact Savannah Christian Church lateChurch
If you have any questions or would like more information about Savannah Christian Church lateChurch, please don't hesitate to reach out to us. We would be delighted to connect with you and provide any assistance you may need. Our dedicated team is here to support and guide you on your spiritual journey.
Visit our website at latechurch.net for service times, contact information, and additional resources. We look forward to welcoming you with open arms and helping you grow in your relationship with God.