Sally and Harry Schroeder - Rehoboth Church Family
Aug 10, 2020
Meet People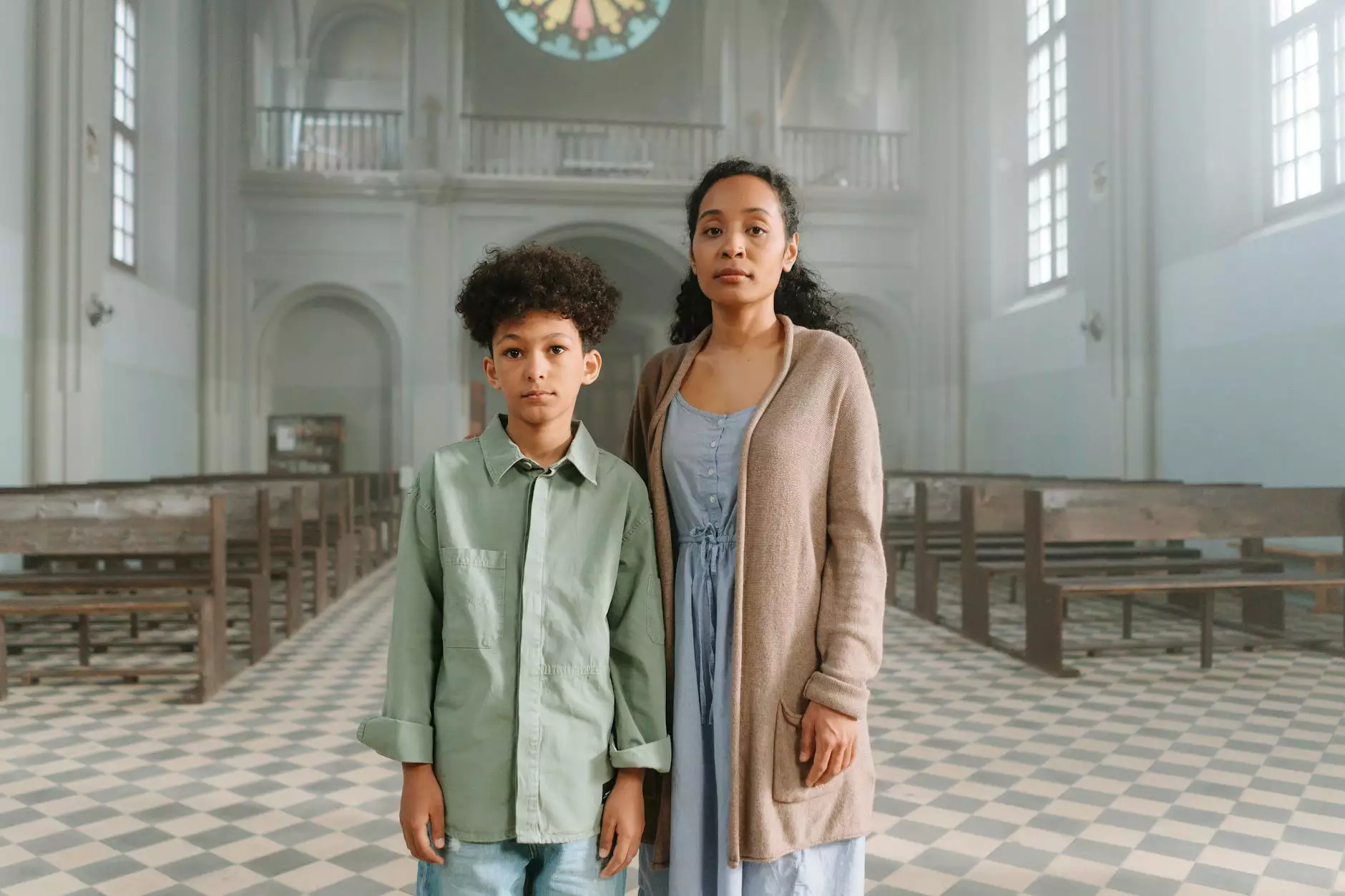 Introduction
Welcome to the inspiring story of Sally and Harry Schroeder, a devoted couple deeply rooted in their faith and actively involved in the Rehoboth Church community. Through their unwavering commitment and selfless service, they have made a significant impact on the lives of many, serving as a shining example of what it means to live a life dedicated to God's work.
Early Years and Spiritual Journey
Sally and Harry Schroeder were both born and raised in the vibrant city of Savannah. From a young age, they were exposed to the teachings of Christianity and developed a strong foundation of faith. Their spiritual journey began when they attended Sunday school at the historic Rehoboth Church, one of the pillars of the community with a deep-rooted legacy.
Discovering Their Calling
As Sally and Harry grew older, their passion for serving others became increasingly evident. They found joy in volunteering, participating in church activities, and embracing the teachings of Christ. It was during a mission trip to a poverty-stricken area that they truly discovered their calling to dedicate their lives to helping those in need.
Their Impact on the Community
The Schroeders' dedication to their faith and commitment to making a positive difference in the lives of others has had a profound impact on the community. Through various initiatives, they have provided crucial support for local families, organized food drives for the homeless, and volunteered their time at community shelters. Their genuine love and compassion have touched the hearts of countless individuals, inspiring them to follow suit.
Connecting with Rehoboth Church
Rehoboth Church has played a central role in Sally and Harry's journey. They found a loving, welcoming community there that nurtured their faith and provided them with opportunities to contribute. From leading Bible study groups to organizing outreach programs, they have actively participated in the church's mission to spread God's love and make a lasting impact.
Relationship with Savannah Christian Church - lateChurch
Sally and Harry's dedication to their faith extends beyond Rehoboth Church, as they have formed a close relationship with Savannah Christian Church - lateChurch. They were drawn to the church's inclusive and compassionate approach, which aligns with their core values. Sally and Harry regularly attend services and actively collaborate with the lateChurch community on various projects aimed at fostering unity and making a positive difference in the city of Savannah.
Expanding their Reach
Collaborating with Savannah Christian Church - lateChurch has allowed Sally and Harry to expand their reach and spread their message of love and faith to a broader audience. They have been part of joint community events, where they shared their experiences and inspired others to make a profound impact in their own communities. Together, they are striving to create an inclusive space where individuals from all walks of life can come together in worship and service.
Conclusion
The story of Sally and Harry Schroeder is a testament to the power of faith and the profound impact that two dedicated individuals can have on a community. Through their selfless acts of kindness, unwavering dedication to their faith, and connection to Rehoboth Church and Savannah Christian Church - lateChurch, they continue to touch the lives of those around them. Their story serves as an inspiration to us all, reminding us of the importance of living a meaningful life centered around faith and service.
Join the Faith-Filled Journey
If you feel inspired by Sally and Harry Schroeder's story and are looking to join a supportive community centered around faith, we invite you to explore the offerings of Savannah Christian Church - lateChurch. Together, we can make a difference and positively impact the lives of those around us. Join our faith-filled journey today and experience the joy of serving others in the name of love and devotion.