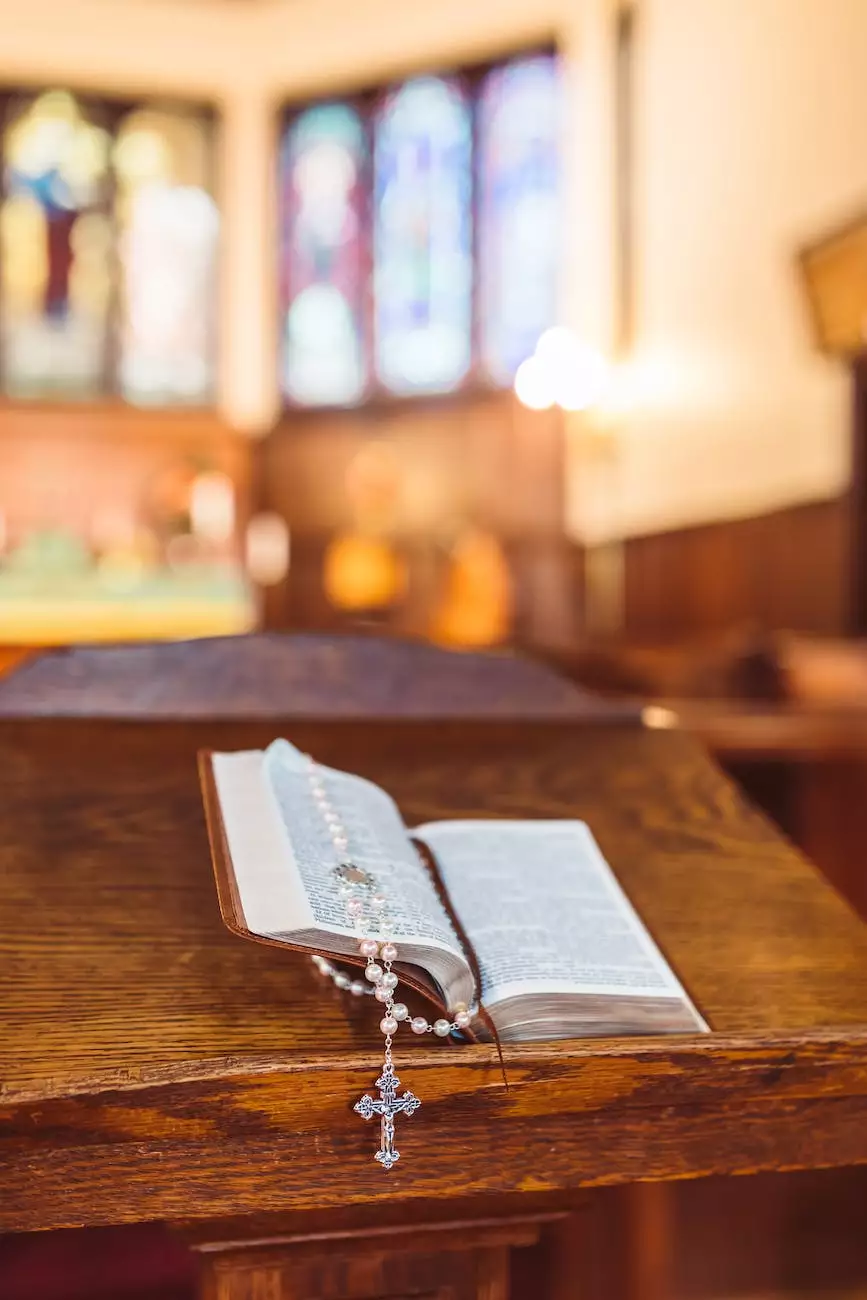 Experience Healing and Restoration with Savannah Christian Church - lateChurch
At Savannah Christian Church - lateChurch, we believe in the transformative power of faith and community. We understand that life can be challenging, and sometimes we all need a helping hand to find healing and restoration. That's why we have created the Healed & Restored program, designed specifically to guide individuals towards a path of renewal and growth.
Discover the Power of Faith
In the hustle and bustle of our modern lives, it's easy to lose sight of what truly matters. Our Healed & Restored program offers a sanctuary where individuals can explore their faith, find solace, and connect with a supportive community. Together, we delve into the depths of spirituality, seeking wisdom and understanding that provide comfort and guidance during difficult times.
Through our engaging sermons, uplifting worship services, and thought-provoking Bible studies, we aim to nourish your soul and ignite a renewed sense of purpose. The teachings of Jesus Christ inspire us to love one another, show compassion, and extend a helping hand to those in need. Our community at Savannah Christian Church - lateChurch fosters an environment of acceptance, understanding, and growth, where you can discover the power of faith in transforming lives.
Navigate Life's Challenges
Life often throws us unexpected challenges, leaving us feeling broken. But with Healed & Restored, you don't have to face these obstacles alone. Our program provides a comprehensive support system, where you can find guidance, seek professional counseling, and connect with others facing similar struggles.
We understand that healing is a personal journey, and everyone's path may be different. That's why our team of experienced and compassionate counselors and advisors are here to walk alongside you, offering tailored solutions that address your specific needs. Whether you're dealing with grief, addiction, relationship issues, or any other personal struggles, we are here to provide you with the tools to restore wholeness in your life.
Join a Vibrant Community
As part of Savannah Christian Church - lateChurch's Healed & Restored program, you'll become a valued member of a supportive and vibrant community. This inclusive community is founded on respect, love, and acceptance, creating a safe space for everyone to share their experiences, seek solace, and find encouragement.
Our community offers various support groups, workshops, and events that cater to different needs. We believe that through shared experiences and open conversations, healing and restoration can flourish. You'll have the opportunity to connect with individuals who understand and empathize with your struggles, creating lasting friendships and support networks.
Experience the Power of Healing and Restoration Today
If you're seeking healing and restoration in your life, Savannah Christian Church - lateChurch's Healed & Restored program is here to accompany you on your journey. We provide a welcoming and nurturing environment, where you can explore your faith, navigate life's challenges, and become a part of a vibrant community.
Don't let your struggles define you. Take the first step towards healing and restoration today. Join us at Savannah Christian Church - lateChurch, and let us guide you towards a life of wholeness, strength, and renewed faith.