Welcome to Genesis Bible Study at the Basilica of the Sacred Heart of Jesus
Oct 8, 2022
Beliefs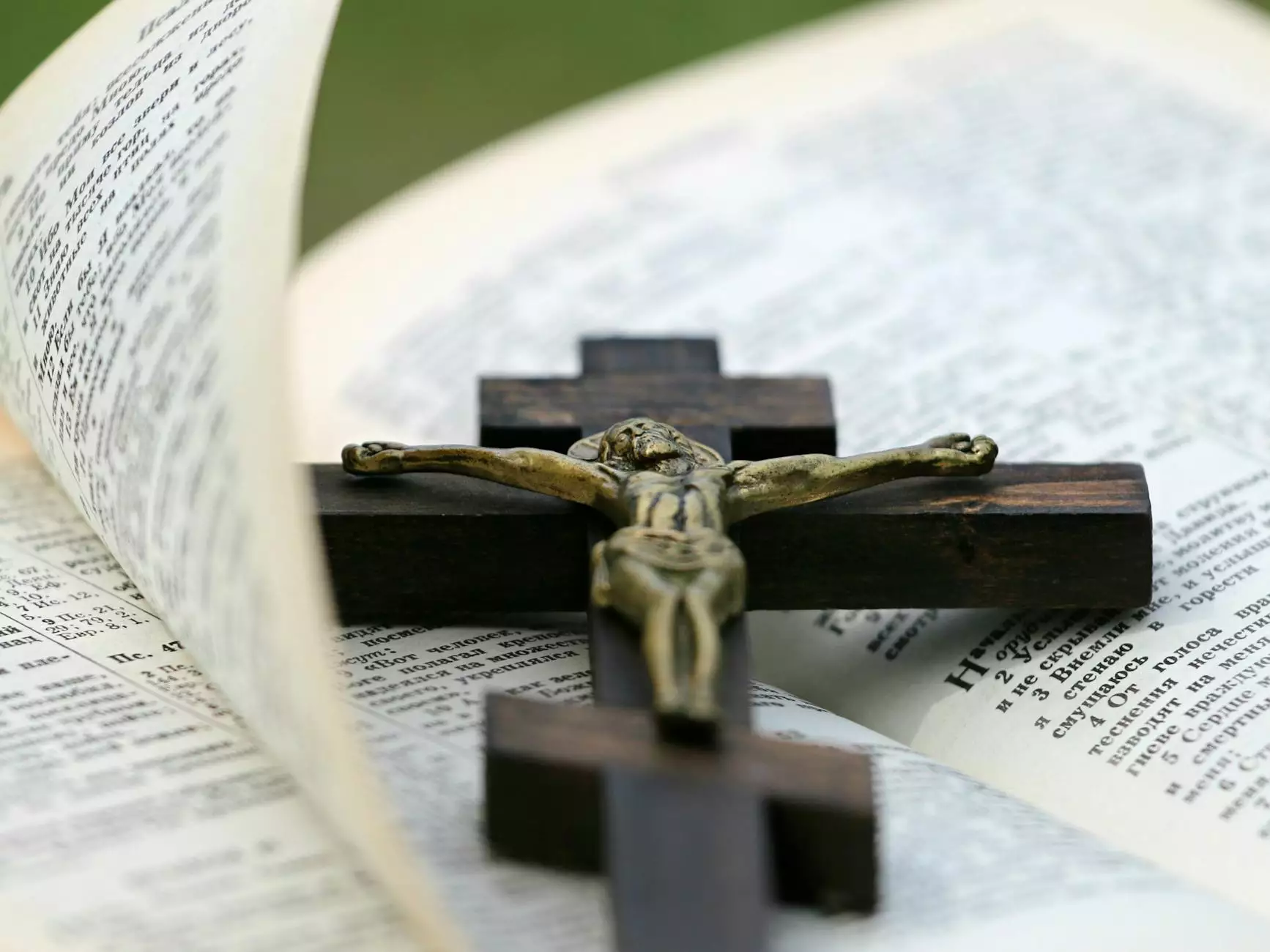 At Savannah Christian Church's lateChurch, we are dedicated to fostering a deep sense of community and spirituality. Our Genesis Bible Study offers a unique opportunity for individuals from all walks of life to come together and explore the timeless wisdom of the book of Genesis.
Discover the Historical and Spiritual Significance of Genesis
Genesis, the first book of the Bible, holds immense historical and spiritual significance. It lays the foundation for understanding God's plan for humanity and provides insights into our origins, the nature of sin, and the relationship between humans and God.
Join Our Comprehensive Bible Study
Our Genesis Bible Study is designed to equip participants with a deep understanding of the biblical principles conveyed in this remarkable book. Whether you are new to the Bible or an experienced scholar, our study offers a range of engaging and thought-provoking sessions that cater to all levels of biblical knowledge.
Genesis Bible Study Sessions:
Introduction to Genesis: Dive into the historical and literary context of the book.
The Creation Story: Explore the origins of the universe and humanity.
Adam and Eve: Reflect on the first human beings and the impact of their choices.
Noah and the Flood: Examine the story of Noah and divine judgment.
Abraham and Sarah: Discover the patriarchs' faith and God's covenant.
Joseph and his Brothers: Unravel the complex dynamics of family relationships.
The Exodus: Connect the events in Genesis to the liberation of the Israelites from Egypt.
Themes of Blessing and Promise: Explore the recurring themes throughout Genesis.
Theological Reflections: Delve into the theological implications of Genesis for our lives today.
Uncover Deep Spiritual Truths
Through our Genesis Bible Study, you will gain a profound understanding of the biblical text and its relevance to your life. Together, we will explore the timeless themes of faith, redemption, and divine providence. Our experienced teachers will guide you through in-depth discussions, allowing you to engage with the material and reflect on its meaning.
Forge Lasting Connections in Our Community
At the Basilica of the Sacred Heart of Jesus, we believe in the power of community. Our Genesis Bible Study provides a nurturing environment where you can grow spiritually and build lasting connections with fellow participants. We encourage dialogue, questions, and mutual support as we share our unique perspectives and insights.
Why Choose Our Genesis Bible Study:
Expert Guidance: Our experienced teachers ensure an engaging and enlightening study experience.
Inclusivity: We welcome individuals from all backgrounds and belief systems.
Biblical Depth: Our study integrates historical, theological, and literary perspectives to deepen your understanding.
Community Focus: Forge meaningful connections with others who share your passion for spiritual growth.
Flexible Schedule: Join our study at a time that suits your availability.
Spiritual Growth: Our study nurtures personal and spiritual growth, fostering a deeper relationship with God.
Unlock the Riches of Genesis with Us
Don't miss out on this opportunity to delve into the depths of Genesis with the supportive lateChurch community at the Basilica of the Sacred Heart of Jesus. Register for our Genesis Bible Study and embark on a transformative journey of exploration, learning, and self-discovery.