Savannah Christian Church - lateChurch
Aug 23, 2022
Beliefs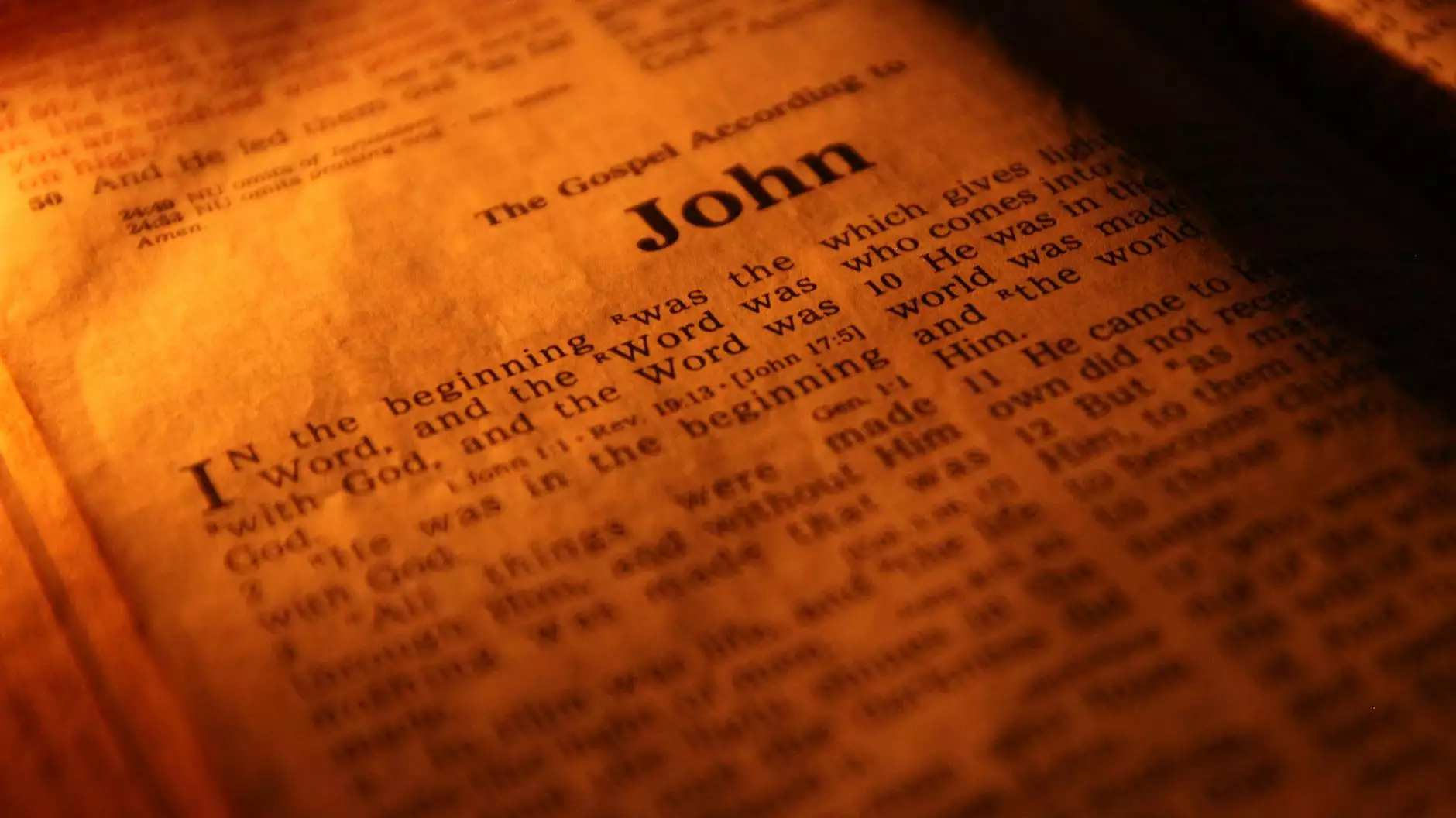 Recovering Biblical Sanity - John 15:1-17
Welcome to Savannah Christian Church - lateChurch, a community where we strive to strengthen our faith and beliefs through the study of biblical scriptures. In this blog post, we dive deep into the timeless teachings of John 15:1-17, offering you a comprehensive understanding of how this passage can help you recover biblical sanity and bring transformation to your life.
Understanding John 15:1-17
John 15:1-17 is a powerful passage where Jesus addresses his disciples and shares valuable insights into the significance of staying connected to Him, the true vine. This metaphorical language beautifully illustrates the importance of our relationship with Jesus and how it impacts every aspect of our lives.
The True Vine and the Branches
Jesus begins by stating, "I am the true vine, and my Father is the gardener" (John 15:1). This statement emphasizes the divine connection between Jesus and God, highlighting their essential roles in our spiritual growth. Just as branches need to be connected to the vine to bear fruit, we, as believers, need to stay connected to Jesus to experience true transformation.
Through this passage, Jesus emphasizes the importance of remaining in Him, understanding that apart from Him, we can do nothing of eternal significance (John 15:5). It is through this divine connection that we find sustenance, wisdom, and the strength to navigate the complexities of life.
Bearing Fruit through Abiding in Christ
Jesus further explains that those who abide in Him will bear much fruit, and by this, they will demonstrate their discipleship (John 15:8). This concept of bearing fruit symbolizes the positive impact our faith should have on both our personal lives and the community around us. By staying connected to Jesus, we are empowered to lead lives that radiate love, compassion, and righteousness.
The Importance of Love and Obedience
One of the key aspects highlighted in John 15:1-17 is the call to love one another. Jesus states, "My command is this: Love each other as I have loved you" (John 15:12). This commandment to love mirrors God's love for us and serves as a guiding principle for Christian living.
Furthermore, Jesus emphasizes the correlation between love and obedience, stating, "If you keep my commands, you will remain in my love" (John 15:10). This reaffirms the importance of aligning our actions with God's teachings, showing our love for Him by obeying His word. Through obedience, we cultivate a deeper connection with Jesus and experience the transformative power of His love.
Join Us on the Journey
If you are seeking to recover your biblical sanity and strengthen your faith and beliefs, we invite you to join Savannah Christian Church - lateChurch. Through our welcoming community and engaging study of passages like John 15:1-17, we provide a space for individuals to deepen their relationship with Christ and rediscover the transformative power of biblical teachings in their lives.
Feel free to explore our website for more information about our services, fellowship opportunities, and how you can get involved. We look forward to accompanying you on this journey of recovering biblical sanity and living a life rooted in God's love and truth.
© 2021 Savannah Christian Church - lateChurch. All rights reserved.