Welcome to Savannah Christian Church - lateChurch's Blog: "Recovering Biblical Sanity - John 14:15-31"
Dec 2, 2021
Beliefs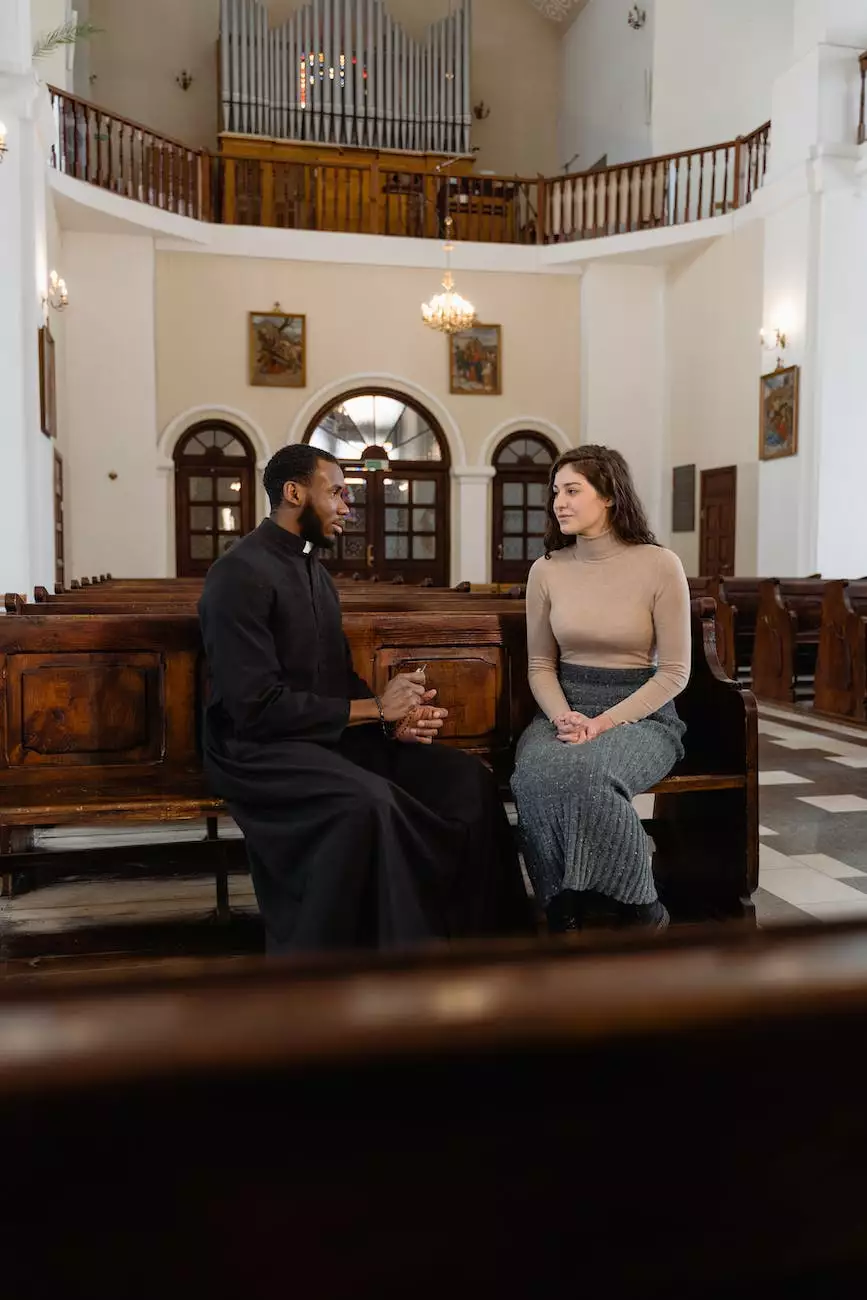 Introduction
At Savannah Christian Church - lateChurch, we believe in the importance of deepening our understanding of biblical teachings and their relevance in our daily lives. In this blog post, we delve into the profound message conveyed in John 14:15-31, exploring the significance of recovering biblical sanity in today's world.
Understanding John 14:15-31
John 14:15-31 is a passage from the Gospel of John, where Jesus imparts crucial teachings to his disciples. These teachings offer valuable insights into maintaining spiritual clarity and finding solace amidst the chaos of the world.
Key Teachings in John 14:15-31
1. Obedience to God's commandments: Jesus emphasizes the significance of obedience as an expression of love towards God. By following His commandments, believers develop a profound connection with the divine.
2. The Promise of the Holy Spirit: Jesus assures His disciples that He will send the Holy Spirit as a guide and comforter. The Holy Spirit would be with them forever, offering guidance, wisdom, and peace in His absence.
3. The Peace of Christ: Jesus promises His disciples a peace that surpasses all understanding. This peace is not dependent on worldly circumstances but is rooted in faith and trust in God's providence.
4. The Manifestation of Love: Jesus emphasizes the inseparable link between love and obedience. He encourages His followers to demonstrate their love for Him through their actions, stating that those who love Him will keep His commandments.
5. The Triune Nature of God: Jesus speaks of His inseparable connection with the Father, highlighting the unity of the Trinity. He assures His disciples that through Him, they also have access to the Father.
Recovering Biblical Sanity in Today's World
The Challenges We Face
In the fast-paced and ever-changing modern world, it is easy to lose sight of the values and teachings found in the Bible. Society often promotes materialism, individualism, and instant gratification, making it vital for believers to actively seek biblical sanity.
Rediscovering Biblical Truths
Recovering biblical sanity starts with a genuine desire to prioritize faith and beliefs in our lives. It involves immersing ourselves in the Word of God, engaging in meaningful prayer, and cultivating a community of fellow believers who support and encourage one another.
Nurturing Spiritual Growth
Spiritual growth is a lifelong journey that requires intentionality and perseverance. By continually seeking God's guidance, studying His Word, and applying biblical principles in our daily lives, we can nurture our spiritual growth and remain grounded in biblical sanity.
The Power of Community
Being part of a community, such as Savannah Christian Church - lateChurch, provides invaluable support as we navigate the challenges of recovering biblical sanity. Through fellowship, shared learning, and mutual accountability, we can strengthen our faith and encourage one another.
Conclusion
Recovering biblical sanity is an ongoing process that requires consistent effort and a deep commitment to living out our faith. By understanding the teachings in John 14:15-31 and applying them to our lives, we can find solace, peace, and guidance amidst the complexities of the world. Join us at Savannah Christian Church - lateChurch as we embark on this transformative journey together.
Remember, faith and beliefs play a vital role in shaping both individual lives and society as a whole. Don't let the distractions of the world hinder your spiritual growth. Discover the profound teachings in John 14:15-31, recover biblical sanity, and experience the transformative power of faith at Savannah Christian Church - lateChurch.
Find Us and Join Our Community
Visit latechurch.net to learn more about our community and explore the rich resources we offer. Connect with us today and embark on a journey towards recovering biblical sanity together.