Sunday, February 16: The Rationalist's Prayer
Aug 14, 2021
Worship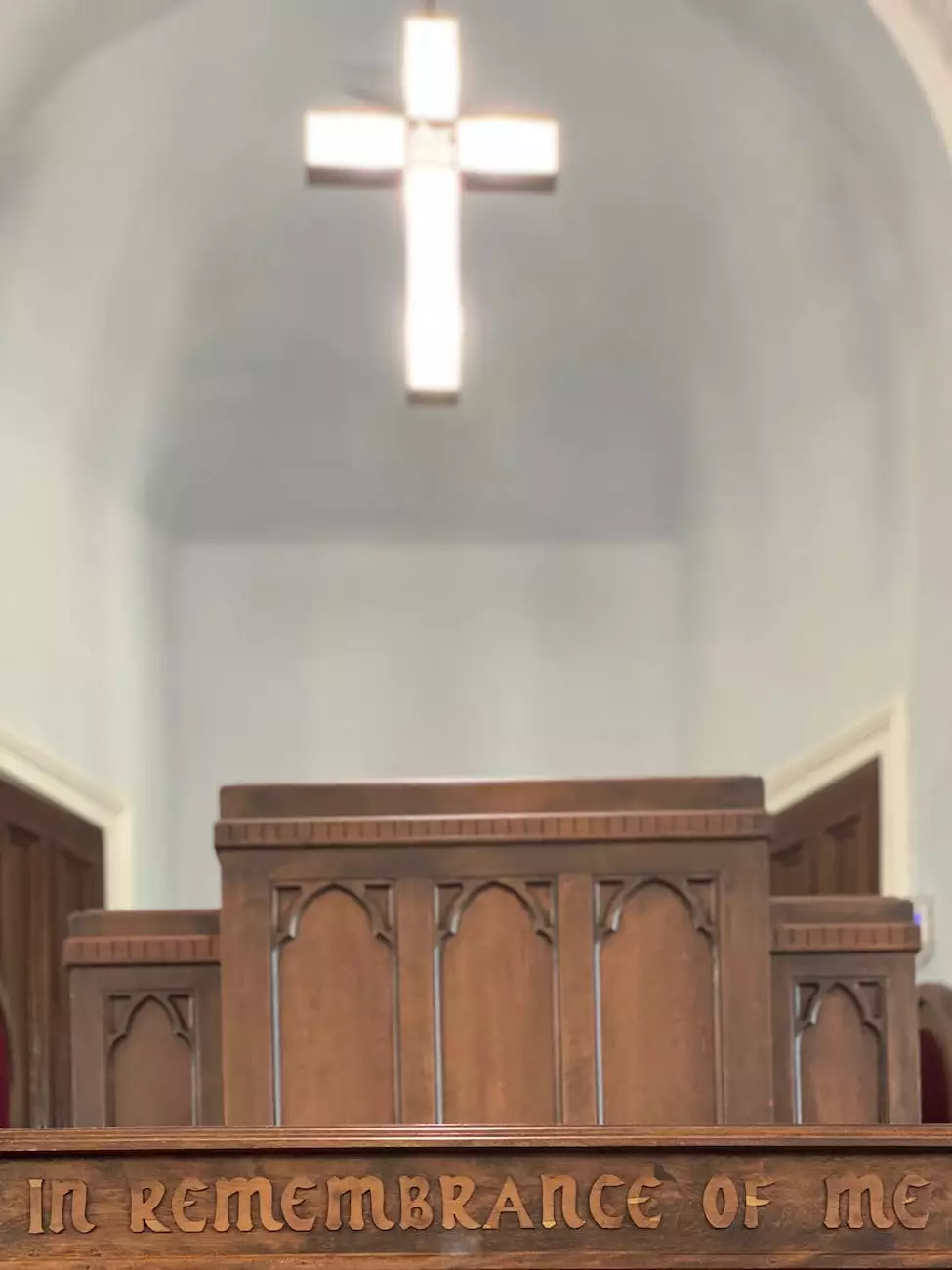 Introduction
Welcome to Savannah Christian Church's lateChurch service on Sunday, February 16. In this sermon, we delve into the concept of the Rationalist's Prayer and its significance within our faith-based community. Join us on this journey as we explore the power of rationality in prayer and its impact on our lives.
The Power of Rationalist Prayer
Rationalist prayer is a unique approach that combines reason and faith, embracing the idea that prayer is not solely based on blind belief but also on thoughtful understanding. It emphasizes the importance of rationality, critical thinking, and logic, while maintaining a strong connection to spirituality.
At Savannah Christian Church, we recognize that prayer can have a profound effect on our lives, helping us find solace, guidance, and purpose. But the Rationalist's Prayer takes it one step further by encouraging us to approach prayer with an analytical mindset, seeking reasons and seeking to understand the underlying principles of our requests.
The Role of Reason in Prayer
Reason acts as a guiding force in the Rationalist's Prayer, allowing us to examine our intentions and motivations behind our requests to a higher power. We believe that prayer should not be based on wishful thinking alone, but on a careful evaluation of our desires and their implications.
Through rationalist prayer, we strive to align our prayers with logical thinking, considering the consequences of our requests and seeking to understand how they fit into the grand scheme of things. This approach fosters a deeper connection with the divine, as we engage in a more meaningful conversation with our faith.
Prayer as a Source of Inspiration
Prayer serves as a powerful source of inspiration in our lives, motivating us to take action and make positive changes. When embracing the principles of rationality within prayer, we are encouraged to go beyond simply asking for what we want. We dwell upon the underlying reasons behind our desires and aim to cultivate a mindset of growth, gratitude, and self-awareness.
Savannah Christian Church celebrates the transformative nature of prayer and the impact it has on the lives of our congregation. Our lateChurch service on Sunday, February 16, delves into the relationship between rationality and spiritual connection, highlighting the ways in which prayer can ignite a sense of purpose and foster personal development.
Building a Faith-Based Community
As part of the community and society - faith and beliefs category, our lateChurch service at Savannah Christian Church focuses on creating an inclusive and supportive environment for individuals who resonate with this unique approach to prayer. We aim to bridge the gap between reason and faith, allowing individuals to embrace their beliefs while nurturing a rational mindset.
By combining analytical thinking with our spiritual journey, we foster a faith-based community that encourages dialogue, introspection, and personal growth. At Savannah Christian Church, we believe that embracing rationalist prayer can deepen our understanding of the divine and enrich our lives.
Join Us at lateChurch
We invite you to join us on Sunday, February 16, as we explore the Rationalist's Prayer and its transformative power within our faith-based community. Experience the warmth and support of lateChurch at Savannah Christian Church, where rationality meets spirituality.
At lateChurch, we strive to provide an environment where individuals can embrace their faith and engage in meaningful conversations about the intersection of reason and spirituality. Together, we journey towards a deeper understanding of prayer and its impact on our lives.
Conclusion
Discover the significance of the Rationalist's Prayer in our faith-based community at Savannah Christian Church's lateChurch service on Sunday, February 16. Immerse yourself in an exploration of rationality and spirituality, as we delve into the power of prayer grounded in reason and understanding. Join us on this transformative journey, where analytical thinking and faith converge to shape our spiritual experiences.