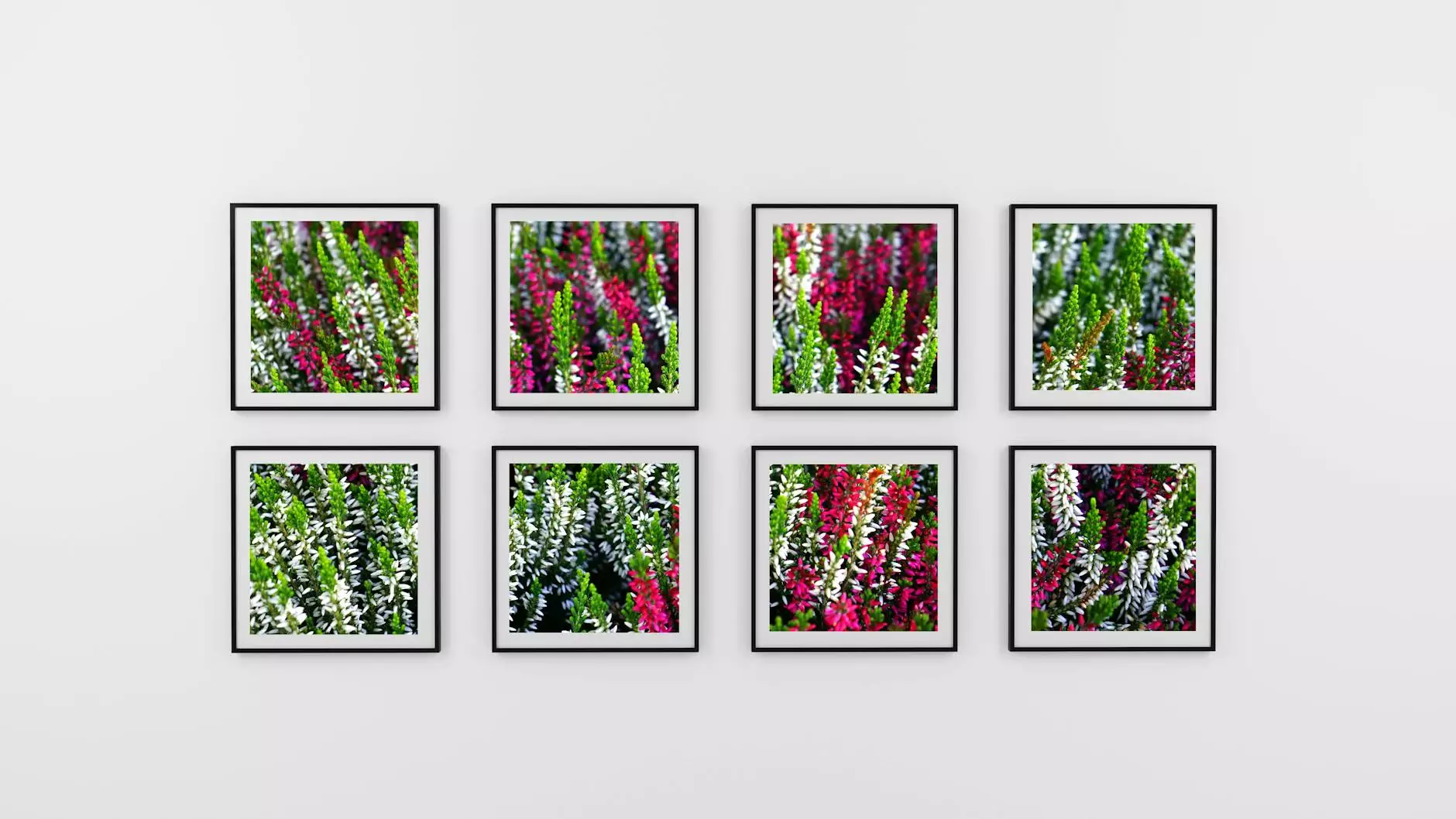 About Pulgram Gallery
Pulgram Gallery is a gallery like no other. Situated within the sacred walls of Savannah Christian Church - lateChurch, we strive to create a space where art and faith converge, fostering a sense of deep connection and spiritual growth. Our carefully curated collection of artworks, designed to provoke thought and stir the soul, offers visitors a unique experience that transcends the boundaries of traditional galleries.
Exploring Art and Faith
At Pulgram Gallery, we believe that art has the power to inspire and transform lives. Our collection showcases the work of renowned artists who have infused their pieces with symbolism and spiritual meaning. Through their creativity, they allow us to delve deeper into our faith, exploring universal truths and finding solace in the beauty that surrounds us.
Exquisite Artworks
Step into Pulgram Gallery and be captivated by the exquisite artworks that grace our walls. From breathtaking paintings that depict biblical stories to sculptures that evoke a sense of reverence, each piece has been carefully selected for its profound impact. Our artists use various techniques and mediums to convey their unique perspectives, creating a diverse and visually stunning collection.
Paintings
Our painting collection showcases the talent and imagination of artists who bring biblical narratives to life. With brushstrokes that embody emotion and colors that stir the soul, these works of art invite you to reflect on the teachings and messages they convey. From serene landscapes to vibrant abstract compositions, there's something for everyone at Pulgram Gallery.
Sculptures
Delve into the world of sculptures as you explore the intricate details of each piece. Our sculptors have skillfully crafted objects that evoke a sense of awe and wonder. From graceful figures that portray the divine to symbolic representations of faith, these sculptures offer a tactile experience that engages both the mind and spirit.
Immersive Exhibitions
In addition to our permanent collection, Pulgram Gallery hosts a series of immersive exhibitions throughout the year. These thoughtfully curated displays invite visitors to engage with art in a dynamic and interactive way. From guided tours to workshops, our goal is to create an environment that encourages dialogue, contemplation, and personal growth.
Events and Community
At Savannah Christian Church - lateChurch, we firmly believe in the power of community. Pulgram Gallery serves as a gathering place where people from all walks of life can come together to explore their faith through art. We regularly organize events and programs that foster connection and promote a deeper understanding of spirituality, creating a supportive and inclusive community that spans beyond the walls of the gallery.
Visit Pulgram Gallery
Discover the beauty that lies within Pulgram Gallery and immerse yourself in a world where art and faith intertwine. Located within the inspiring Savannah Christian Church - lateChurch, our gallery welcomes visitors of all backgrounds. Whether you're an art enthusiast seeking inspiration or a spiritual seeker in search of deeper meaning, Pulgram Gallery offers a sanctuary for your journey.
Contact Information
Address: 123 Main Street, Savannah, GA 12345
Email: [email protected]
Phone: (555) 123-4567
Opening Hours
Monday to Friday: 9:00 AM - 6:00 PM
Saturday: 10:00 AM - 4:00 PM
Sunday: Closed
Plan Your Visit
To ensure the best possible experience during your visit to Pulgram Gallery, we recommend checking our website or contacting us in advance. Additionally, we offer guided tours and private viewings upon request, allowing you to explore the artwork in a more personalized setting.
Book a Guided Tour
If you would like a guided tour of our collection, please reach out to us via email or phone to reserve your spot. Our knowledgeable guides will provide valuable insights into the artworks, their historical and spiritual significance, and the artists who created them.
Host Your Event
Are you interested in hosting a special event at Pulgram Gallery? We offer a unique and inspiring venue for private receptions, corporate gatherings, and other occasions. Contact us for more information on how we can help make your event memorable.
Join Us at Savannah Christian Church - lateChurch
As a part of Savannah Christian Church - lateChurch, Pulgram Gallery is deeply rooted in our commitment to faith and community. We invite you to explore the numerous opportunities for spiritual growth, fellowship, and service that our church provides. Discover a warm and welcoming community where your journey is celebrated and your faith is nurtured.
About Savannah Christian Church - lateChurch
Savannah Christian Church - lateChurch is a diverse and inclusive community dedicated to living out the teachings of Jesus Christ. We believe in the transformative power of faith and the importance of fostering connections within and beyond our congregation. With a focus on service, worship, and personal growth, we strive to create an environment that empowers individuals to discover their purpose and make a positive impact on the world.
Get Involved
Whether you're seeking spiritual guidance, looking for ways to serve others, or simply want to connect with like-minded individuals, Savannah Christian Church - lateChurch offers a wide range of ministries, programs, and events to suit your needs. From Bible study groups to community outreach initiatives, there are countless opportunities to engage, grow, and make a difference.
Contact Information
Address: 456 Oak Avenue, Savannah, GA 12345
Email: [email protected]
Phone: (555) 987-6543
Service Times
Sunday Worship: 9:00 AM and 11:00 AM
Midweek Service: Wednesdays at 7:00 PM
Plan Your Visit
If you're new to Savannah Christian Church - lateChurch, we warmly welcome you to join us for worship and fellowship. We encourage you to visit our website for more information on our services, ministries, and upcoming events. Our dedicated team is ready to assist you and answer any questions you may have.
Connect with Us
Website: latechurch.net
Facebook: SavannahChristianChurch-lateChurch
Instagram: @latechurch
Experience the Fusion of Art and Faith
Embark on a journey of spiritual contemplation and artistic inspiration at Pulgram Gallery. Join us at Savannah Christian Church - lateChurch and explore the remarkable connection between art and faith. Together, let us discover the profound beauty that lies within the perfect harmony of creativity and divine truth.
© 2022 Pulgram Gallery - Savannah Christian Church - lateChurch. All rights reserved.