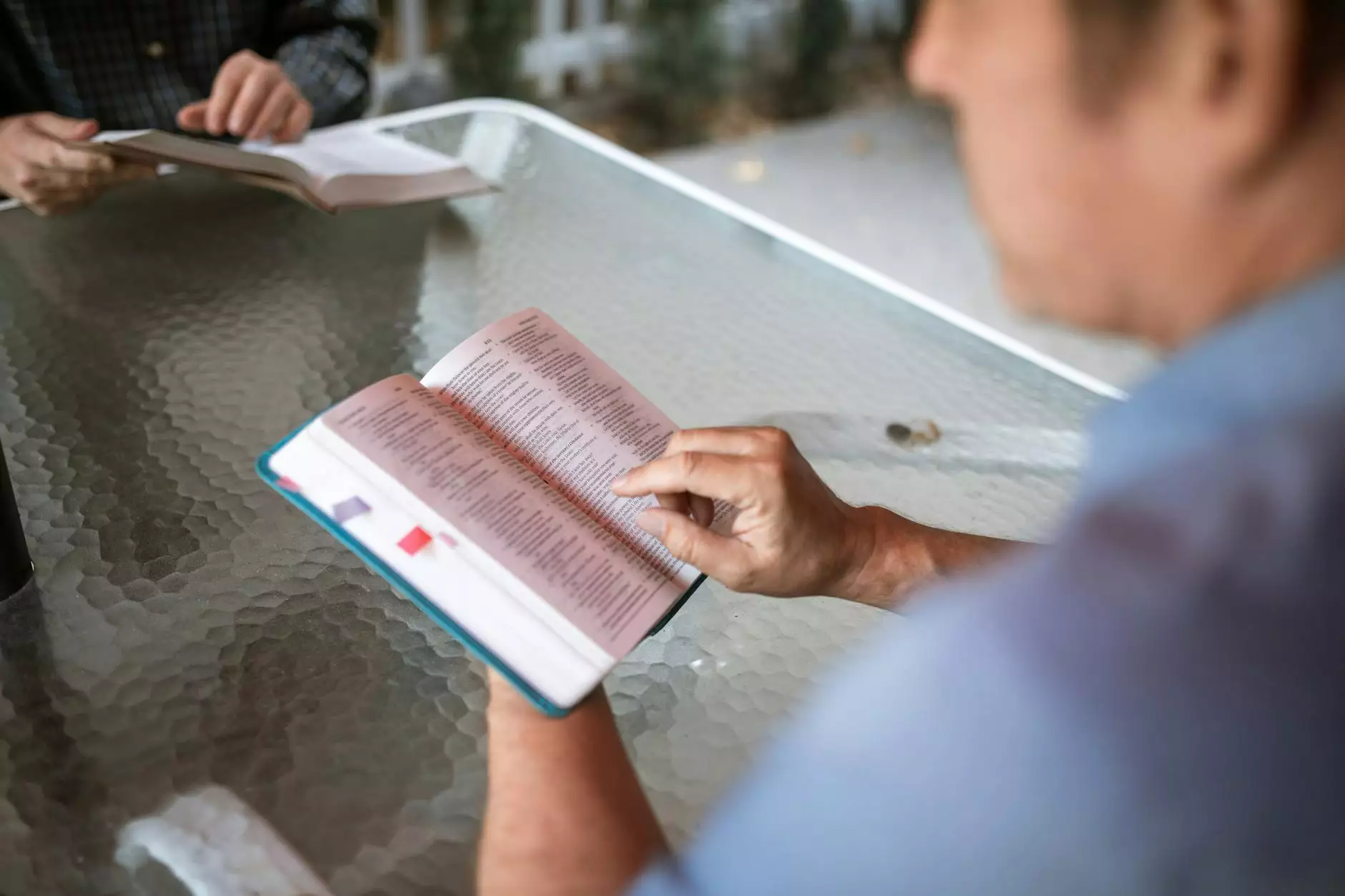 Explore Your Faith at Savannah Christian Church - lateChurch
Why Sunday School Matters
At Savannah Christian Church - lateChurch, we believe that Sunday School is a vital component of our community and society, specifically in the realm of faith and beliefs. It is an opportunity to dive deeper into the teachings of the Bible, grow in your relationship with God, and connect with like-minded individuals.
Comprehensive Curriculum
Our Sunday School program offers a comprehensive curriculum designed to cater to individuals of all ages and backgrounds. Whether you're a child, teenager, adult, or senior, there's a class perfectly suited to meet your needs. Our curriculum covers a wide range of topics, including biblical studies, theology, spiritual growth, personal development, and much more.
Engaging and Knowledgeable Teachers
One of the key elements that sets our Sunday School program apart is our dedicated and knowledgeable teachers. We carefully select individuals who have a passion for teaching and a deep understanding of biblical principles. They create a warm and nurturing environment where everyone feels comfortable asking questions and engaging in meaningful discussions.
Connect with a Vibrant Community
Joining our Sunday School program at Savannah Christian Church - lateChurch provides you with an opportunity to connect with a vibrant community of believers. You'll meet individuals who share your faith, values, and interests. The friendships and relationships formed within our Sunday School classes often extend beyond the classroom, creating a strong support network.
Benefits of Sunday School
Participating in Sunday School offers numerous benefits for individuals seeking to deepen their faith and understanding of the Bible:
Spiritual Growth: Sunday School provides a dedicated time to nurture your spiritual growth through studying and applying biblical principles in your life.
Knowledge and Understanding: Our curriculum is designed to impart a deep understanding of the Bible, theology, and important doctrines, enabling you to apply these insights to your daily life.
Community and Fellowship: Sunday School creates a sense of belonging and fosters meaningful relationships with fellow believers, promoting a strong sense of community and support.
Mentorship: Engaging with experienced teachers allows for guidance and mentorship as you navigate your faith journey.
Service Opportunities: Sunday School often provides avenues for involvement in various service projects and community outreach initiatives, allowing you to make a positive impact on others.
Accountability: Regular attendance and active participation in Sunday School help foster accountability and commitment to your spiritual growth.
Join Our Sunday School Program Today
If you're ready to deepen your faith, gain knowledge, and connect with a vibrant community of believers, we invite you to join the Sunday School program at Savannah Christian Church - lateChurch. Discover the joy of lifelong learning and spiritual growth as you embark on this transformative journey. We look forward to welcoming you!