The Names of Jesus - Unveiling the True Identity of Christ
May 3, 2022
Inspiration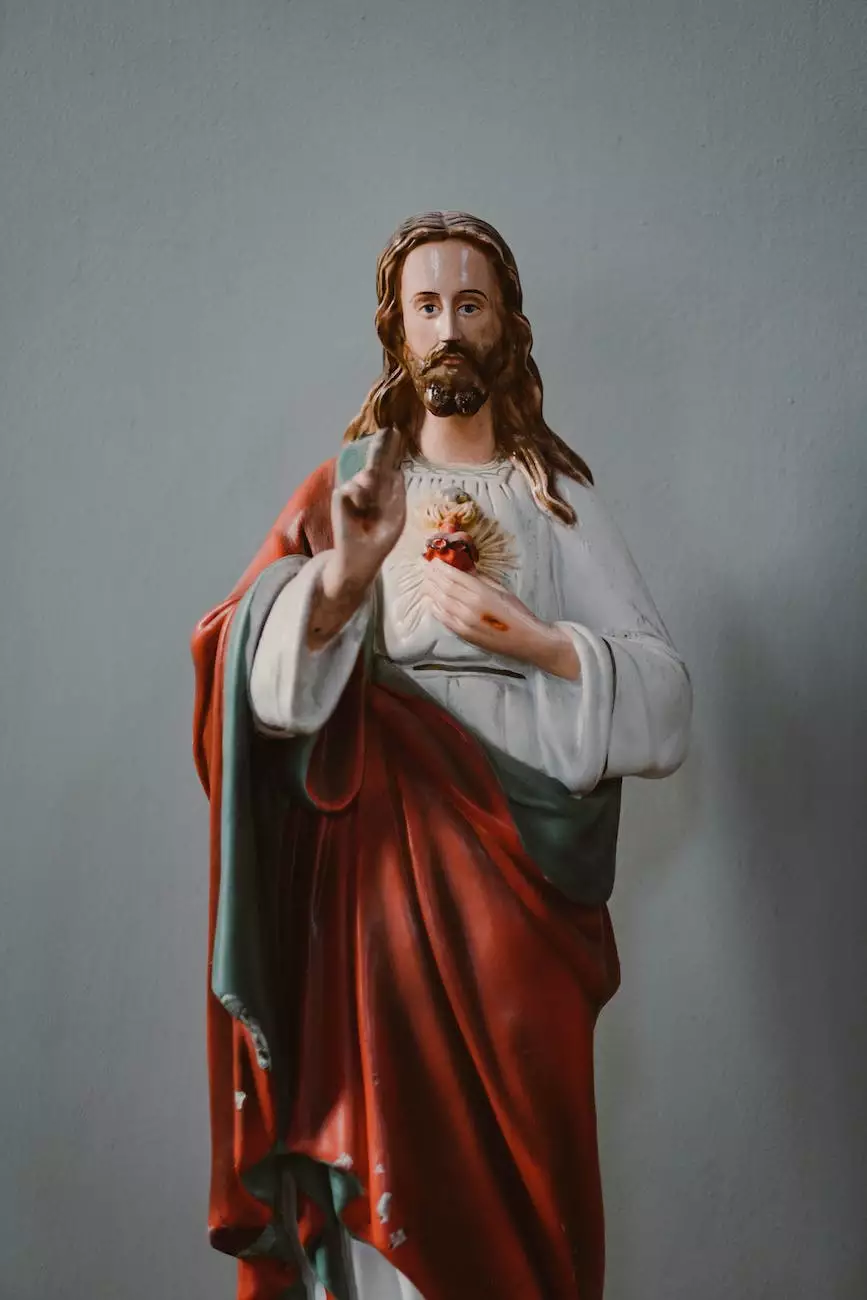 Introduction
Welcome to lateChurch, a vibrant online community where believers come together to explore the profound names of Jesus Christ. As Savannah Christian Church, we are dedicated to deepening our understanding of faith, fostering a sense of belonging, and embracing the teachings of Christ. Join us on this spiritual journey as we delve into the extraordinary meanings behind the names of Jesus.
Why the Names of Jesus Matter
The names of Jesus hold immense significance, providing profound insights into His character, nature, and purpose. By understanding these names, we gain a deeper understanding of His teachings, His role in our lives, and the boundless love He has for humanity.
The Savior - Jesus Christ
Jesus Christ, often referred to as simply Jesus, is the central figure of Christianity. His name carries immense weight and represents His role as the ultimate Savior, who willingly sacrificed Himself for the redemption of mankind. Embracing Jesus Christ as our Savior empowers us to experience forgiveness, grace, and eternal life.
The Light of the World
Jesus is also known as the Light of the World, illuminating our spiritual darkness and guiding us toward truth and salvation. Through His teachings, we find wisdom, hope, and direction, ultimately enabling us to navigate life's challenges with unwavering faith.
The Good Shepherd
In calling Himself the Good Shepherd, Jesus signifies His role as the caring and compassionate guide who leads and protects His flock - the believers. His love for us knows no bounds, and He willingly lays down His life to shield us from harm. As our shepherd, Jesus ensures that we are safe, nourished, and guided on the path of righteousness.
The Prince of Peace
Jesus, the Prince of Peace, brings tranquility and reconciliation to our hearts and relationships. He offers a peace that surpasses all understanding, bringing harmony in the midst of turmoil and equipping us to be channels of His peace to the world.
Expanding Your Understanding
At lateChurch, we are committed to delving deep into the names of Jesus through comprehensive teachings and discussions. Our passionate community of believers eagerly shares their insights and experiences, fostering an atmosphere of learning and growth.
Weekly Sermons and Resources
Join us every Sunday as our engaging speakers deliver captivating sermons on the significance of the names of Jesus. These sermons, available in audio and video formats, explore the historical context, biblical references, and practical applications of each name. Our extensive collection of resources, including study guides and articles, further enriches your understanding on this transformative topic.
Interactive Discussions and Small Groups
Throughout the week, our interactive online discussions and small groups provide platforms for deeper exploration and connection. Engage in thought-provoking conversations, ask questions, and share your personal experiences with fellow believers who are equally passionate about uncovering the depths of Jesus' identity.
Special Events and Retreats
Experience the power and beauty of communal worship and fellowship through our special events and retreats. These gatherings unite believers from all walks of life, creating a space to worship, learn, and grow together. Immerse yourself in an atmosphere of love, acceptance, and unwavering faith.
Join Us on the Journey
At lateChurch, we invite you to join us on this transformative journey of discovering the names of Jesus. Unlock profound truths, deepen your faith, and experience the life-changing power of our Savior.
Connect with Savannah Christian Church - lateChurch
As a part of the Savannah Christian Church community, lateChurch provides a platform to connect with fellow believers, access valuable resources, and actively participate in uplifting spiritual conversations. Together, we strive to live out the teachings of Jesus and make a positive impact in our communities and the world.
Category: Community and Society - Faith and Beliefs
lateChurch is dedicated to fostering a strong sense of community and promoting faith and beliefs within the broader society. Our diverse congregation comes together under the banner of love, respect, and acceptance, embracing the transformative power of Jesus' teachings.
Contact Savannah Christian Church - lateChurch
For more information about lateChurch, our events, and resources, please feel free to reach out to us:
Experience the Power of the Names of Jesus Today
Embark on a remarkable journey of faith with Savannah Christian Church's lateChurch. Let the exploration of the names of Jesus strengthen your relationship with Him, transform your perspective, and ignite a passion to share His love with the world. Join us now and experience the power, wonder, and beauty of the names attributed to Jesus Christ.