Part 2: Zechariah's Song
Feb 10, 2022
Nativity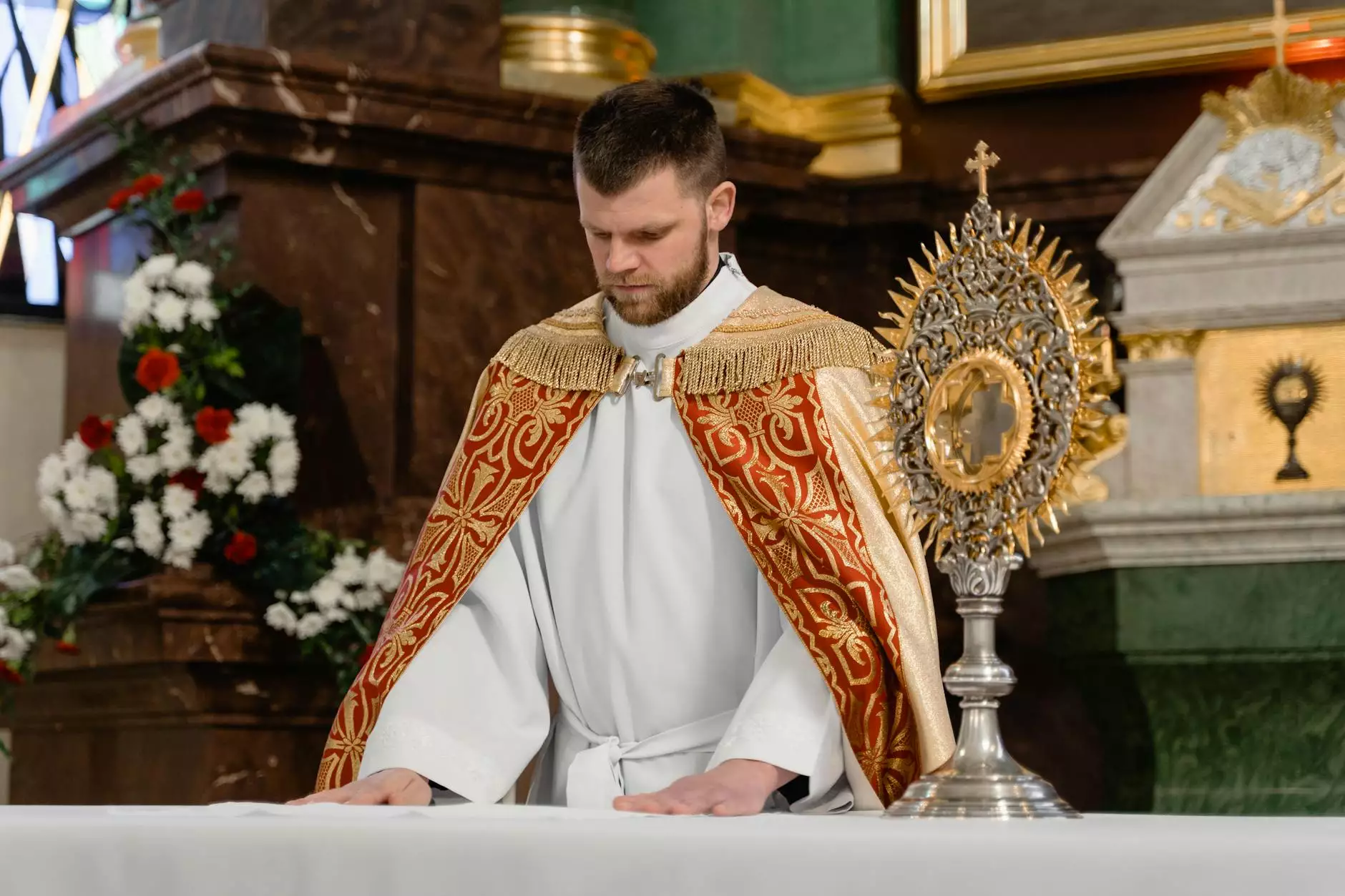 The Significance of Zechariah's Song at Savannah Christian Church - lateChurch
Welcome to Savannah Christian Church - lateChurch, where we delve into the rich teachings of Scripture to bring meaning and inspiration to our community of faith and beliefs. In part 2 of our series, we explore the profound significance behind Zechariah's Song and its relevance in our lives today.
Delving into Zechariah's Song
Zachariah's Song, also known as the Benedictus, is found in the Gospel of Luke in the New Testament. It is a powerful and prophetic hymn of praise that Zechariah, the father of John the Baptist, sang upon the miraculous birth of his son.
In this song, Zechariah rejoices in God's faithfulness and promises, proclaiming the role of his son John in preparing the way for the coming Messiah. The song beautifully expresses Zechariah's awe and gratitude for the redemption and salvation that God is bringing to His people through the promised Savior.
Uncovering the Profound Meaning
At Savannah Christian Church - lateChurch, we dive deep into the significance and profound meaning behind Zechariah's Song. We explore the intricate details and symbolism, drawing out valuable insights that can transform our understanding of God's plan for humanity.
The Hope of Redemption
Zechariah's Song highlights the hope of redemption that comes through the Messiah. It reminds us that God is faithful to His promises and that He has not forgotten His people. In this song, we discover the assurance that through Jesus Christ, we can find forgiveness, reconciliation, and eternal life.
Preparing the Way
Another significant aspect of Zechariah's Song is the emphasis on preparing the way for the Messiah. It teaches us the importance of repentance and turning our hearts toward God. Just as John the Baptist prepared the way for Jesus, we are called to prepare our hearts, making room for the transformative work of God in our lives.
Relevance in Our Lives Today
Although Zechariah's Song was sung thousands of years ago, its message continues to resonate with believers today. At Savannah Christian Church - lateChurch, we explore the timeless truths found within this song and uncover its relevance in our lives.
Encountering God's Faithfulness
Zechariah's Song invites us to encounter the faithfulness of God in a personal and transformative way. It serves as a reminder that God is actively at work in our lives, bringing about redemption, healing, and restoration.
Embracing Our Calling
Through Zechariah's Song, we are challenged to embrace our calling as followers of Christ. Just as John the Baptist had a unique purpose in preparing the way for Jesus, we too have a significant role to play in God's plan. This song inspires us to live purposefully and passionately as we proclaim the good news of the Gospel to the world around us.
Join Our Community of Faith and Beliefs
At Savannah Christian Church - lateChurch, we invite you to join our vibrant community of believers. Together, we explore the depths of Scripture, grow in our faith, and support one another in our spiritual journeys. We are committed to living out the teachings of Christ as we impact our community and society.
Experience the Transformative Power of Worship
In addition to our engaging teachings, we believe in the power of worship. Our worship services are filled with heartfelt music, inspiring messages, and a genuine sense of community. We create an atmosphere where you can connect with God, experience His presence, and find encouragement for your daily life.
Engage in Meaningful Relationships
At Savannah Christian Church - lateChurch, we prioritize authentic relationships. We offer various community groups, volunteering opportunities, and events designed to foster connections and provide support. We believe that growth happens best in the context of genuine relationships, where we can learn, share, and serve together.
Discover Purpose and Impact
When you become part of our community, you'll find opportunities to discover your unique purpose and make a positive impact in the world. We encourage and equip our members to live out their faith beyond the church walls, influencing their families, workplaces, and communities with the love and truth of Jesus Christ.
Discover the Power of Zechariah's Song
As you explore Part 2: Zechariah's Song at Savannah Christian Church - lateChurch, you will embark on a journey of revelation, inspiration, and transformation. Join us in discovering the profound meaning behind this powerful song and experience the richness of God's love and faithfulness in your own life.
Join Savannah Christian Church - lateChurch Today
Ready to embark on a life-changing spiritual journey with Savannah Christian Church - lateChurch? Visit our website to learn more about our vibrant community, engaging teachings, and impactful worship services. Join us as we seek to encounter God, grow in our faith, and make a lasting difference in the world around us. We look forward to welcoming you!