Part 2: Life's Biggest Questions - Savannah Christian Church - lateChurch
May 23, 2018
Inspiration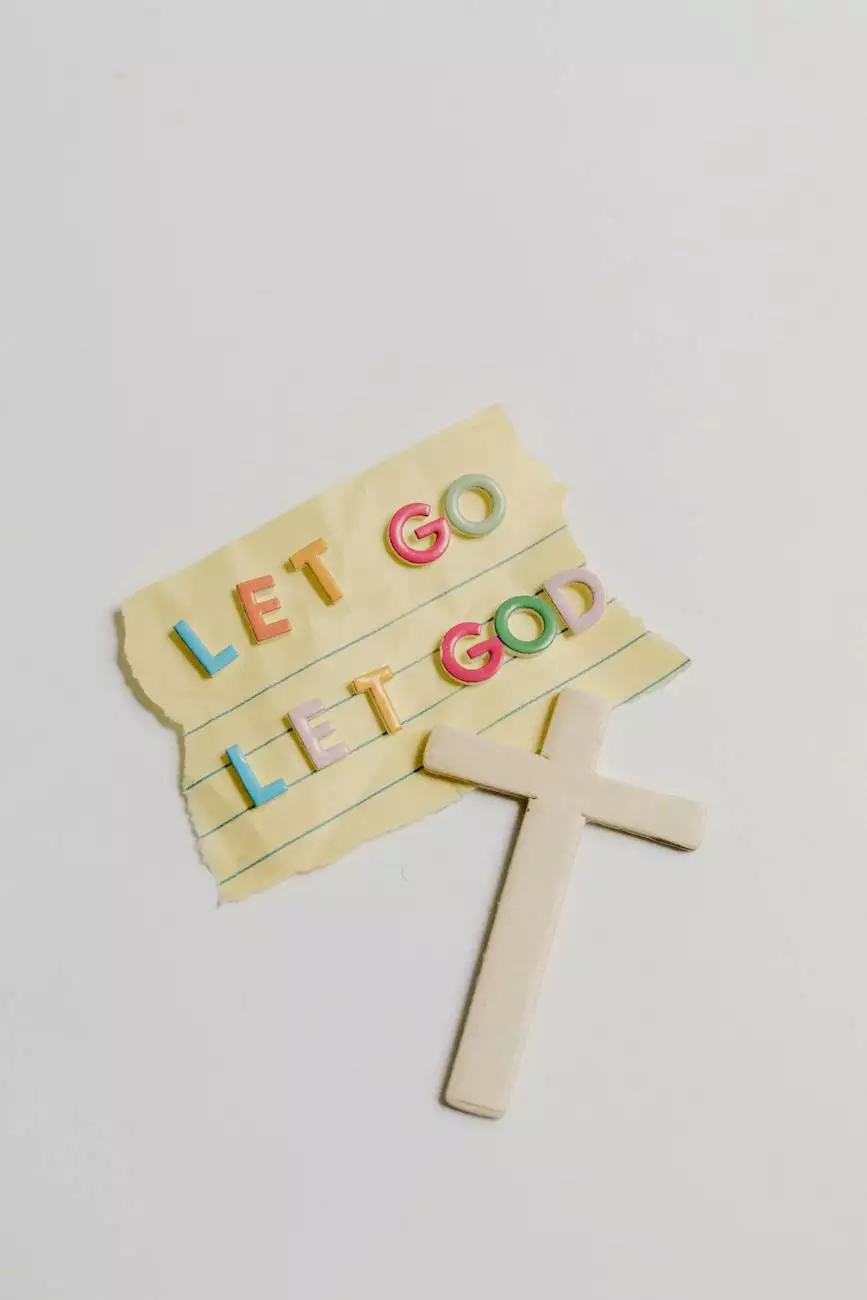 Exploring Life's Meaning and Purpose
Welcome to Part 2 of our series on Life's Biggest Questions at Savannah Christian Church's lateChurch. In this installment, we delve into the profound topics that shape our existence and challenge our understanding of life, purpose, and faith.
Why Are We Here?
One of the most fundamental questions we ask ourselves is: Why are we here? What is the purpose behind our existence? At lateChurch, we believe that every individual's life has meaning, and through faith, we can uncover our unique purpose in this vast universe.
Through a combination of engaging discussions, inspiring teachings, and a supportive community, we aim to help you navigate the complexities of finding meaning in your life. We explore various perspectives and dive deep into the philosophical, spiritual, and existential aspects of our human journey.
Understanding Faith and Beliefs
lateChurch recognizes the significance of faith and beliefs in shaping our lives. We honor diverse perspectives and create a safe space for open dialogue, where individuals can freely express their ideas and explore their beliefs without judgment.
Our community is built on the principles of respect, love, and acceptance. We encourage everyone to share their experiences and engage in meaningful conversations about faith, spirituality, and the role they play in our lives.
Discovering Meaning in the Midst of Chaos
In a world filled with uncertainty, conflicts, and challenges, it can be easy to lose sight of what truly matters. At lateChurch, we delve into the chaos of life to find the nuggets of wisdom, hope, and purpose that can guide us through the storms.
Through our thought-provoking teachings and discussions, we explore ways to find meaning and purpose even in the most difficult circumstances. Our aim is to equip individuals with the tools necessary to navigate the complexities of life, while fostering a strong sense of community and support.
Join Our Community
If you're searching for answers to life's biggest questions and desire to be part of a supportive community that embraces diversity and seeks to explore faith and beliefs in a profound and meaningful way, lateChurch is the perfect place for you.
Join us on this journey of self-discovery, growth, and exploration. Together, we can uncover the depths of our existence, challenge our perspectives, and find purpose in our shared human experience.
Conclusion
Part 2 of Life's Biggest Questions at Savannah Christian Church's lateChurch invites you to embark on a transformative journey of self-exploration and understanding. Discover the profound meaning behind your life and engage in thought-provoking conversations that can shape your beliefs and perspectives.
lateChurch welcomes individuals from all backgrounds, regardless of their faith or beliefs. We believe that open dialogue and respectful discussions can lead to personal growth, deeper connections, and a greater understanding of the world around us.
Join us at lateChurch, and together, let's explore life's biggest questions and find purpose in the midst of our shared human experience.