Missionary Partners: Spreading the Word of God Worldwide
Aug 20, 2023
Meet People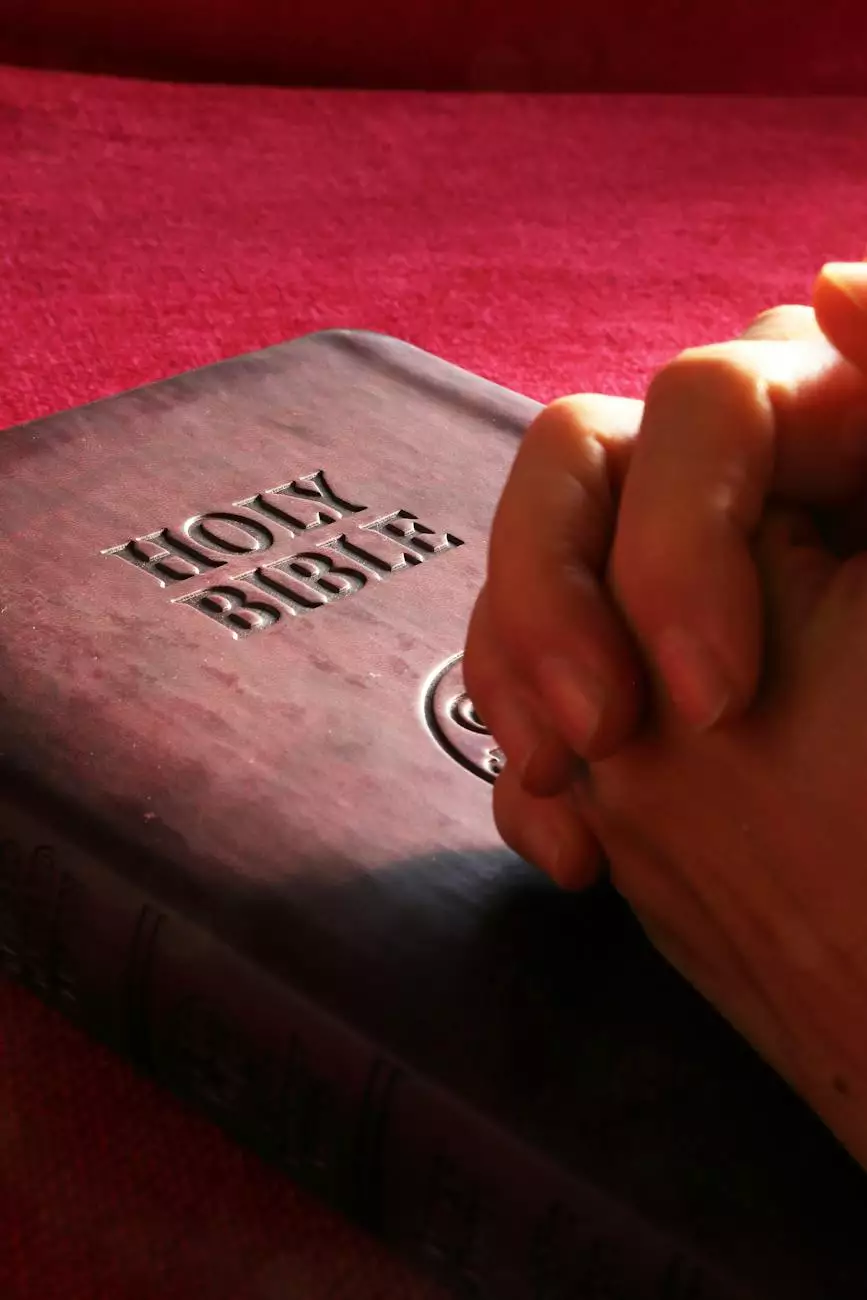 Savannah Christian Church (lateChurch) is a prominent community-driven organization committed to advocating faith and beliefs. We firmly believe that our mission extends beyond the boundaries of our local setting, and we actively engage in supporting missionaries all over the world in spreading the word of God. Through our dedicated efforts and partnerships, we aim to create a positive impact on individuals' lives and promote spiritual growth.
Our Commitment to Missionary Work
At Savannah Christian Church, our commitment to missionary work stems from our deep-rooted faith and the desire to share the love of Christ globally. We believe in the power of transformation through the Gospel and recognize the importance of supporting those who dedicate their lives to God's work in far-reaching corners of the world.
By collaborating with different missionaries and organizations, we strive to connect people from diverse backgrounds with the teachings of Jesus Christ. Through our partnerships, we provide funding, resources, and moral support to aid in their efforts and amplify their impact.
Collaborating with Extraordinary Missionaries
Our missionary partnerships are built upon shared values and a collective vision to bring hope and inspiration to those who need it most. These extraordinary individuals and organizations tirelessly work towards uplifting communities and spreading the message of love, compassion, and salvation.
1. Missionary Partner Name 1 - Making a Difference in Region A
Our collaboration with Missionary Partner Name 1 focuses on transforming lives and fostering spiritual growth in Region A. With a deep understanding of the local culture and context, they have successfully implemented numerous initiatives, including educational programs, healthcare support, and community development projects.
Their dedicated team embraces the challenges of poverty, inequality, and social injustice, striving to address the root causes and bring lasting change. Through their relentless efforts, they have positively impacted thousands of lives, spreading the light of faith and serving as a beacon of hope in Region A.
2. Missionary Partner Name 2 - Empowering Communities in Region B
Missionary Partner Name 2 is dedicated to empowering communities in Region B through practical engagement and spiritual guidance. Their work encompasses various areas, such as sustainable livelihood projects, skills development programs, and mentoring initiatives.
Through their sincere commitment, Missionary Partner Name 2 has played a vital role in nurturing the potential of individuals and equipping them with tools for self-sufficiency. They firmly believe in the transformative power of education and have implemented projects that have significantly improved access to quality education in Region B.
Missionary Partnerships: Making a Lasting Impact
The missionary partnerships we have developed demonstrate our core belief in making a lasting impact on the lives of others. We understand that meaningful change takes time, perseverance, and a commitment to walking alongside communities in their journey towards a brighter future.
Our collaborations extend far beyond financial support, as we actively engage with our missionary partners through prayer, providing emotional support, and participating in their various projects. We work together to identify sustainable solutions, address local challenges, and foster an environment of inclusivity and love for all.
Get Involved and Support Our Missionary Partners
We encourage individuals and organizations who share our passion for global outreach to get involved and support our missionary partners. By providing financial contributions, volunteering time and skills, and joining us in prayer, you can actively participate in transforming lives and making a difference in the world.
Together, we can strengthen our missionary partnerships, amplify their impact, and inspire others to embrace the teachings of Jesus Christ. Join us on this journey of faith, compassion, and service as we work towards creating a better world for all.
Conclusion
At Savannah Christian Church (lateChurch), our Missionary Partners page serves as a testament to our unwavering commitment to global outreach and sharing the love of God with individuals worldwide. Through our partnerships with extraordinary missionaries, we aim to transform lives, uplift communities, and spread the message of hope.
Join us in supporting and collaborating with our missionary partners as we collectively work towards making a lasting impact on the lives of people from diverse backgrounds and cultural contexts. Together, let us shine the light of faith, compassion, and salvation across the globe.