Formation Kids at Savannah Christian Church - lateChurch
Dec 9, 2018
Preschool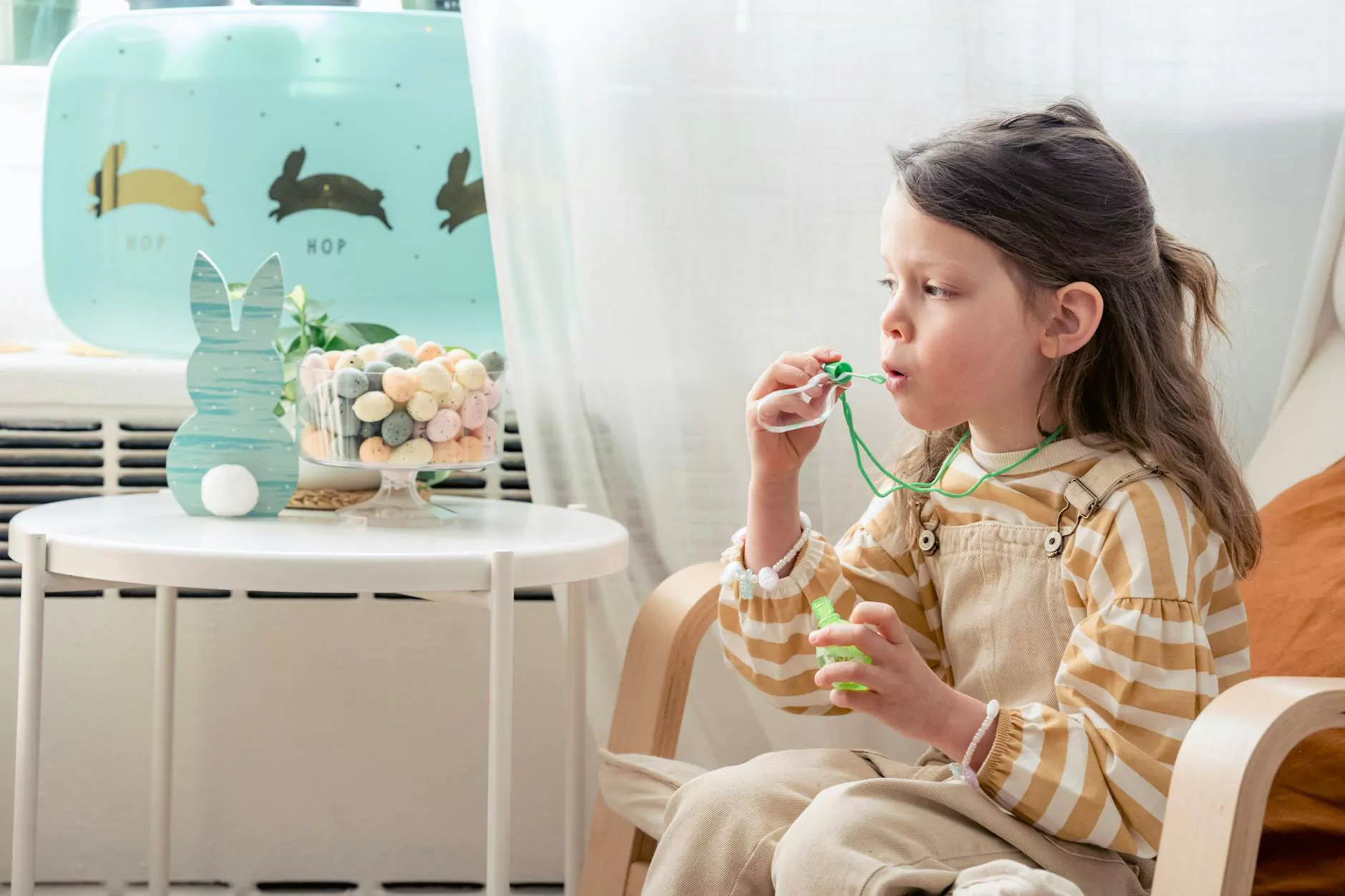 Introduction
Welcome to Formation Kids, a thriving program offered at Savannah Christian Church - lateChurch. We are dedicated to providing a place where children can grow in their faith, develop moral values, and cultivate a strong relationship with God. Our community and society-focused efforts aim to instill important life principles in our young minds.
Why Choose Formation Kids?
At Formation Kids, we understand the significance of nurturing spirituality during a child's formative years. We believe that building a foundation rooted in faith is crucial for their personal growth and development.
Our dedicated team of passionate leaders and teachers creates an engaging and dynamic environment where children can explore their faith in an age-appropriate manner. Through carefully crafted lessons, interactive activities, and strong mentorship, we foster an atmosphere where kids feel encouraged to ask questions and seek a deeper understanding of their beliefs.
In addition to spiritual development, Formation Kids also emphasizes the importance of building genuine connections and relationships within the community. We organize regular events, outings, and service projects to allow children to engage with others who share their values and passions. Through these experiences, we aim to develop strong character traits such as empathy, compassion, and kindness.
Our Programs
Formation Kids offers a wide range of programs tailored to different age groups, ensuring a personalized and impactful experience for every child. Our curriculum is thoughtfully designed to align with the needs and learning styles of each stage of childhood.
1. Tiny Disciples (Ages 2-4)
In the Tiny Disciples program, we introduce young children to the foundational stories of the Bible through play, music, and interactive storytelling. Our focus is on developing a love for God and a basic understanding of biblical principles such as love, sharing, and friendship.
2. Junior Seekers (Ages 5-7)
Junior Seekers takes children on a journey through the Bible, exploring key stories and characters that shape our faith. Through creative activities, crafts, and role-playing, we encourage critical thinking and help children apply biblical teachings to their everyday lives.
3. Faith Builders (Ages 8-10)
Faith Builders dives deeper into biblical knowledge, allowing children to explore more complex concepts and themes. We foster a safe space for open discussions and encourage kids to build a personal relationship with God through prayer, journaling, and reflection.
4. Disciples in Action (Ages 11-13)
Disciples in Action equips pre-teens with the tools they need to navigate the challenges of adolescence while remaining rooted in their faith. We provide mentorship, guidance, and opportunities to engage in community service projects, empowering them to become compassionate leaders.
Join Formation Kids Today!
At Savannah Christian Church - lateChurch, we are committed to making a difference in young lives through our Formation Kids program. Join us on this incredible journey of faith exploration and character development. Nurture your child's spiritual growth in a welcoming and inclusive community.
Contact us today to learn more about our programs, activities, and upcoming events. We look forward to welcoming your child into the Formation Kids family!
Contact Information:
Savannah Christian Church - lateChurch
123 Example Street, Savannah, GA
Email: [email protected]
Phone: 123-456-7890