Bigotry in the 21st Century
Jan 28, 2019
Beliefs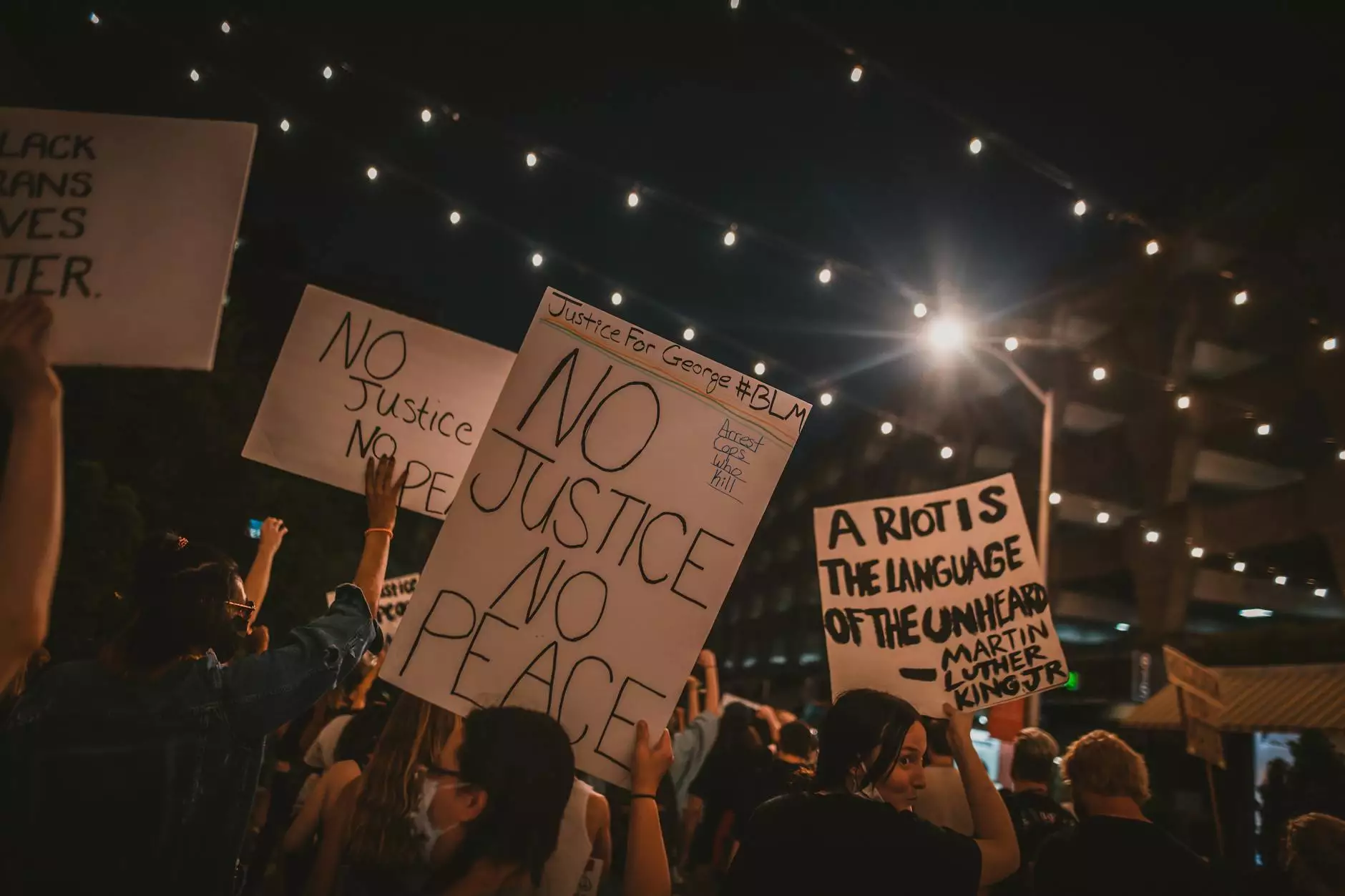 The Nature of Bigotry
Bigotry, a deeply rooted prejudice that perpetuates discrimination and unequal treatment of individuals or groups based on their characteristics or beliefs, continues to persist in the 21st century. This form of intolerance can manifest itself in various ways, including racism, sexism, homophobia, religious discrimination, and more.
Understanding the Impact
The consequences of bigotry are far-reaching. It not only marginalizes and harms those targeted but also undermines the very fabric of our diverse and inclusive society. By dividing communities and fostering a culture of hatred and exclusion, bigotry obstructs progress and prevents the realization of human rights for all.
Challenging Bigotry
Savannah Christian Church - lateChurch is dedicated to promoting an inclusive and accepting community, free from the constraints of bigotry. Our commitment to fostering understanding and respect for all individuals, regardless of their backgrounds or beliefs, lies at the heart of our efforts.
Creating Awareness
Through various initiatives and programs, Savannah Christian Church - lateChurch raises awareness about the presence of bigotry in the 21st century. We strive to equip individuals with the knowledge and tools necessary to identify and confront bigotry in their own lives and communities.
Education and Advocacy
Education is a powerful tool in dismantling bigotry. We offer educational resources and workshops designed to challenge prejudiced beliefs and foster empathy and understanding. By promoting critical thinking and open dialogue, we empower individuals to become active allies in the fight against bigotry.
Supporting Marginalized Communities
Savannah Christian Church - lateChurch actively engages with and supports marginalized communities affected by bigotry. We collaborate with local organizations and individuals to offer resources, counseling services, and safe spaces where individuals can express themselves without fear of discrimination or prejudice.
Collaborating for Change
We firmly believe that combating bigotry requires collective effort. By collaborating with other community organizations, faith groups, and individuals, we aim to create a united front against hatred and intolerance.
Promoting Interfaith Dialogue
To foster understanding and bridge divides, Savannah Christian Church - lateChurch actively engages in interfaith dialogue. By encouraging conversations and shared experiences among individuals from different religious backgrounds, we promote mutual respect and dismantle stereotypes.
Advocacy for Policy Change
We advocate for policy changes that promote inclusivity and protect individuals from bigotry. Through lobbying efforts and public awareness campaigns, we strive to create legal frameworks that safeguard the rights and dignity of all individuals, irrespective of their race, religion, gender identity, or sexual orientation.
Join the Movement
Together, we can challenge bigotry, promote inclusivity, and create a society that celebrates diversity. Join Savannah Christian Church - lateChurch in our mission to combat bigotry and foster a more inclusive community where everyone feels valued and respected.
Get Involved
Visit our website to learn more about our programs, events, and initiatives aimed at fighting bigotry and promoting acceptance. Together, we can make a difference.
Contact Us
Reach out to our dedicated team to find out how you can contribute to our mission and create positive change. We are ready to support and guide you.
Spread the Word
Help us amplify our message of inclusivity and acceptance by sharing our content on social media and engaging in conversations about the importance of combating bigotry. Every voice counts!
Donate
Your generous donations enable us to continue our efforts in challenging bigotry and promoting a more inclusive society. Every contribution makes a significant impact.
Conclusion
Bigotry continues to pose a significant challenge in the 21st century. However, through collective action, education, and advocacy, we have the power to overcome it. Savannah Christian Church - lateChurch stands as a beacon of hope, actively working to address bigotry and promote a more inclusive and accepting society for all. Join us in this important journey and help us build a brighter future.