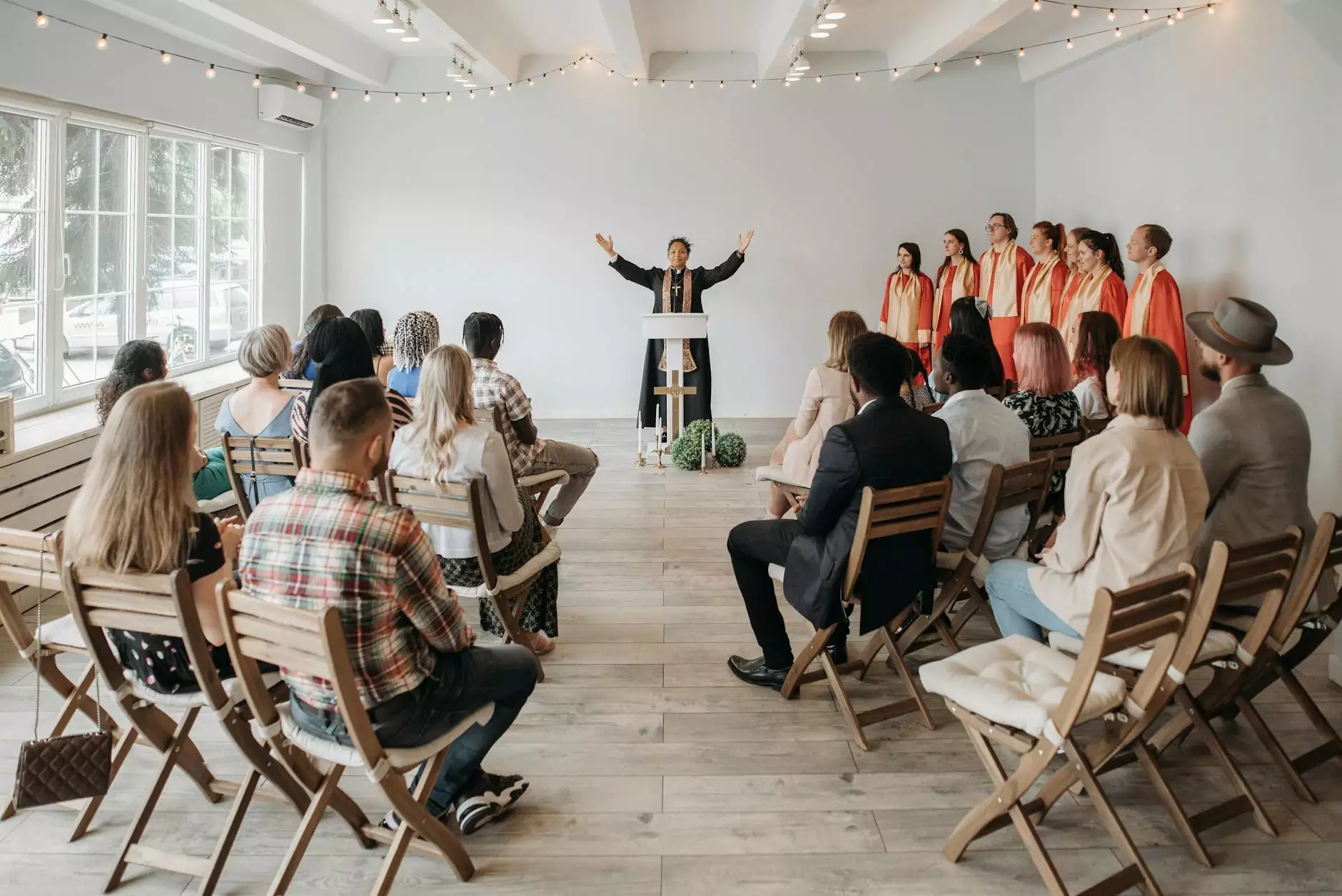 Discover the Wisdom of Past Sermons at Savannah Christian Church - lateChurch
Welcome to the Past Sermons section of Savannah Christian Church - lateChurch, a leading platform dedicated to delivering powerful teachings and spiritual guidance to our community. As you delve into the archives of our past sermons, you'll find insightful messages that will inspire, uplift, and transform your spiritual journey.
Unveiling the Essence of Spirituality
At Savannah Christian Church - lateChurch, we believe that exploring past sermons can be an enriching experience for individuals searching for greater spiritual depth. Our dedicated team of pastors and spiritual leaders have crafted powerful messages that tackle a wide range of topics, from personal growth to relationships, faith, and overcoming life's challenges. Through our comprehensive collection of past sermons, you'll find a wealth of wisdom that resonates with your own journey.
Embrace the Teachings of Faith and Beliefs
With our website's user-friendly interface, you can easily navigate through a diverse range of past sermons, categorized under the theme of "Community and Society - Faith and Beliefs." Our goal is to provide you with a comprehensive resource that connects you to the core values and teachings of our faith. Whether you're seeking guidance, encouragement, or a deeper understanding of biblical principles, our past sermons offer a wealth of knowledge.
Delving Into Our Extensive Collection
Inspiring Sermon #1: 'Journeying Towards a Purposeful Life'
Join us on this transformative sermon as Pastor John shares invaluable lessons on finding your life's purpose and making a positive impact on the world around you. Gain insights on embracing your unique gifts, cultivating resilience, and fulfilling your calling.
Inspiring Sermon #2: 'Nurturing Authentic Relationships'
Discover the keys to building genuine connections in an increasingly disconnected world. In this sermon, Pastor Sarah sheds light on the importance of compassion, listening, and vulnerability in fostering authentic relationships with others.
Inspiring Sermon #3: 'Overcoming Adversities with Faith'
Life is filled with challenges, but through faith, we can conquer the storms that come our way. Pastor Mark's powerful sermon delves into the principles of faith, equipping you with the tools to overcome adversities and grow stronger in your journey.
Unlocking the Spiritual Guidance You Seek
Join Our Vibrant Community
By engaging with our past sermons, you'll also become a part of Savannah Christian Church - lateChurch's vibrant community. Connect with like-minded individuals who share a common desire for spiritual growth and finding purpose in their lives. Embrace the opportunity to participate in discussions, share your insights, and learn from others as we navigate our spiritual journeys together.
Continued Spiritual Growth
We believe that spiritual growth is a lifelong journey, and our collection of past sermons serves as a continual source of inspiration and guidance. Whether you're a long-time member seeking to revisit a sermon or a new visitor hungry for spiritual nourishment, our sermons offer timeless wisdom and teachings that meet you where you are on your path.
Explore, Learn, and Transform
At Savannah Christian Church - lateChurch, we invite you to explore our extensive collection of past sermons. Immerse yourself in the teachings, reflect on their messages, and allow them to shape your understanding of faith, beliefs, and personal growth. Together, let's embark on a journey of transformation, and unlock the immense potential within each of us.
Start Your Journey Today
Take the first step on your spiritual journey by exploring our vast collection of past sermons. Savannah Christian Church - lateChurch is here to cater to your spiritual needs, providing you with invaluable insights and teachings that will empower you to live a purposeful, meaningful life. Join our community and embark on a transformative experience today!