Welcome to Savannah Christian Church - lateChurch
May 14, 2020
Meet People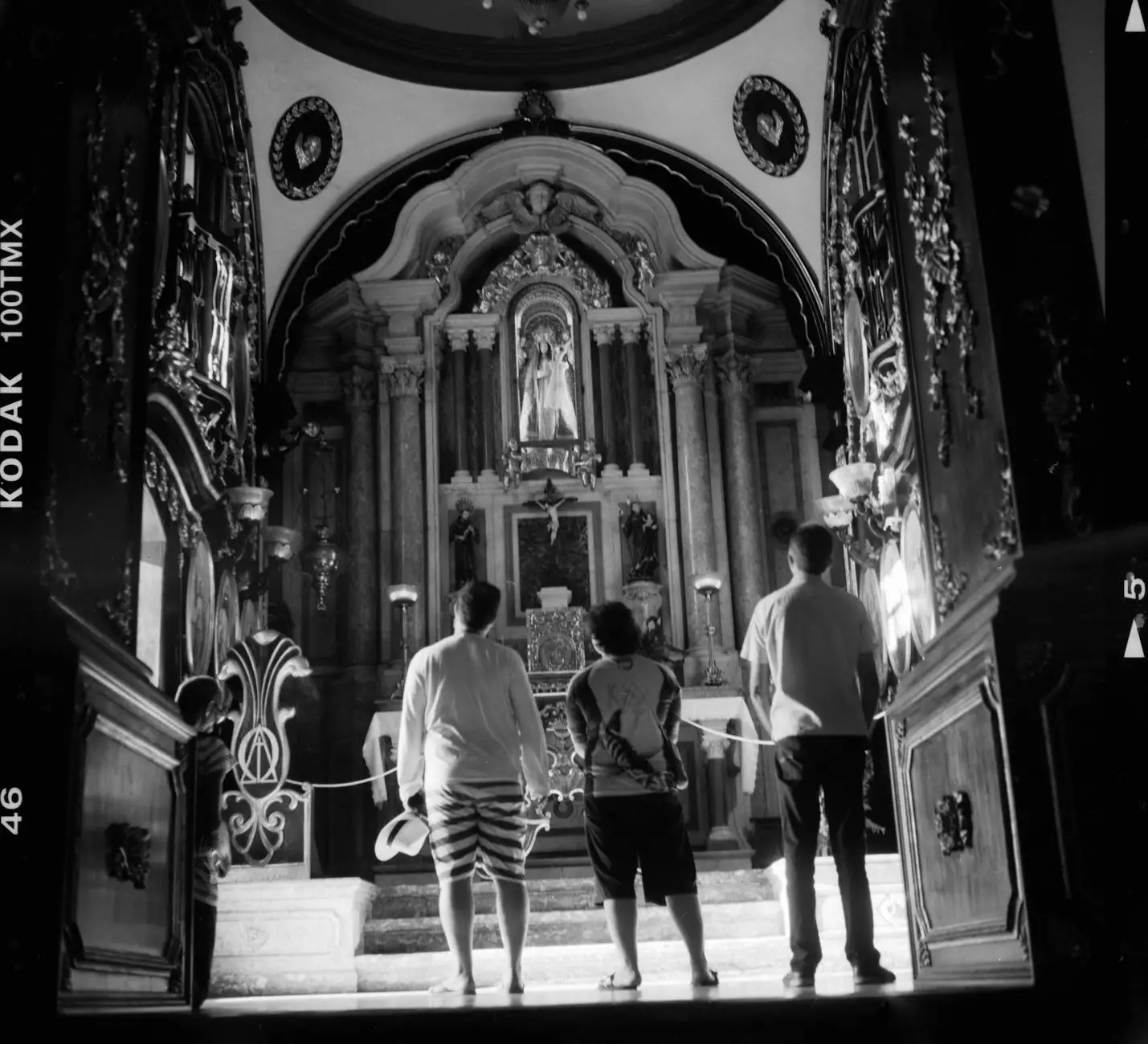 Home
About Us
Small Group Ministry
Events
Contact
Small Group Ministry at Savannah Christian Church - lateChurch
At Savannah Christian Church - lateChurch, we believe in the power of community and the impact it can have on our faith and beliefs. Our Small Group Ministry is designed to provide a supportive and nurturing environment for individuals to come together, connect, and grow in their spiritual journeys.
Whether you are new to faith or a seasoned believer, our Small Group Ministry offers a diverse range of groups tailored to meet different interests and needs. From Bible study groups to prayer circles, there is a space for everyone to engage in meaningful discussions, ask questions, and seek guidance from fellow members.
Why Join a Small Group?
Joining a small group provides numerous benefits for individuals seeking to deepen their faith and connect with like-minded individuals. Here are some reasons why you should consider joining our Small Group Ministry:
Growth and Accountability: Small groups offer a space for growth, both spiritually and personally. By being part of a group, you can challenge and support one another, holding each other accountable in your faith journey.
Community and Friendship: Building genuine connections and friendships is essential for a thriving spiritual life. Small groups provide a welcoming community where you can find support, encouragement, and lasting friendships.
Biblical Understanding: Dive deeper into the Scriptures through meaningful discussions and shared insights. Small groups create an environment where you can explore the Bible together, gaining a better understanding of its teachings.
Prayer and Support: In times of joy or struggle, having a group of individuals who are there to pray for you and offer support can make all the difference. Small groups provide a space for vulnerability and prayer, allowing you to find encouragement and comfort.
Opportunities for Service: Small groups often engage in service projects and outreach activities, allowing you to make a positive impact on your community. By joining a small group, you can actively contribute to helping those in need.
Types of Small Groups
Our Small Group Ministry offers a variety of groups to cater to different interests and needs. Here are some examples:
Bible Study Groups
Engage in thought-provoking discussions and explore the Bible in-depth. Our Bible study groups focus on studying specific books or themes, allowing for a comprehensive understanding of God's Word.
Prayer Circles
Come together with a group of individuals dedicated to intercessory prayer. Our prayer circles provide a safe space for sharing prayer requests, lifting one another up, and witnessing the power of prayer.
Support and Recovery Groups
Find support and healing in a confidential environment. These groups tackle various topics, including addiction recovery, grief, and mental health, providing a place where individuals can find hope and restoration.
Mission and Outreach Groups
Make a difference in your community and beyond. Our mission and outreach groups engage in service projects, local outreach initiatives, and missions trips to spread God's love and compassion.
How to Get Involved?
Getting involved in our Small Group Ministry is easy. Simply follow these steps:
Explore Available Groups: Visit our website's Small Group Ministry page to browse through the different groups available. Read the descriptions and find one that aligns with your interests and schedule.
Contact the Group Leader: Once you've found a group you're interested in, reach out to the designated group leader. They will provide you with more information about the group, meeting times, and any requirements.
Attend a Meeting: Attend a group meeting and see if it's the right fit for you. Our groups are welcoming and accepting of new members.
Commit and Participate: If you feel comfortable and connected with the group, commit to attending regularly and actively participate in discussions, activities, and events.
Joining a small group is a significant step towards fostering spiritual growth, building meaningful relationships, and deepening your faith. We encourage you to take that step and experience the transformative power of community.
© 2022 Savannah Christian Church - lateChurch. All rights reserved.