Life Doesn't Come With an Instruction Manual
Jan 14, 2021
Inspiration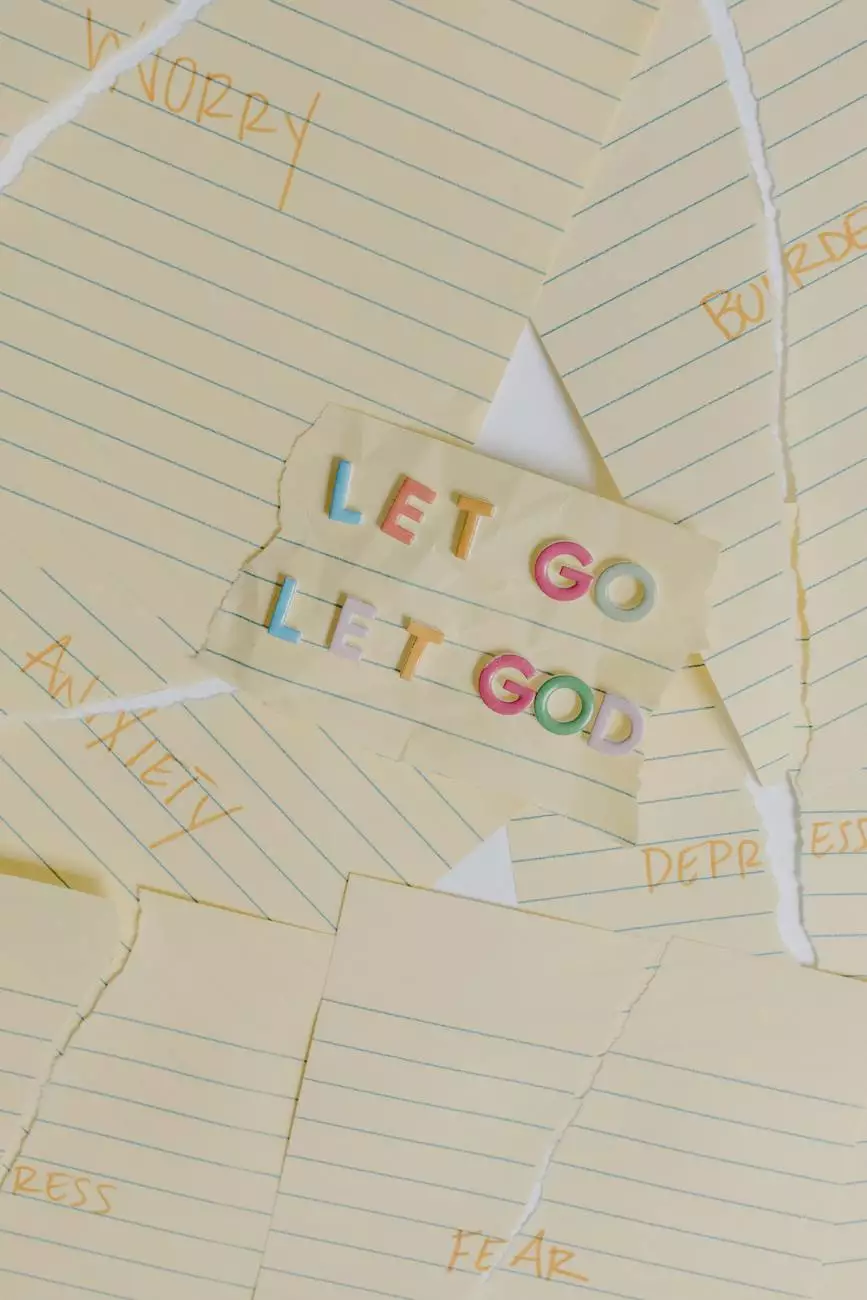 Unlocking the Power of Faith and Beliefs at Savannah Christian Church - lateChurch
Welcome to lateChurch, a vibrant community that embraces the power of faith and beliefs. We believe that life doesn't come with an instruction manual, but at Savannah Christian Church, we are here to guide you through the journey of discovering your purpose, finding hope, and living a fulfilling life.
Embracing Faith in Our Community and Society
Our church, located in the heart of Savannah, is a gathering place for individuals seeking meaning, connection, and spiritual growth. In a world where uncertainty prevails, we offer a haven where you can explore your faith and beliefs, ask questions, and find answers through engaging discussions, enriching classes, and inspiring sermons.
Discovering Purpose and Meaning
At Savannah Christian Church - lateChurch, we understand that each person's journey is unique. We recognize that life's challenges can leave you feeling lost or detached from your purpose. That is why we provide a nurturing environment where you can discover your calling, unlock your potential, and find meaning in every season of life. Our supportive community is here to walk alongside you, offering guidance, encouragement, and practical tools to help you navigate life's twists and turns.
Nurturing a Thriving Community
As a cornerstone of the community, Savannah Christian Church - lateChurch is committed to making a positive impact in the lives of individuals and families. Together, we strive to build a stronger, more compassionate society by extending a helping hand to those in need. Through various outreach programs, volunteering opportunities, and initiatives, we actively engage with our community and work towards creating a more inclusive and caring environment for all.
Growing Through Worship and Fellowship
Worship is at the core of our community, and at Savannah Christian Church, we believe in the power of communal worship to inspire and uplift. Our dynamic services feature engaging music, thought-provoking sermons, and a welcoming atmosphere that fosters connection and belonging. Whether you're new to the faith or a seasoned believer, our diverse congregation offers a supportive space where you can strengthen your relationship with God and deepen your understanding of biblical teachings.
Education and Spiritual Growth
In our pursuit of knowledge, we offer a myriad of educational opportunities to nourish your spiritual growth. Through Bible study classes, small groups, and workshops, you can delve into scripture, explore theological principles, and learn how to apply them to your daily life. Our commitment to lifelong learning ensures that you have access to the resources and guidance needed to grow in your faith and develop a solid foundation for living a purpose-driven life.
Join Us at Savannah Christian Church - lateChurch
If you're searching for a place to call home, where you can seek answers, find support, and nurture your faith, we invite you to join us at Savannah Christian Church - lateChurch. Our warm and inclusive community eagerly awaits to welcome you with open arms. Together, let's embrace the journey of life, knowing that although life doesn't come with an instruction manual, we can navigate it with the guidance of faith and the support of our thriving community.
Contact Us
For any inquiries or to learn more about Savannah Christian Church - lateChurch, please feel free to contact us at [email protected] or call us at 123-456-7890. We look forward to hearing from you!