Awakened Again by Martin Luther's Gospel Awakening
Apr 15, 2023
Inspiration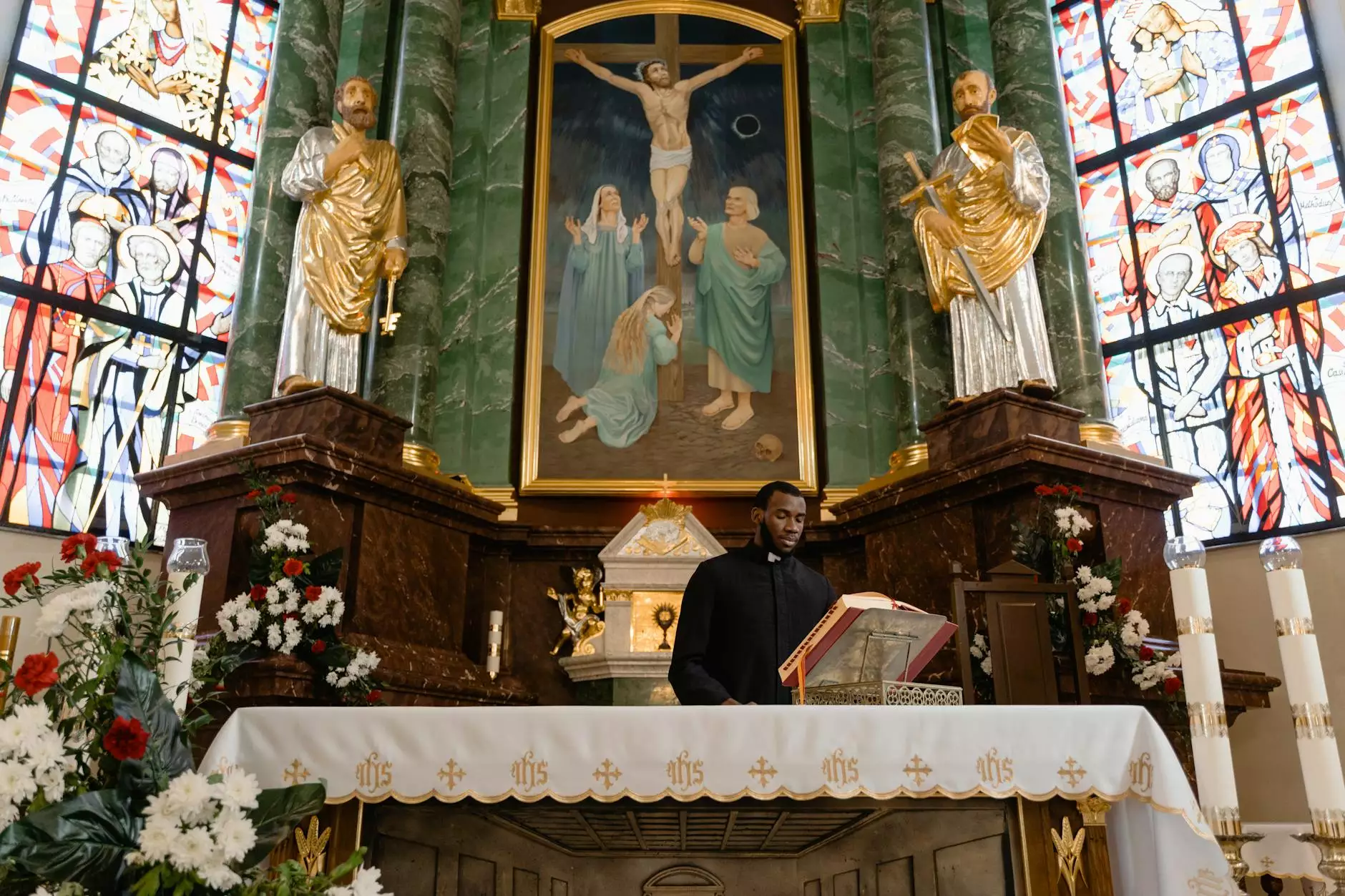 Welcome to lateChurch, your destination for community and society in the realm of faith and beliefs. We invite you to embark on a transformative journey as we explore the powerful awakening stimulated by Martin Luther's gospel teachings. Discover the profound impact his message has on our faith and how it can guide and inspire us in our spiritual lives.
Why Martin Luther's Gospel Still Resonates Today
Five centuries ago, Martin Luther ignited a revolution within the Christian faith. His teachings, rooted in the belief of salvation through faith alone, challenged the prevailing practices of the time. Luther's fiery expositions unleashed a newfound hope and spiritual awakening among believers, forever transforming the course of Christianity.
At Savannah Christian Church's lateChurch, we recognize the enduring significance of Luther's message. Our aim is to explore the depths of his theology, uncovering its relevance for us today. Through a vast array of insightful resources and engaging discussions, we strive to awaken the latent spirituality within each individual.
The Journey of Awakening: Exploring Luther's Teachings
Join us as we dive deep into Luther's gospel awakening, unraveling its intricate layers and uncovering its transformative potential. Through meticulous study and contemplation, we aim to shed light on the profound truths Luther unearthed within the scriptures.
The Righteousness of Faith
Luther's emphasis on the righteousness of faith challenged the prevailing notion that one's works could secure salvation. He proclaimed that salvation is a free gift, attainable through faith alone. At lateChurch, we explore this concept, understanding how it impacts our relationship with God and shapes our Christian identity.
Justification by Grace
In Luther's eyes, humans are justified by the grace of God alone. This powerful idea shifted the focus from self-righteousness to receiving God's unmerited favor. Explore with us how this understanding of divine grace empowers us and frees us from the burden of striving to earn our salvation.
The Priesthood of All Believers
Luther's revolutionary belief in the priesthood of all believers challenged the exclusivity of a hierarchical religious system. Discover how embracing this concept enables us to recognize and nurture the divine calling within each individual, empowering us to actively participate in the work of God's kingdom.
Inspiring a Personal Awakening
Through engaging sermons, thought-provoking discussions, and intimate fellowship, lateChurch aims to awaken individuals to the transformative power of Luther's gospel awakening. We believe that a personal encounter with Luther's teachings can inspire a profound awakening within, setting individuals on a path of spiritual growth and deepened faith.
A Welcoming Community
lateChurch is more than just a place of worship; it is a vibrant community of believers who seek to journey together in faith. We foster a warm and inclusive environment, encouraging open dialogue and genuine connections. Join our community and experience the support and encouragement of fellow believers as we collectively grow in our understanding and application of Luther's teachings.
Discover the Divine Awakening Today
Unleash the transformative power of Martin Luther's gospel awakening within your own life. Join Savannah Christian Church's lateChurch community as we delve into the depths of Luther's teachings. Experience a personal rebirth, deepen your faith, and connect with others who share a passion for awakened spirituality.
Experience the profound impact of Martin Luther's gospel awakening. Encounter the timeless truths that continue to resonate today. Begin your own spiritual journey of awakening with lateChurch.