Pastor's Updates
Jul 19, 2020
Pastor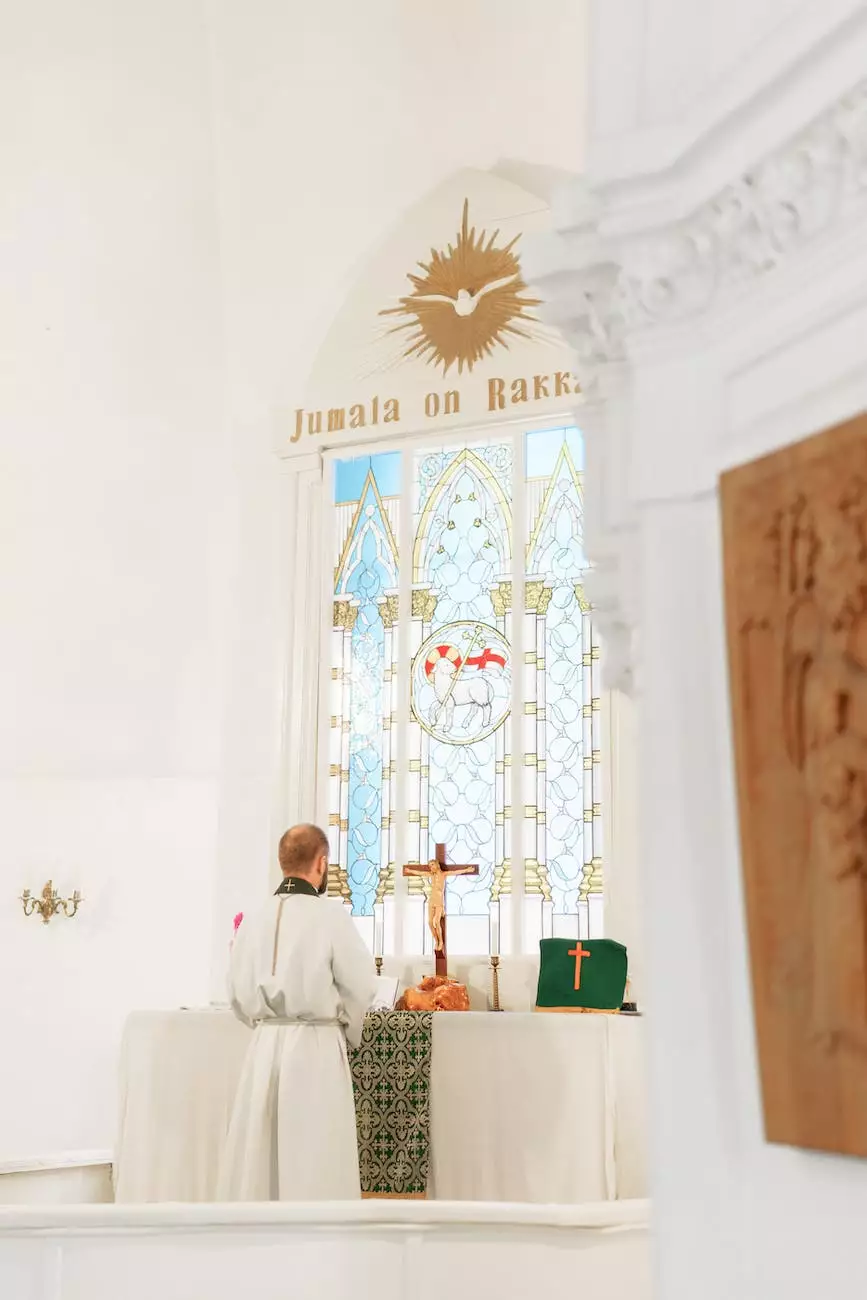 Stay Connected with Savannah Christian Church
Welcome to the Pastor's Updates section of Savannah Christian Church's lateChurch website. This is where you can find the latest news, insights, and inspirational messages from our dedicated pastor. We understand the importance of staying connected with our community, especially during challenging times. By providing these regular updates, we aim to strengthen your faith and enhance your connection with the church.
Deepen Your Faith
At Savannah Christian Church, we believe that faith is an ongoing journey. It requires continuous learning, seeking, and growing. The Pastor's Updates serve as a valuable resource to deepen your faith, providing you with thought-provoking insights and guidance to navigate through life's ups and downs.
Exploring Meaningful Topics
Our Pastor's Updates cover a wide range of meaningful topics, including spirituality, personal development, relationships, and much more. Each update is carefully crafted to address relevant issues and provide you with practical tools to apply in your daily life. We believe that faith is not just confined to Sundays but should permeate every aspect of your life.
Gaining Spiritual Wisdom
With a passion for sharing the divine wisdom found in scriptures, our pastor unravels the truths hidden within biblical texts. Through the Pastor's Updates, you will gain a deeper understanding of the teachings, and how to apply them in a modern context. Our aim is to provide you with the spiritual guidance needed to navigate life's challenges and make meaningful decisions.
Strengthen Your Connection
Community is at the heart of Savannah Christian Church. We believe that connecting with like-minded individuals who share the same values strengthens our faith and provides support during difficult times. The Pastor's Updates foster a sense of community, allowing you to stay connected and feel a part of something greater.
Glimpse into Church Activities
The Pastor's Updates also provide you with a glimpse into the various activities happening within Savannah Christian Church. Stay informed about upcoming events, special services, community outreach programs, and opportunities to volunteer. By actively engaging with the church, you'll experience a deeper connection with God and fellow church members.
Inspiring Testimonials
Our pastor often shares inspiring testimonials from church members who have experienced transformation and blessings in their lives. These stories serve as powerful reminders of God's grace and the potential for positive change. Through the Pastor's Updates, you'll be inspired by the personal journeys and testimonies, finding strength in knowing that you are not alone on your spiritual path.
Join Us in Exploring Faith
We invite you to join us in exploring faith, deepening your understanding, and strengthening your connection with Savannah Christian Church. Visit the Pastor's Updates section regularly to stay up-to-date with the latest news, insights, and inspiration. Remember, the journey of faith is meant to be shared, and we are here to walk alongside you every step of the way.
Share Your Thoughts
We value your input and would love to hear from you. Feel free to share your thoughts, questions, or prayer requests with our pastor. Together, we can create a vibrant and supportive community, united by our faith and commitment to living a purposeful life.
Stay Connected
Don't forget to follow us on social media and subscribe to our newsletter to receive regular updates and stay connected with the Savannah Christian Church family. Together, let's continue to make a positive impact on our lives and the world around us.
Keywords: Pastor's Updates, Savannah Christian Church, faith, community, spirituality, deepening faith, Bible teachings, church activities, inspiring testimonials, personal growth