Welcome to the Proverbs 31 Challenge!
Oct 22, 2020
Soul-Friend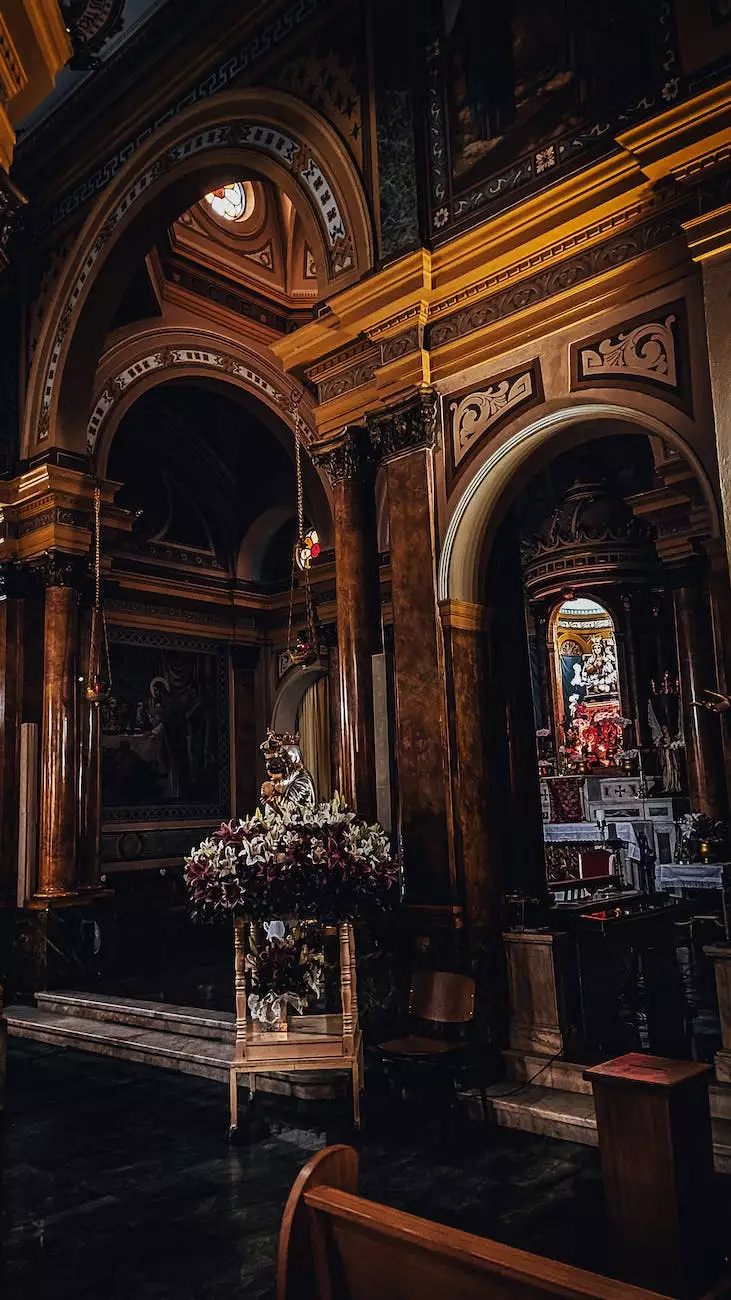 Discover the Power of Proverbs 31
Welcome to Savannah Christian Church's Proverbs 31 Challenge, a life-changing experience designed to empower and inspire women in the West Cobb / Smyrna community. Our goal is to help you deepen your faith, grow in wisdom, and build meaningful connections with fellow believers.
What is the Proverbs 31 Challenge?
The Proverbs 31 Challenge is a unique program based on the teachings of Proverbs 31 in the Bible. This scripture passage portrays the qualities of a virtuous woman, serving as a role model for women of all ages and walks of life. Through this transformative challenge, we aim to equip and encourage women to live out these virtues in their daily lives.
Unleash Your Potential
During the Proverbs 31 Challenge, you will embark on a comprehensive journey of personal growth and spiritual development. Our expertly curated content includes immersive workshops, engaging seminars, and guided discussions that explore the different aspects of the Proverbs 31 woman. Through these activities, you will gain practical insights, discover your unique strengths, and unlock your full potential.
Connect with an Inspiring Community
At Savannah Christian Church, we believe in the power of community. The Proverbs 31 Challenge provides a supportive network of like-minded women who share a common goal of growth and faith. Engage in meaningful conversations, form lasting friendships, and find encouragement from others on the same journey. Together, we can uplift and empower one another!
Program Highlights
Our Proverbs 31 Challenge program offers a wide range of enriching experiences to facilitate your personal and spiritual growth. Here are just a few highlights you can expect:
Daily Devotions
Kickstart your day with our carefully crafted daily devotions that focus on the verses from Proverbs 31. These devotionals provide deep insights, practical applications, and encouragement tailored to your unique circumstances.
Interactive Workshops
Participate in interactive workshops led by renowned speakers and industry experts. Topics include personal development, marriage and family, work-life balance, and more. Gain valuable knowledge and skills that can be applied to different areas of your life.
Community Outreach
We believe in making a positive impact on our community. Engage in various community outreach initiatives designed to serve and uplift those in need. Through acts of kindness and selflessness, we can reflect the virtues of the Proverbs 31 woman.
Group Discussions and Support
Connect with your fellow participants through small group discussions and support sessions. Share your challenges, victories, and insights, while receiving guidance and encouragement from others who understand and relate to your journey.
Celebration Event
At the culmination of the Proverbs 31 Challenge, join us for a special celebration event where we honor and acknowledge the growth and achievements of every participant. It's a time of joy, inspiration, and celebration as we reflect on the transformational journey we've embarked on together.
Register Now and Transform Your Life
Don't miss the opportunity to join the Proverbs 31 Challenge at Savannah Christian Church - lateChurch. Be part of a community that will empower, encourage, and equip you to become the best version of yourself. Register now and embark on this life-changing journey of faith, growth, and connection.
Connect with Us
For more information about the Proverbs 31 Challenge or any other programs offered at Savannah Christian Church - lateChurch, feel free to reach out to us through the contact details below: