Welcome to the Children's Ministry at Savannah Christian Church in Marietta, GA
Nov 1, 2020
Preschool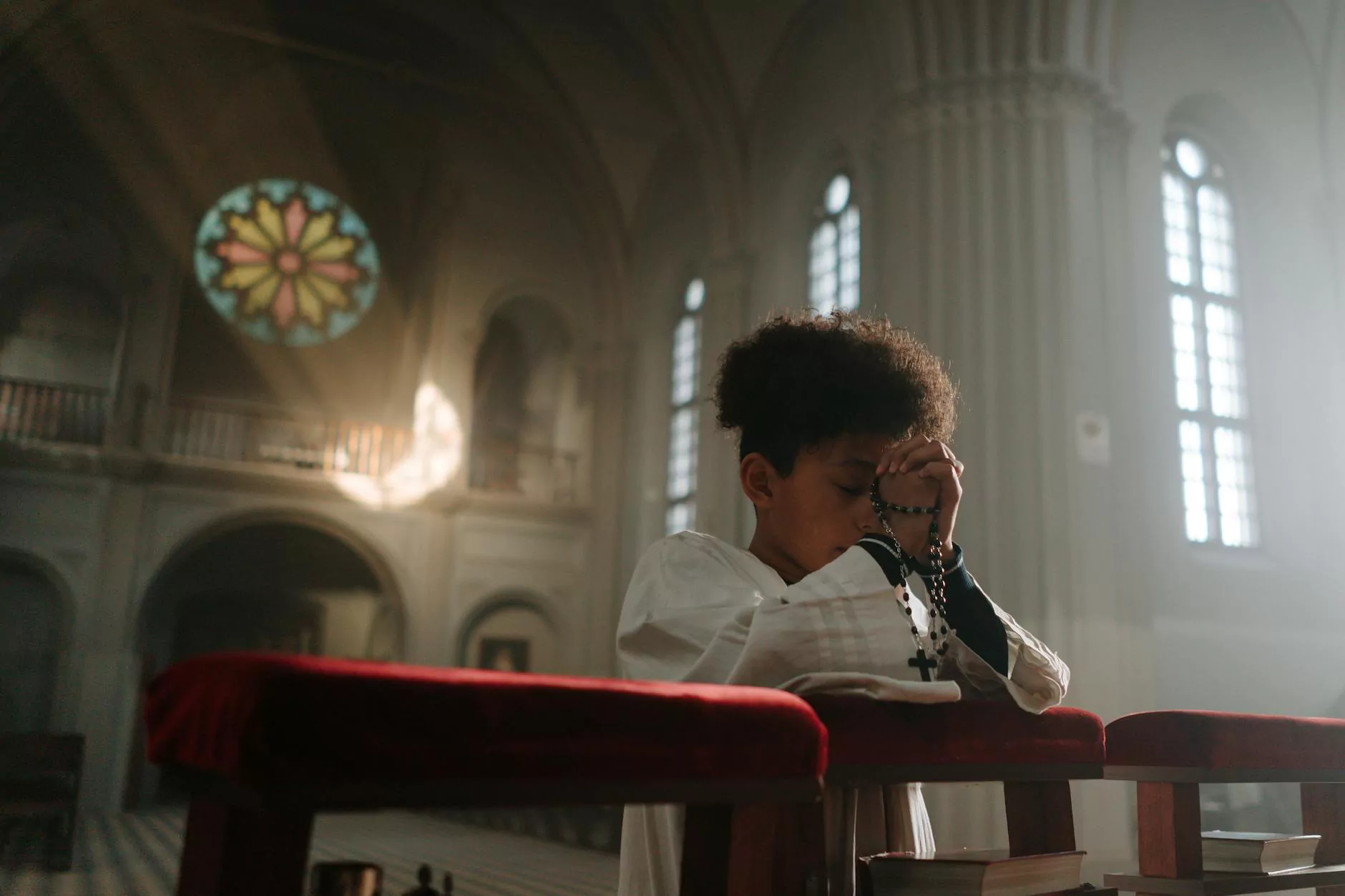 Empowering Children in their Faith Journey
At Savannah Christian Church - lateChurch, we believe in the importance of nurturing the spiritual growth of our children. Our Children's Ministry in Marietta, GA is committed to providing a safe and engaging environment where children can discover, learn, and grow in their faith.
Engaging Programs and Activities
Our Children's Ministry offers a variety of programs and activities tailored to different age groups, from infants to preteens. We understand the unique needs and interests of each age group and provide age-appropriate curriculum and experiences to ensure an impactful learning journey.
Sunday School
Our Sunday School classes provide a foundation for children to develop a deep understanding of biblical principles. Through interactive lessons, engaging discussions, and relevant activities, our trained volunteers guide children in exploring the teachings of Jesus and how these lessons can be applied to their everyday lives.
Children's Worship
Children's Worship is a vibrant and exciting experience for children to connect with God through age-appropriate worship, creative storytelling, and interactive elements. We strive to create an atmosphere where children feel inspired and encouraged to develop a personal relationship with God.
Awana Club
Our Awana Club offers a dynamic program designed to instill biblical truths in children while fostering a sense of community and friendship. Through scripture memorization, games, and interactive learning, children develop a strong foundation in their faith and build meaningful relationships with their peers and mentors.
Events and Special Programs
In addition to our regular programs, we also organize a range of events and special programs to further enrich the faith journey of our children. From Vacation Bible School to family retreats, these events provide opportunities for children to deepen their understanding of God's love and connect with their church community.
Holiday Celebrations
Throughout the year, we celebrate various holidays to engage children in the key teachings and stories associated with each season. These celebrations include Easter egg hunts, Christmas pageants, and other interactive activities that make learning about faith fun and memorable.
Mission Projects
We believe it is important to instill a heart for service and outreach in our children from a young age. Through mission projects, such as collecting donations for those in need or participating in community service initiatives, children learn the value of compassion, generosity, and making a positive impact in the world.
Resources for Parents and Guardians
We recognize that parents and guardians play a vital role in nurturing their children's faith. Therefore, we offer resources and support to equip families in their journey of raising children grounded in Christian values.
Parent Workshops
Our parent workshops cover a variety of topics related to raising spiritually strong children. From practical tips on incorporating faith into daily routines to addressing challenging questions children may have, these workshops provide valuable insights and tools for parents and guardians.
Online Resources
Our online resources include age-appropriate devotionals, Bible study guides, and educational materials to encourage continued spiritual growth at home. These resources can be accessed anytime, allowing families to explore faith together in a convenient and accessible way.
Join the Children's Ministry at Savannah Christian Church - lateChurch
If you are looking for a vibrant and welcoming community where your child can develop a strong foundation in their faith, we invite you to join the Children's Ministry at Savannah Christian Church in Marietta, GA. Our dedicated team is committed to providing a nurturing and empowering environment for every child.
Contact us today to learn more about our programs, events, and resources. We look forward to walking alongside your family on this faith journey!